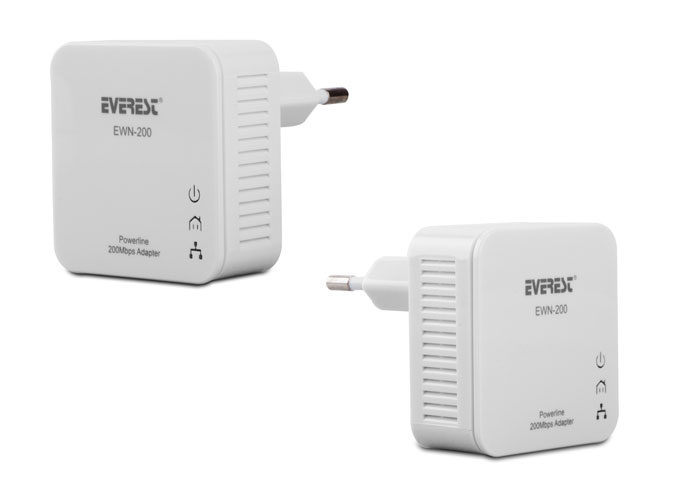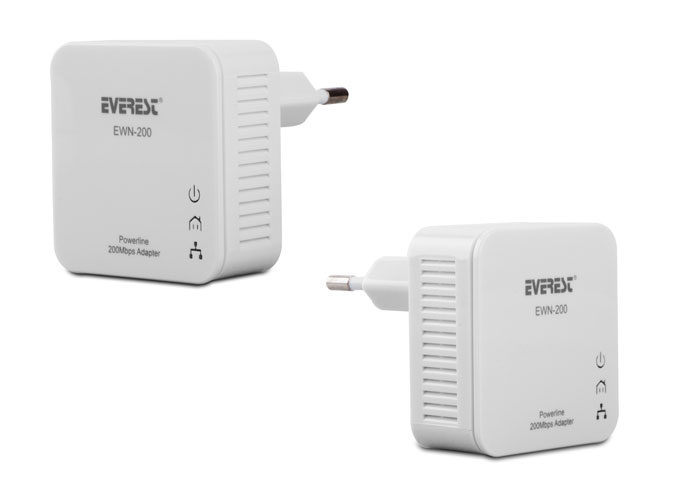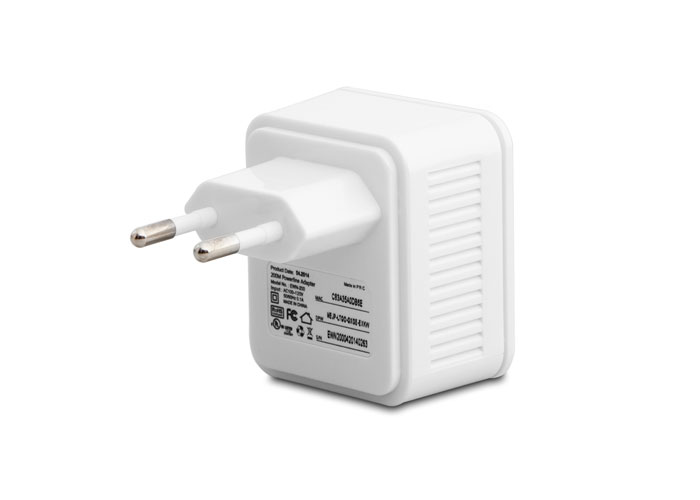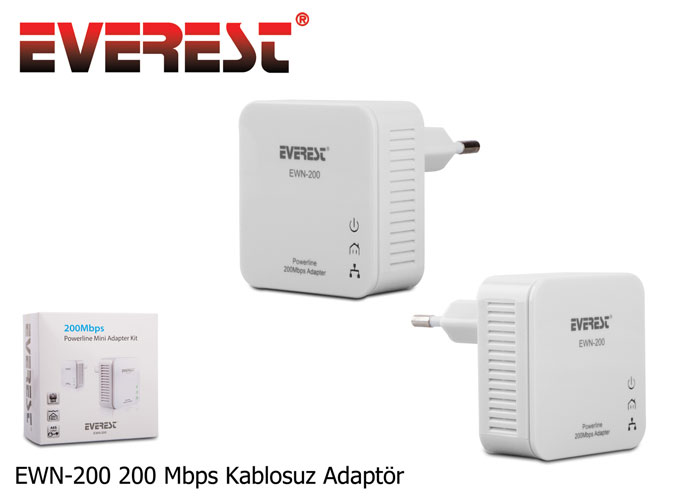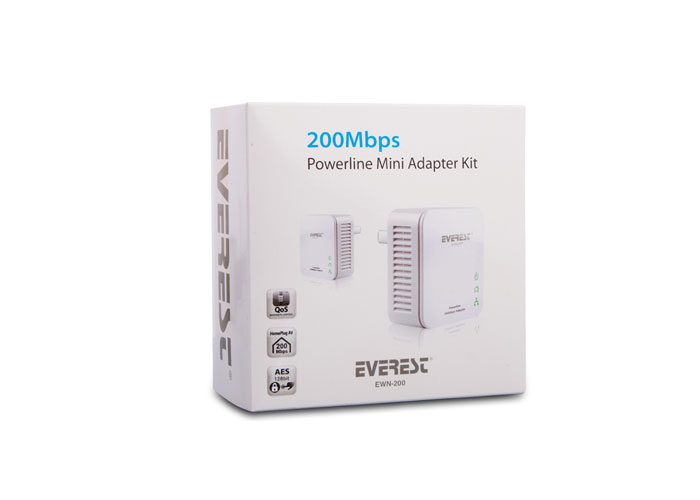 Everest EWN-200 1 Port 200 Mbps Powerline 2 li Adapter Kit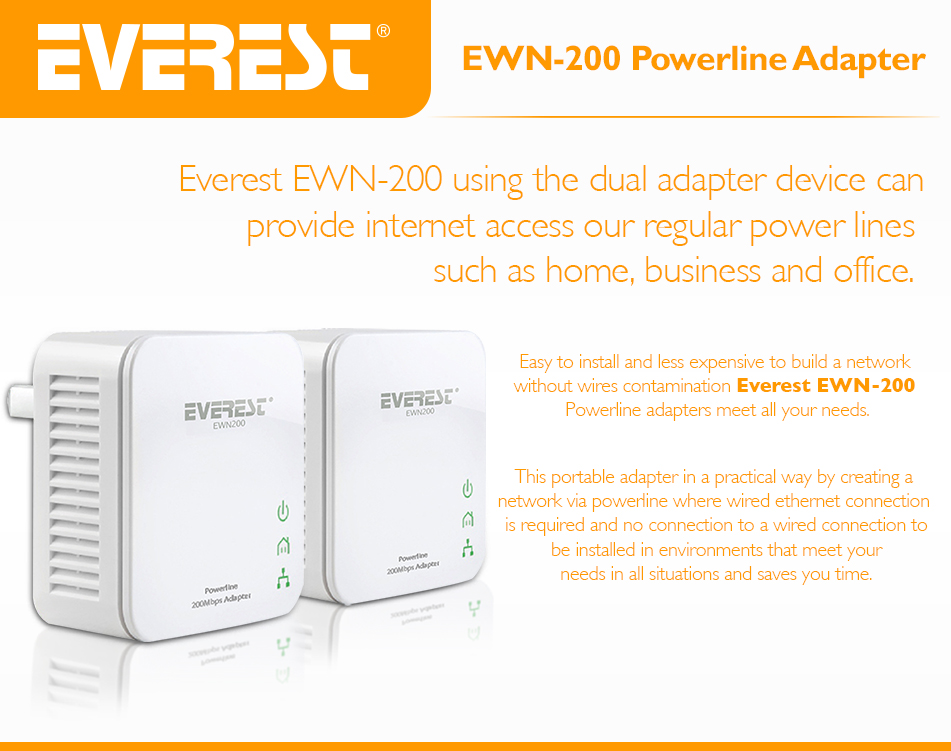 Everest EWN-200; Easy to install and less expensive to build a network without wires contamination Everest EWN-200 Powerline adapters meet all your needs. This portable adapter in a practical way by creating a network via powerline where wired ethernet connection is required and no connection to a wired connection to be installed in environments that meet your needs in all situations and saves you time.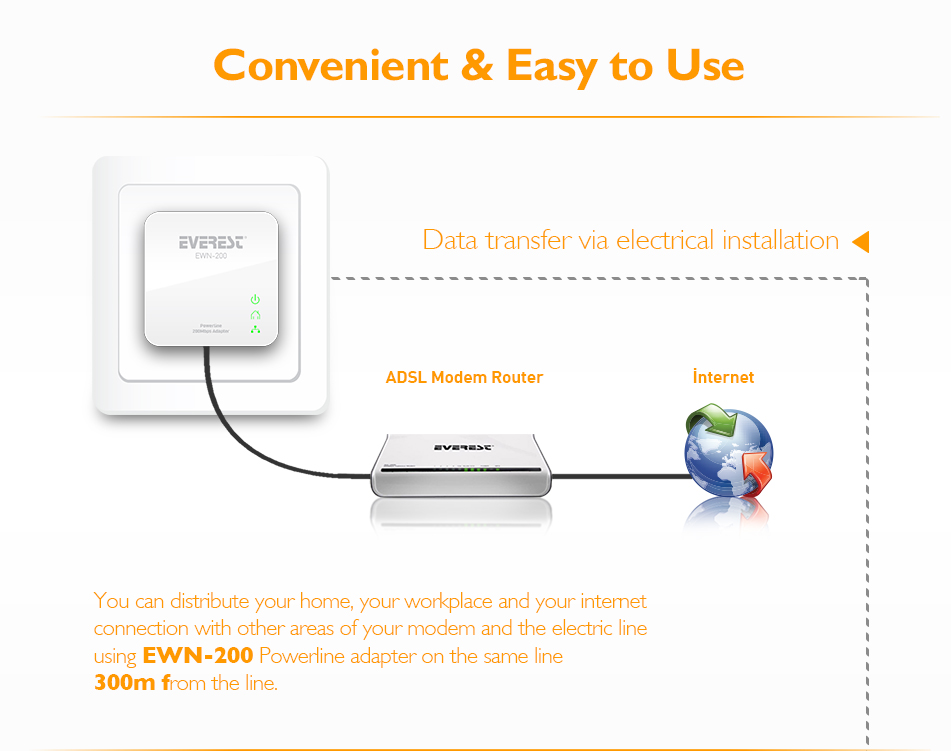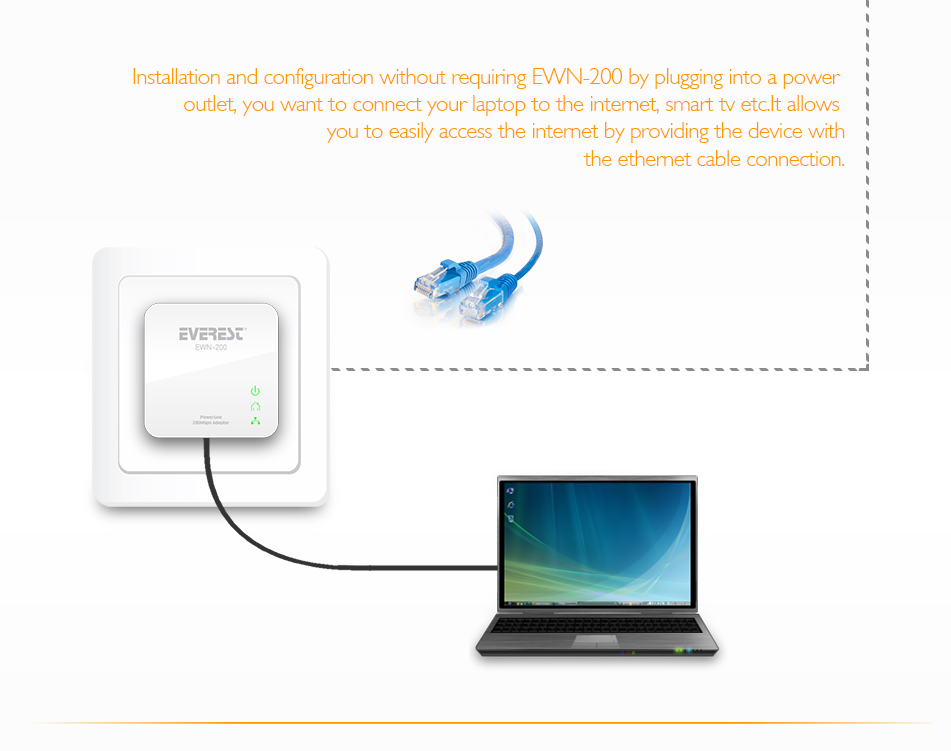 You can distribute your home, your workplace and your internet connection with other areas of your modem and the electric line using EWN-200 Powerline adapter on the same line 300m from the line. Installation and configuration without requiring EWN-200 by plugging into a power outlet, you want to connect your laptop to the internet, smart tv etc.It allows you to easily access the internet by providing the device with the Ethernet cable connection.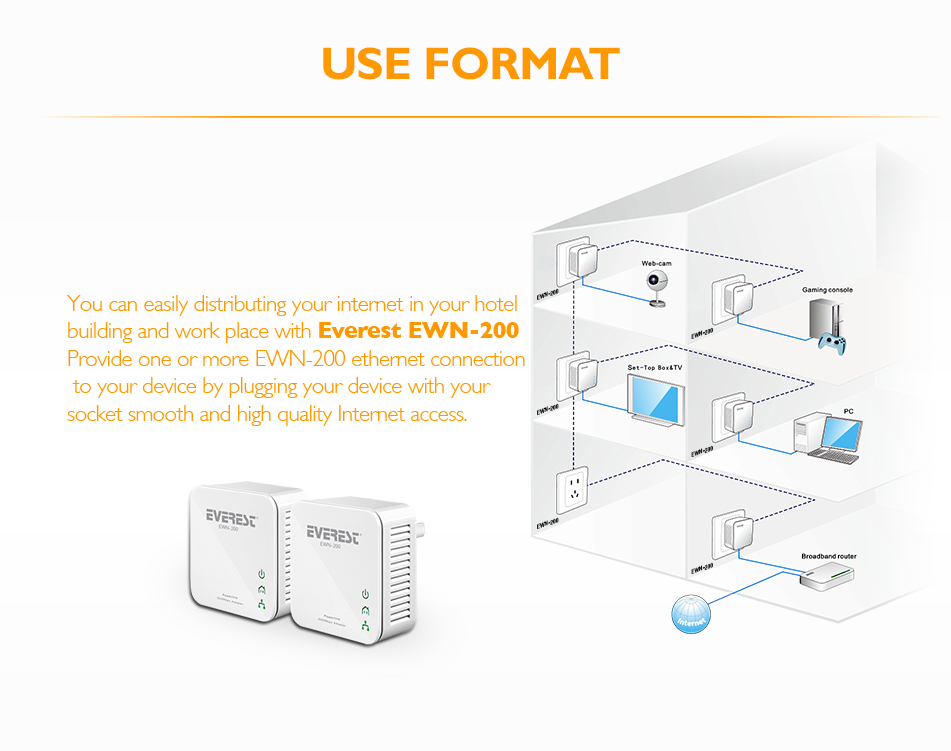 You can easily distribute your internet in your hotel building and workplace with Everest EWN-200 Provide one or more EWN-200 ethernet connection to your device by plugging your device into your socket smooth and high-quality Internet access.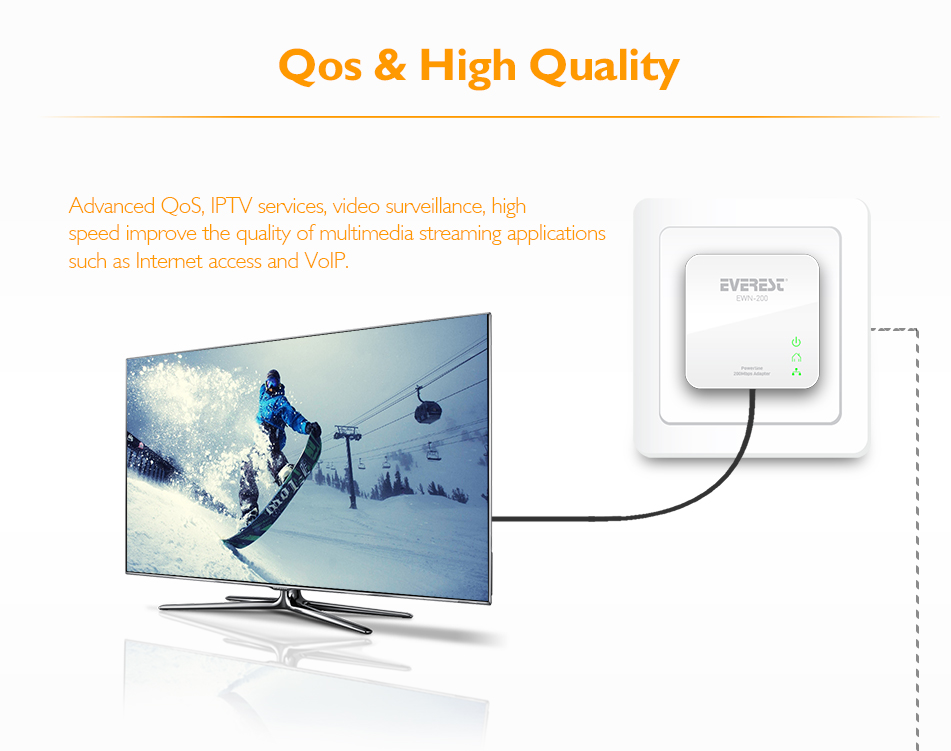 Everest EWN-200; Advanced QoS, IPTV services, video surveillance, high speed improve the quality of multimedia streaming applications such as Internet access and VoIP.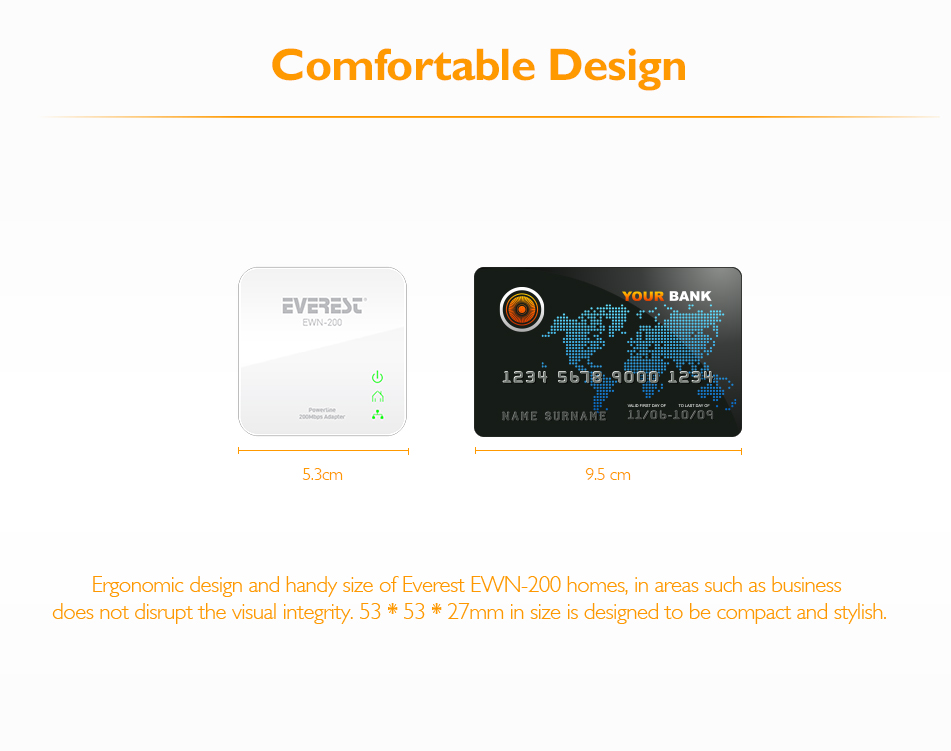 Ergonomic design and handy size of Everest EWN-200 homes, in areas such as business, does not disrupt the visual integrity. 53 * 53 * 27mm in size is designed to be compact and stylish.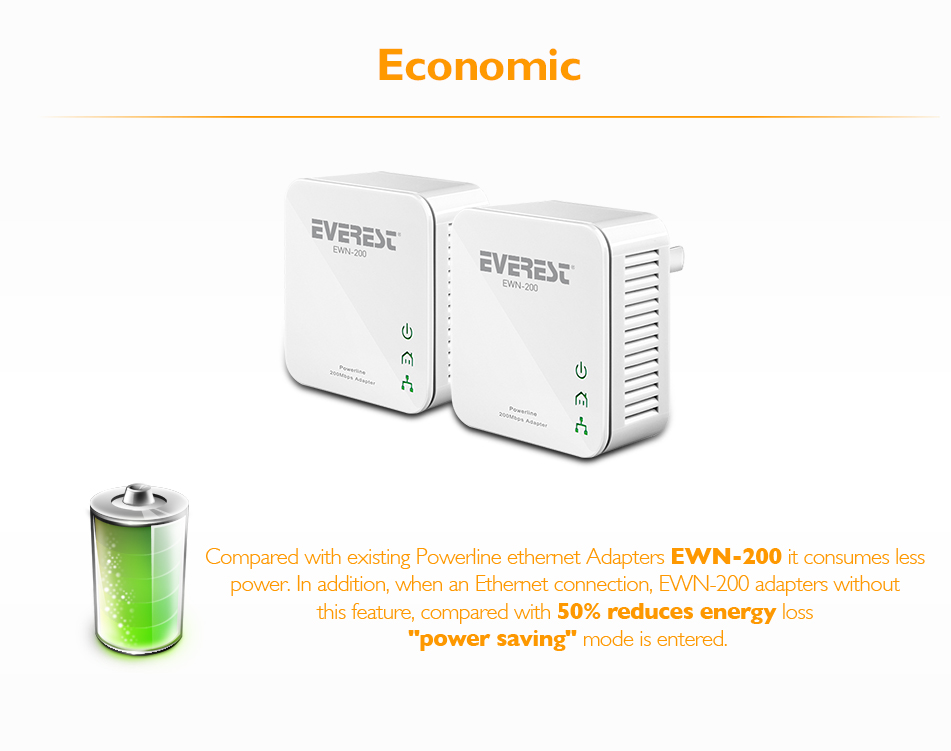 Compared with existing Powerline Ethernet Adapters EWN-200 it consumes less power. In addition, when an Ethernet connection, EWN-200 adapters without this feature, compared with 50% reduces energy loss "power saving" mode is entered.
Was the product as you expected?
SPECIFICATIONS
You can list all the technical specifications of this product! Is this your product?
| | |
| --- | --- |
| Brand | Everest |
| Model | EWN-200 |
| Number of Ports | 1 Port 200 Mbps |
| Description | Powerline 2 li Adapter Kit |