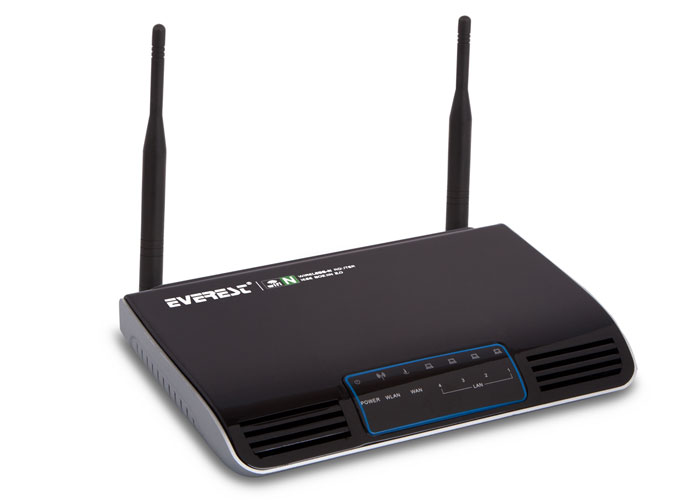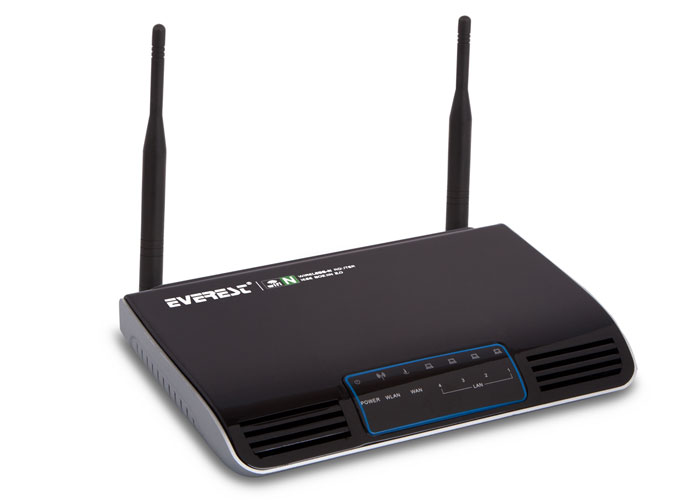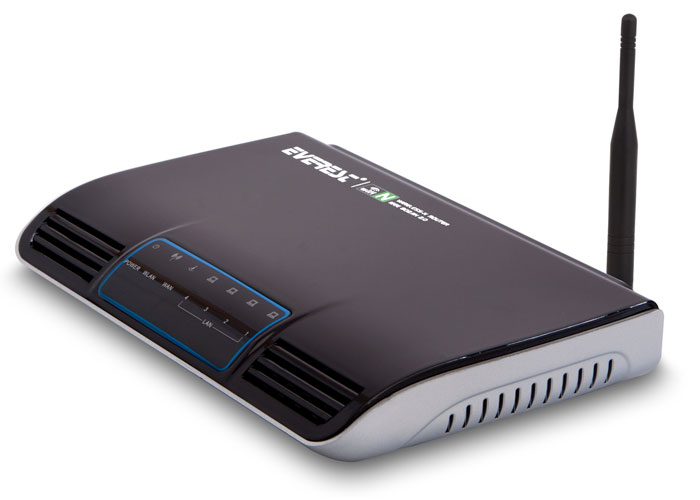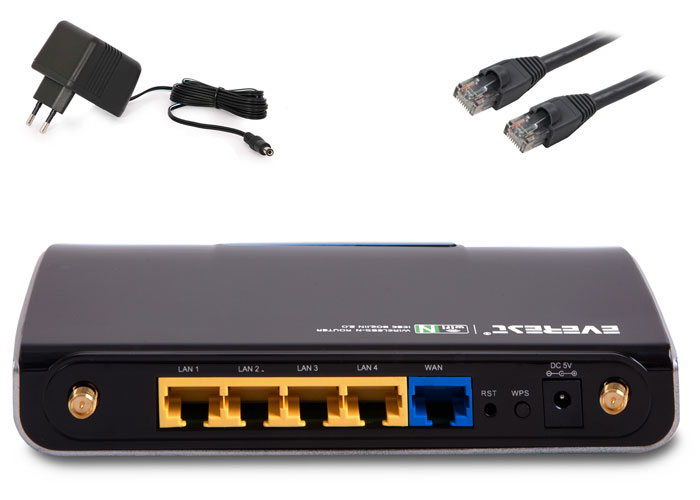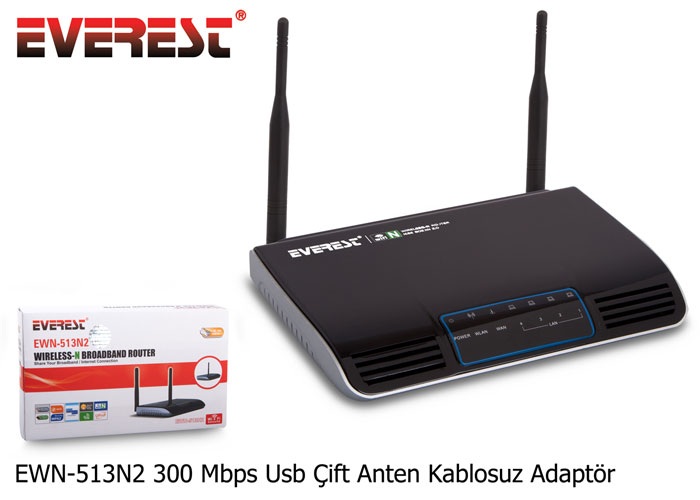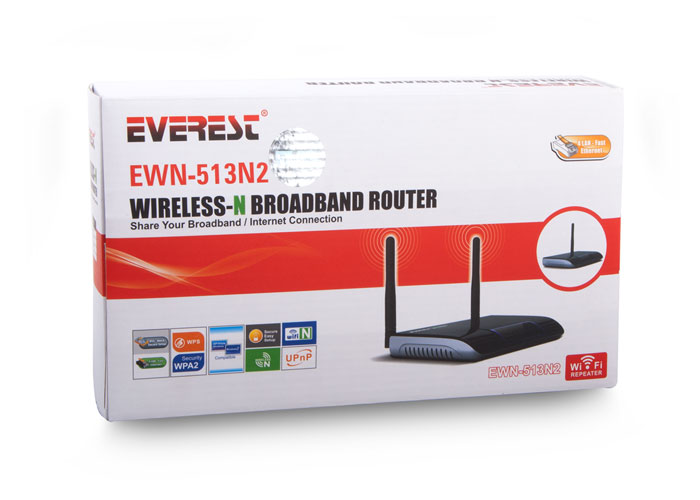 Everest EWN-513N2 Ethernet 4 Port 300Mbps Dual Antenna Wireless Router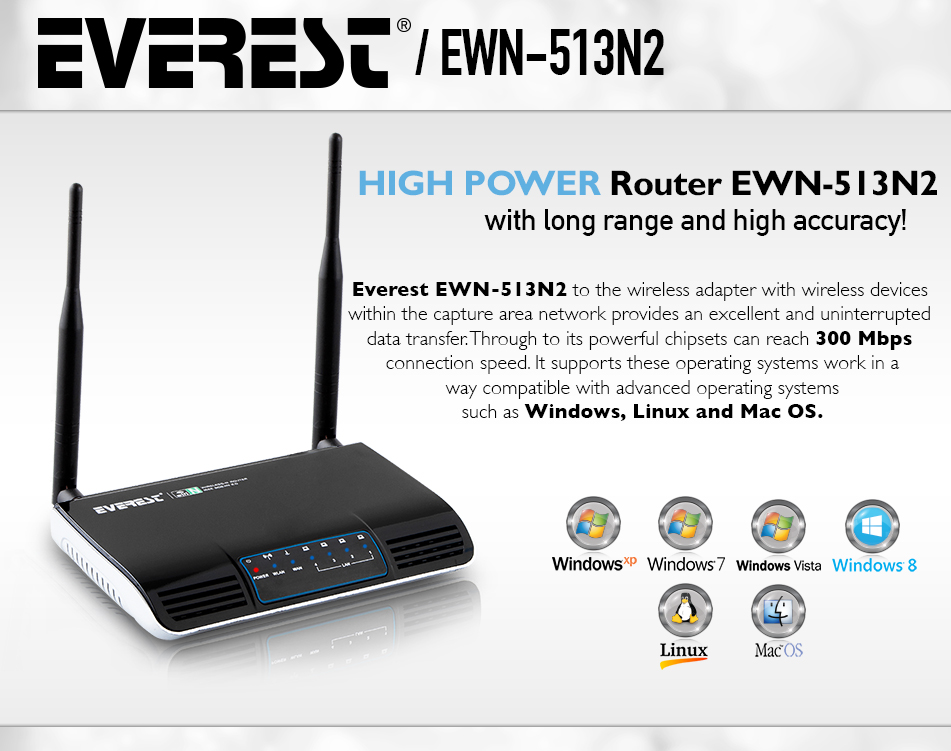 Everest EWN-513N2 to the wireless adapter with wireless devices within the capture area network provides an excellent and uninterrupted data transfer. Through to its powerful chipsets can reach 300 Mbps connection speed. It supports these operating systems work in a way compatible with advanced operating systems such as Windows, Linux and Mac OS.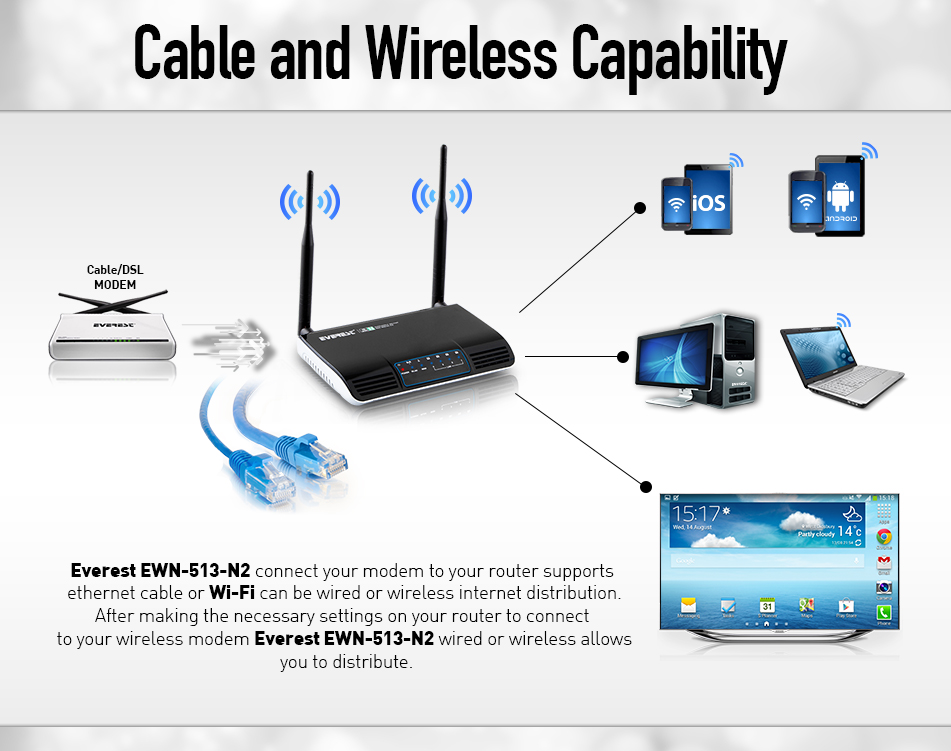 Everest EWN-513-N2 connect your modem to your router supports Ethernet cable or Wi-Fi can be wired or wireless internet distribution. After making the necessary settings on your router to connect to your wireless modem Everest EWN-513-N2 wired or wireless allows you to distribute.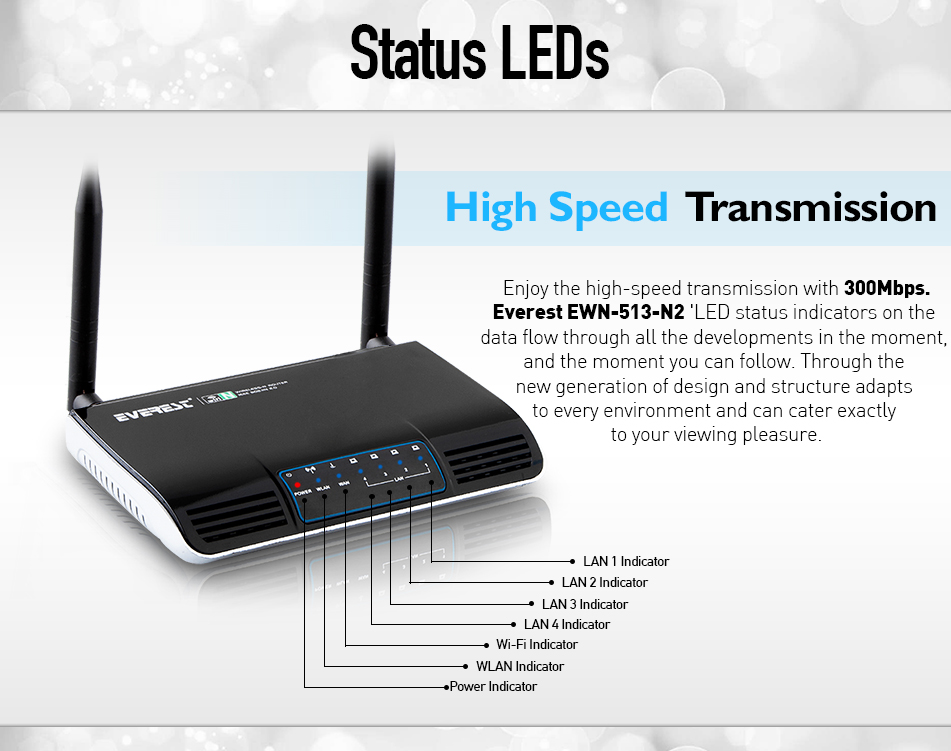 Enjoy the high-speed transmission with 300Mbps. Everest EWN-513-N2 'LED status indicators on the data flow through all the developments in the moment, and the moment you can follow. Through the new generation of design and structure adapts to every environment and can cater exactly to your viewing pleasure.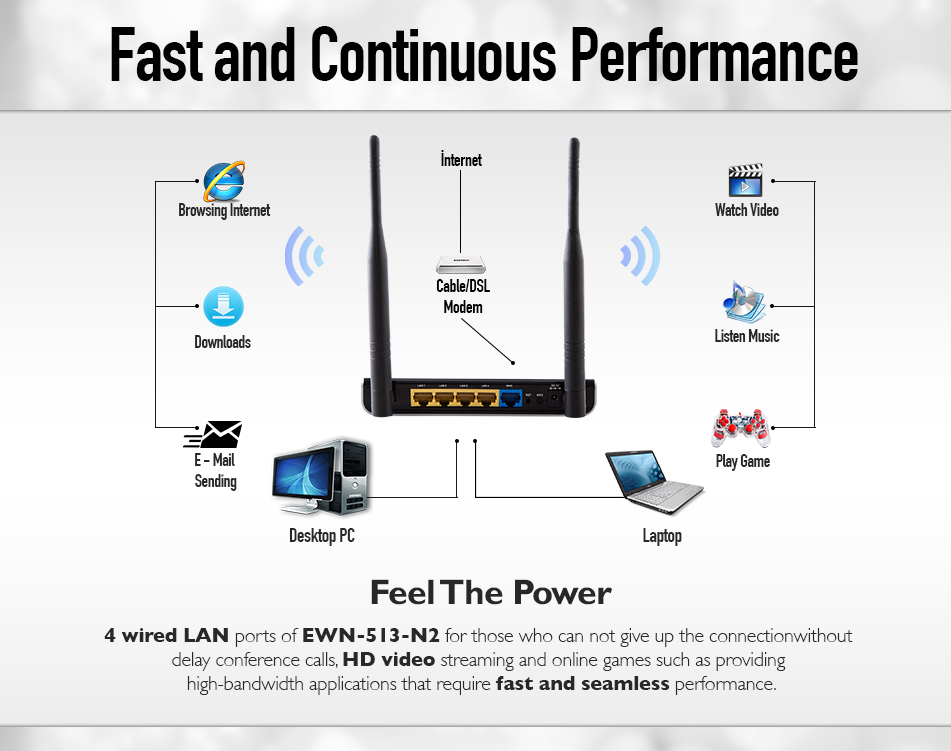 4 wired LAN ports of EWN-513-N2 for those who can not give up the connection without delay conference calls, HD video streaming and online games such as providing high-bandwidth applications that require fast and seamless performance.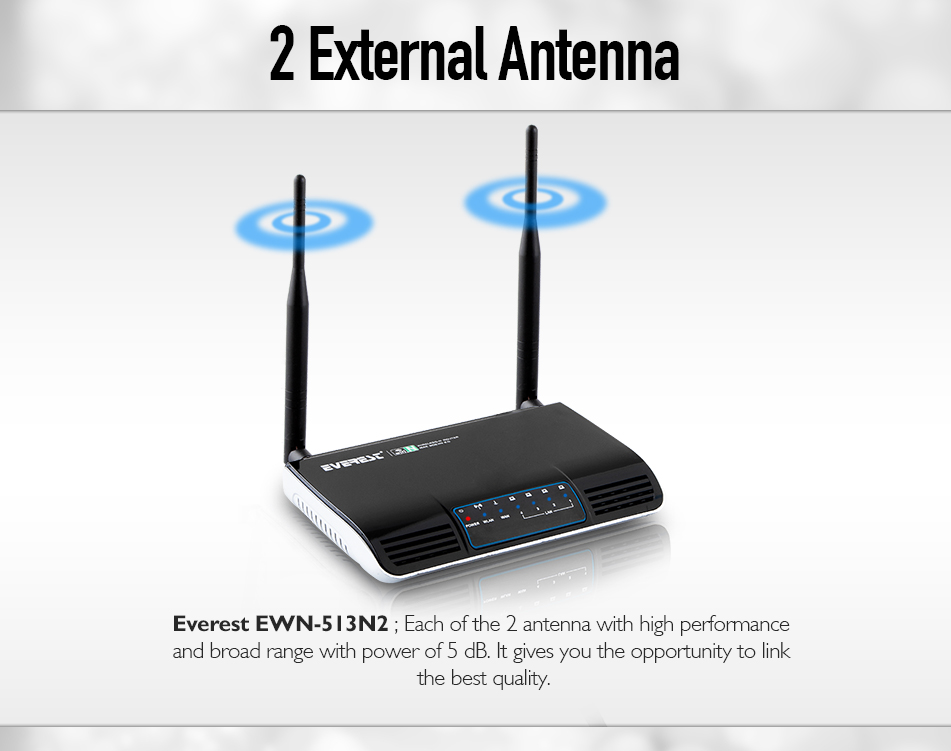 Everest EWN-513N2; Each of the 2 antennae with high performance and broad range with the power of 5 dB. It gives you the opportunity to link the best quality.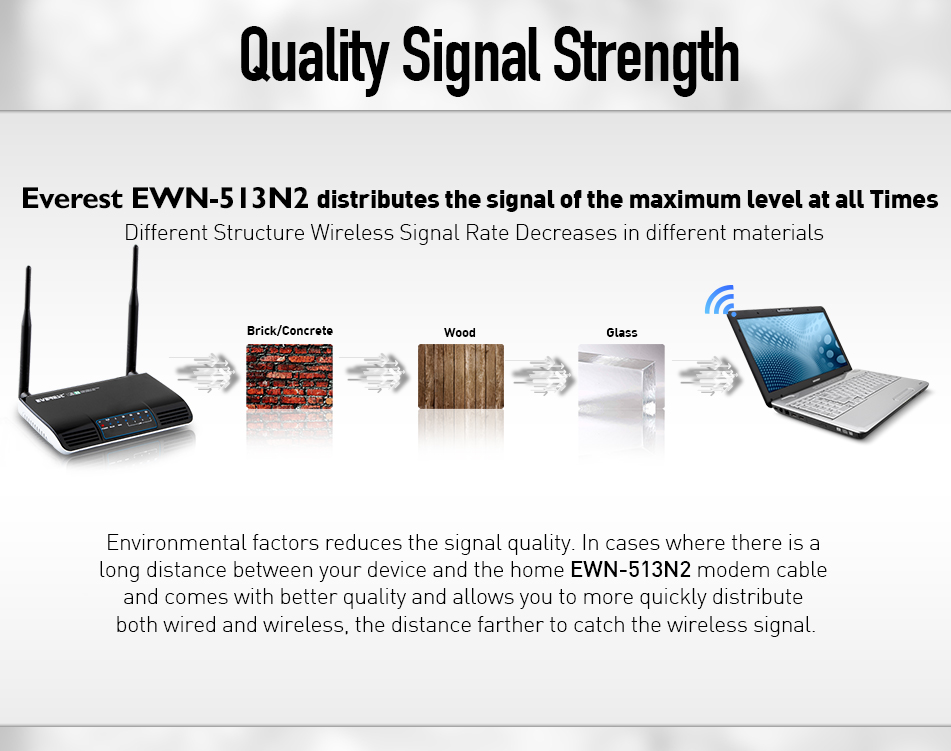 Environmental factors reduce the signal quality. In cases where there is a long distance between your device and the home EWN-513N2 modem cable and comes with better quality and allows you to more quickly distribute both wired and wireless, the distance farther to catch the wireless signal.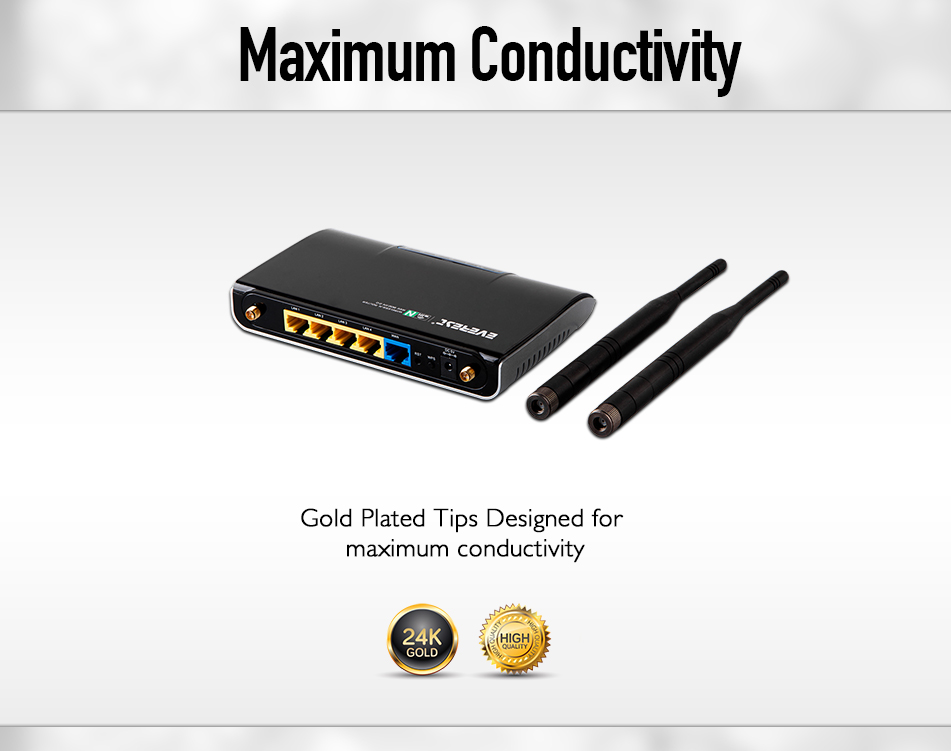 Gold Plated Tips Designed for maximum conductivity.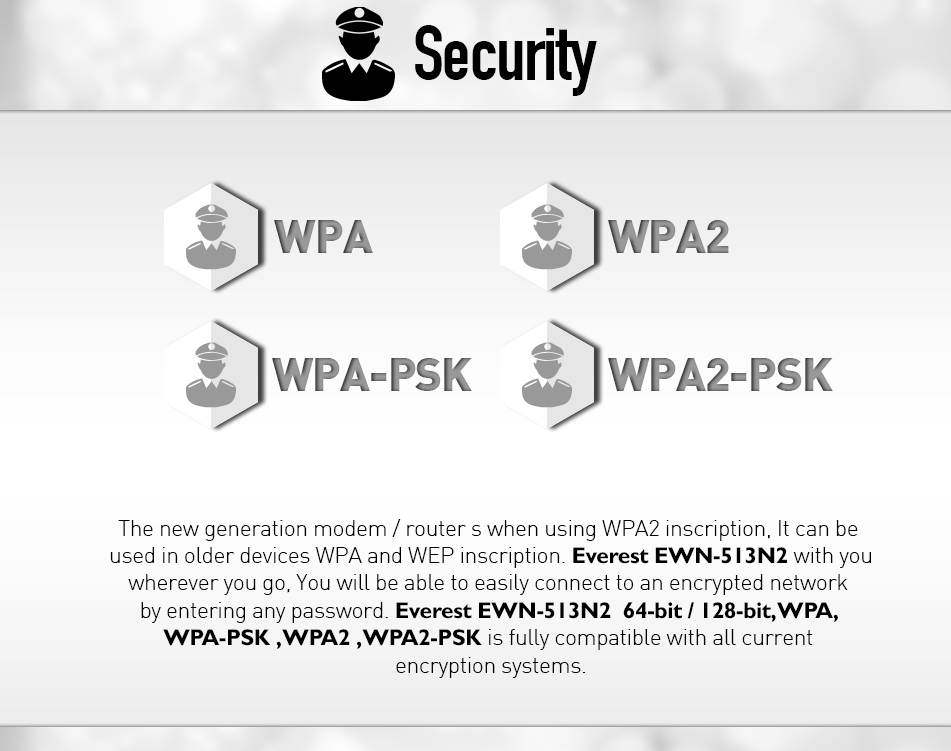 The new generation modem/router s when using WPA2 inscription, It can be send in older devices WPA and WEP inscription. Everest EWN-513N2 with you wherever you go, You will be able to easily connect to an encrypted network by entering any password. Everest EWN-513N2 64-bit / 128-bit, WPA, WPA-PSK , WPA2 , WPA2-PSK is fully compatible with all current encryption systems.
EverestEWN-513N2 with facilities such as a place on table, consoles or can hang on the wall. You can attach firmly to the wall with the possibility of screwing the two points.
Was the product as you expected?
SPECIFICATIONS
You can list all the technical specifications of this product! Is this your product?
| | |
| --- | --- |
| Brand | Everest |
| Model | EWN-513N2 |
| Connection Type | Ethernet |
| Number of Ports | 4 Port 300Mbps |
| Description | Dual Antenna Wireless Router |