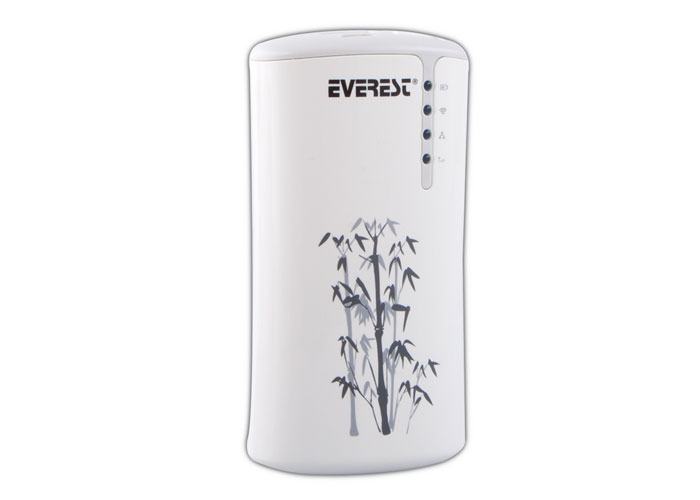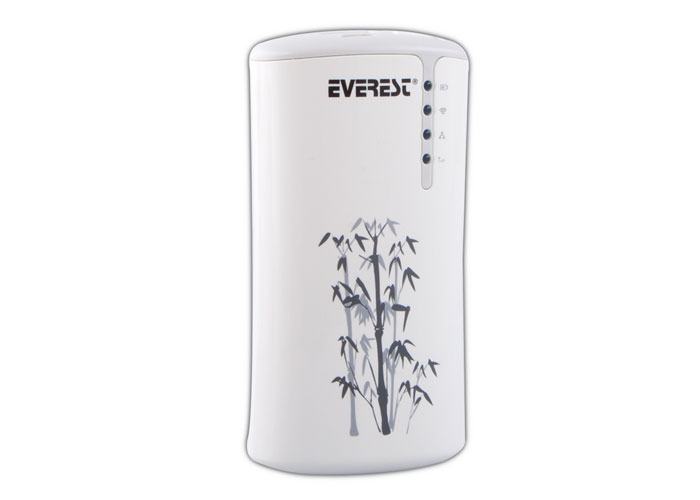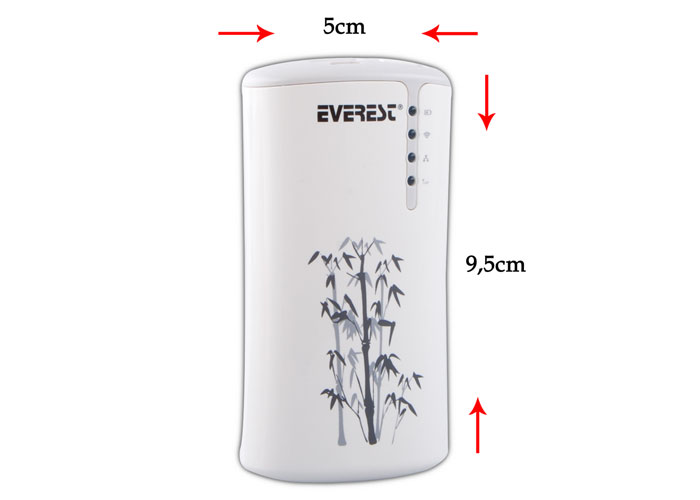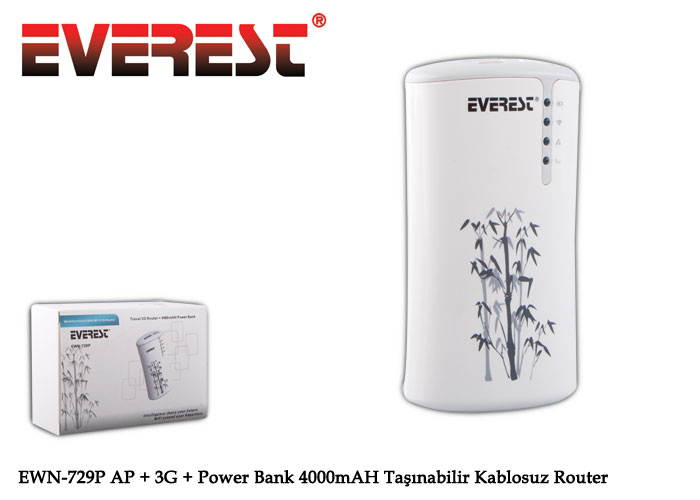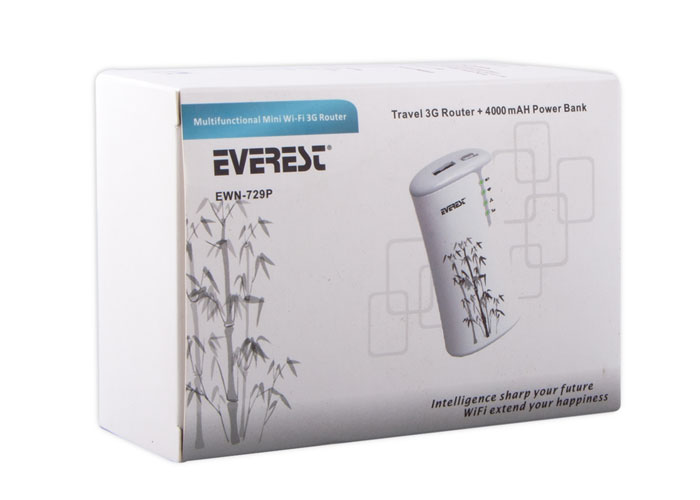 Everest EWN-729P AP + 3G + Power Bank 4000mAH Portable Wireless Router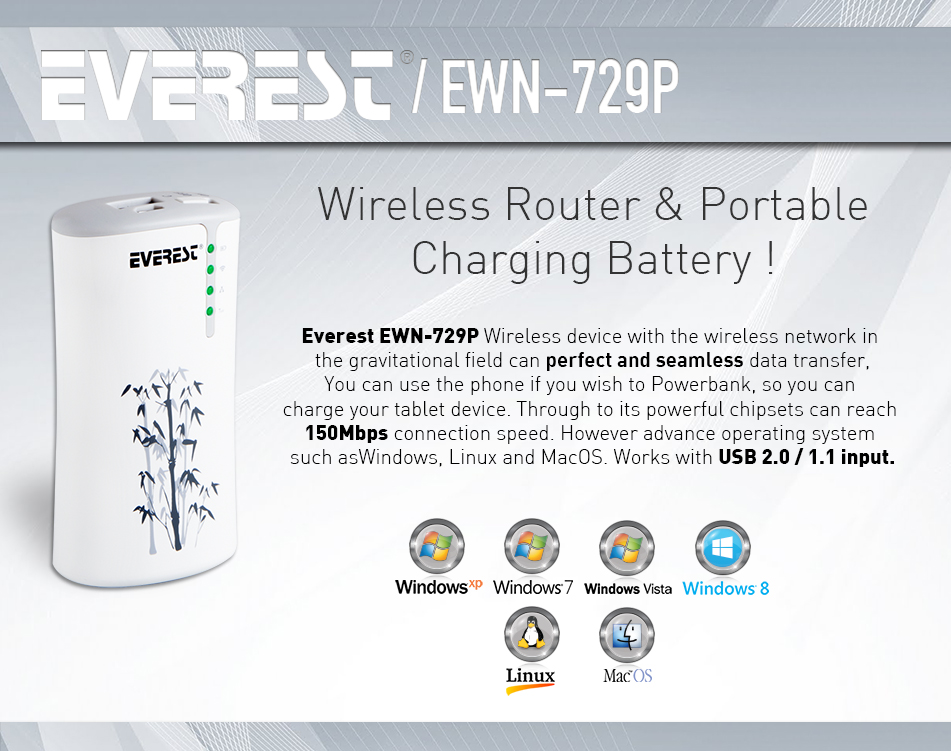 Everest EWN-729P Wireless device with the wireless network in the gravitational field can perfect and seamless data transfer, You can use the phone if you wish to Powerbank, so you can charge your tablet device. Through to its powerful chipsets can reach 150Mbps connection speed. However advance operating system such asWindows, Linux and MacOS. Works with USB 2.0 / 1.1 input.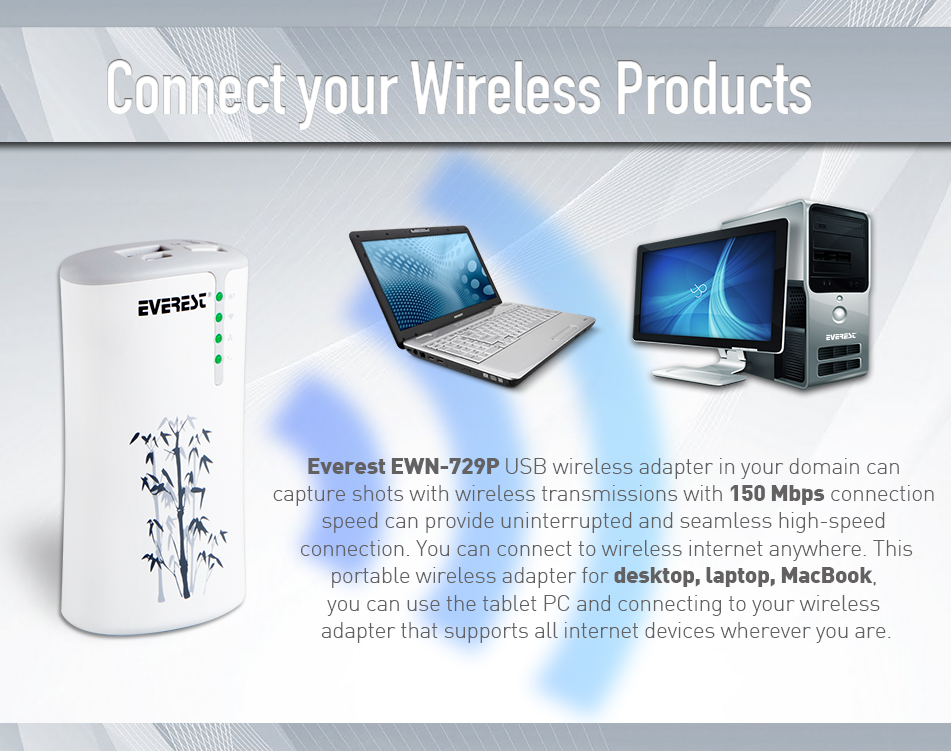 Everest EWN-729P USB wireless adapter in your domain can capture shots with wireless transmissions with 150 Mbps connection speed can provide uninterrupted and seamless high-speed connection. You can connect to the wireless internet anywhere. This portable wireless adapter for desktop, laptop, MacBook, you can use the tablet PC and connect to your wireless adapter that supports all internet devices wherever you are.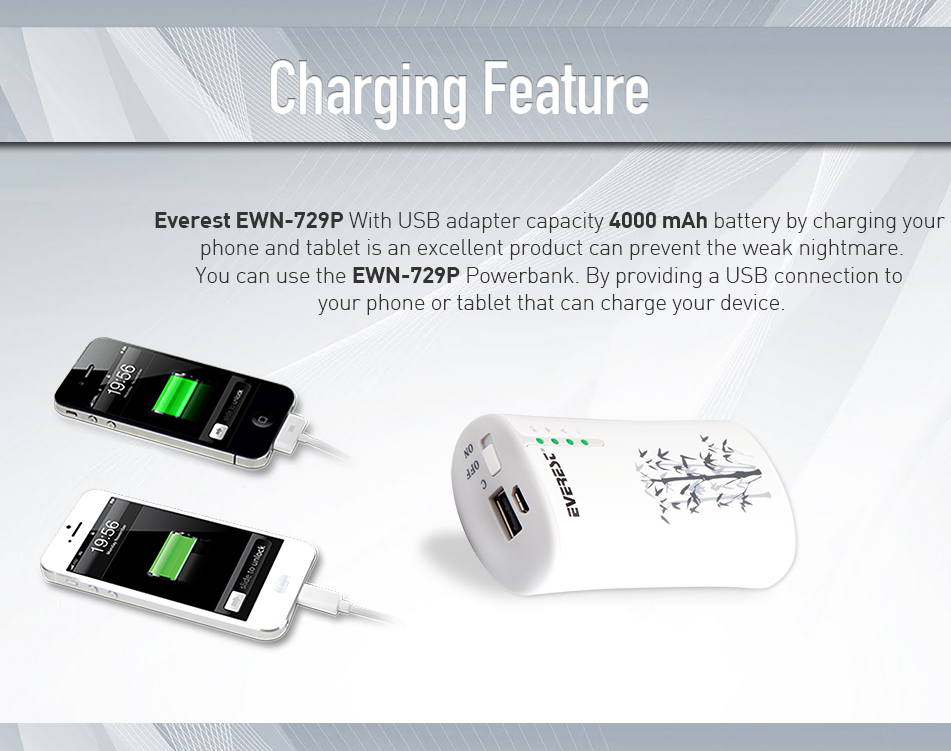 Everest EWN-729P With USB adapter capacity 4000 mAh battery by charging your phone and tablet is an excellent product can prevent the weak nightmare. You can use the EWN-729P Powerbank. By providing a USB connection to your phone or tablet that can charge your device.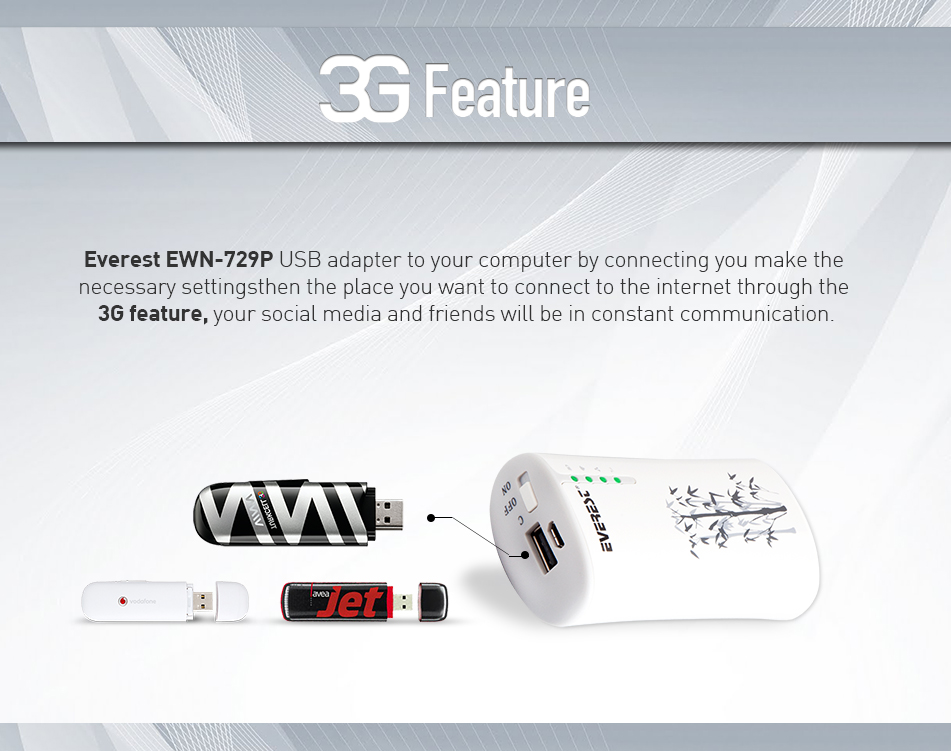 Everest EWN-729P USB adapter to your computer by connecting you make the necessary settings then the place you want to connect to the internet through the 3G feature, your social media and friends will be in constant communication.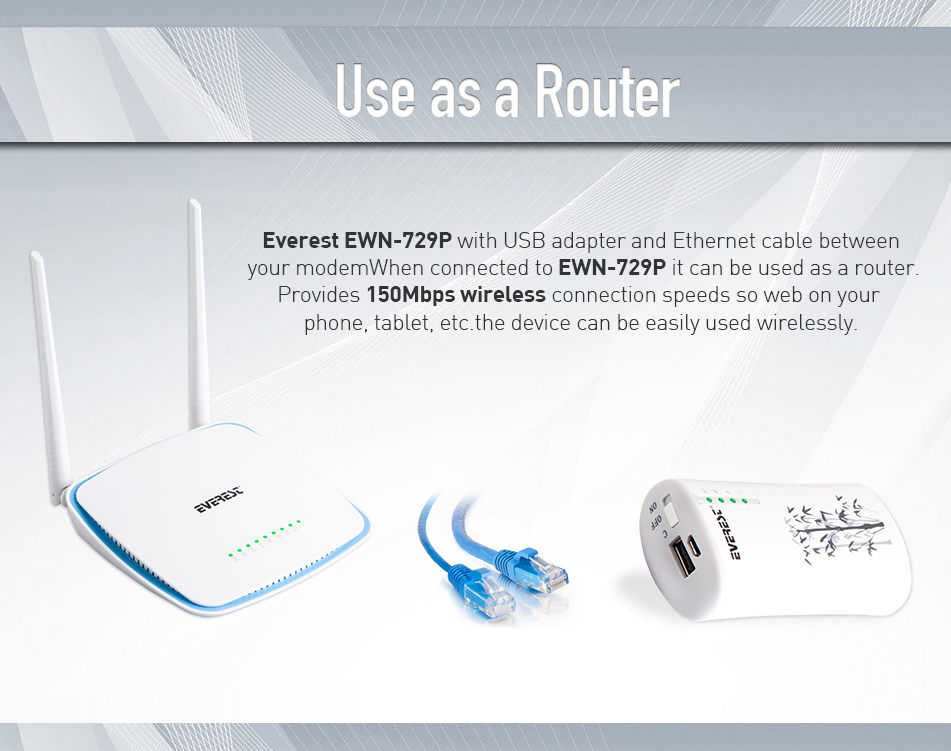 Everest EWN-729P with USB adapter and Ethernet cable between your modemWhen connected to EWN-729P it can be used as a router. Provides 150Mbps wireless connection speeds so the web on your phone, tablet, etc.the device can be easily used wirelessly.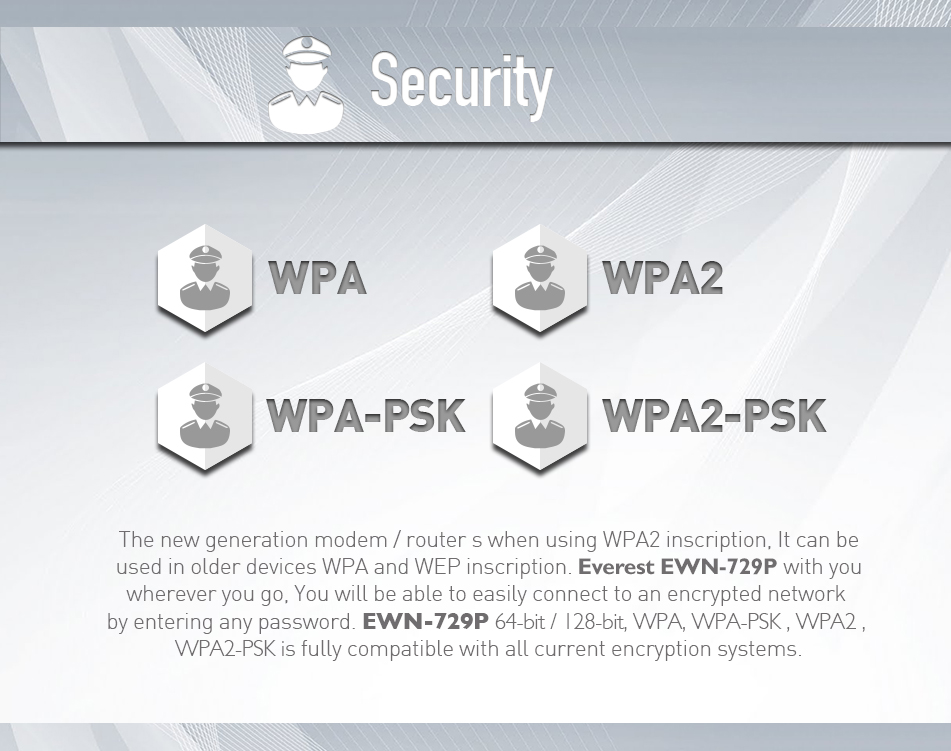 The new generation modem/router s when using WPA2 inscription, It can be used in older devices WPA and WEP inscription. Everest EWN-729P with you wherever you go, You will be able to easily connect to an encrypted network by entering any password. EWN-729P 64-bit / 128-bit, WPA, WPA-PSK , WPA2 , WPA2-PSK is fully compatible with all current encryption systems.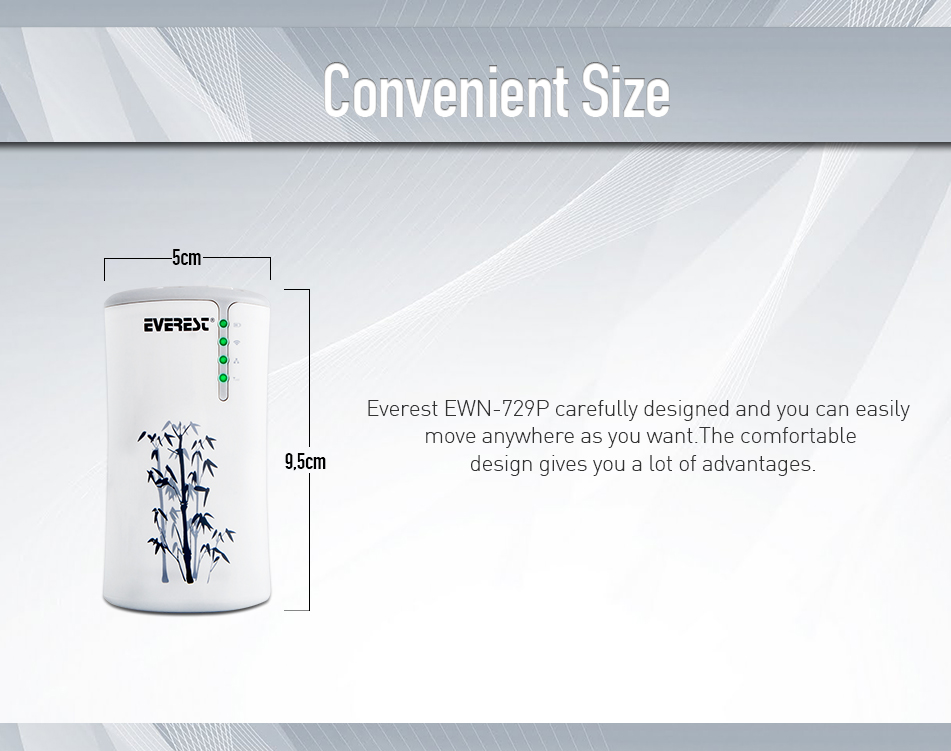 Everest EWN-729P carefully designed and you can easily move anywhere as you want.The comfortable design gives you a lot of advantages.
Was the product as you expected?
SPECIFICATIONS
You can list all the technical specifications of this product! Is this your product?
| | |
| --- | --- |
| Brand | Everest |
| Model | EWN-729P |
| Connection Type | AP + 3G + Power Bank |
| Number of Ports | 4000mAH |
| Description | Portable Wireless Router |