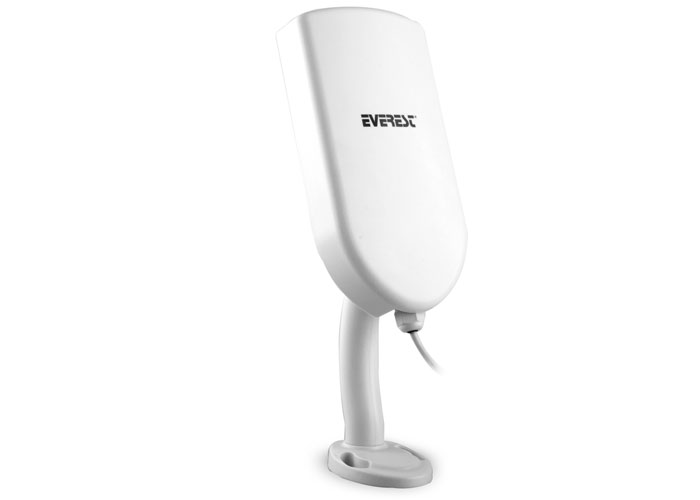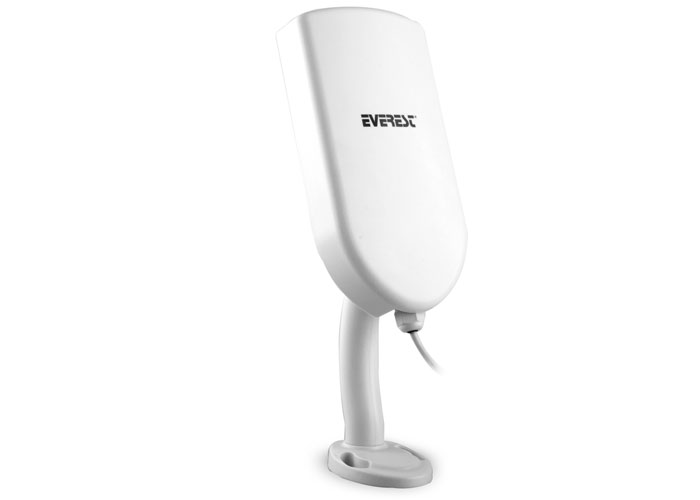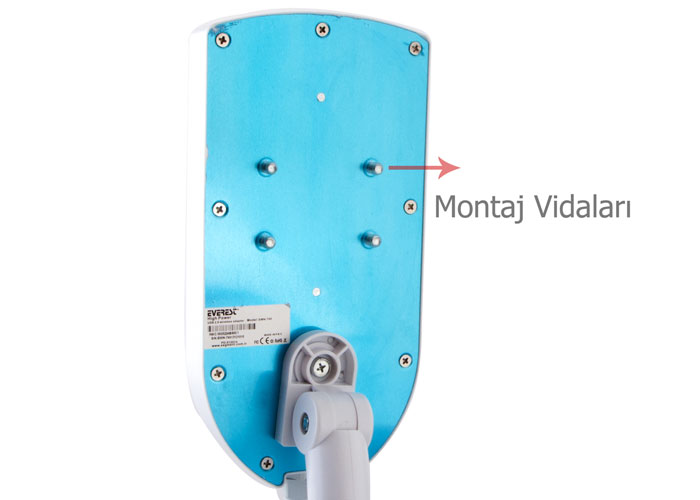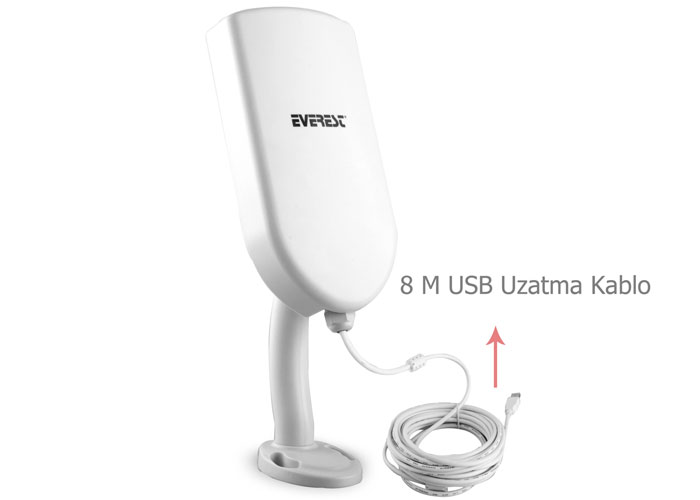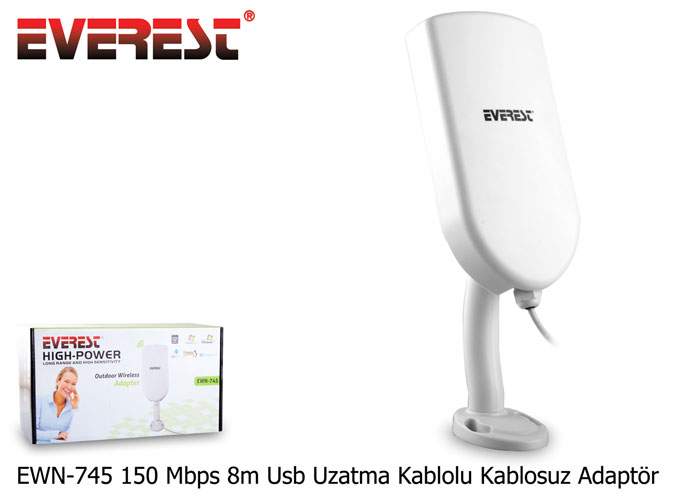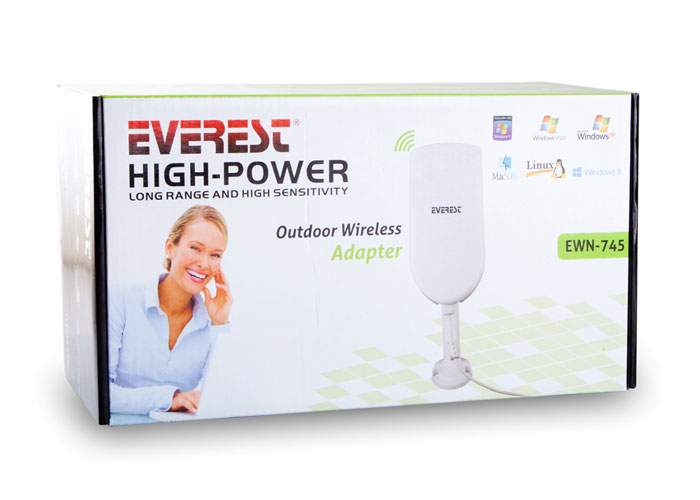 Everest EWN-745 150 Mbps 8m Usb Extension Wireless Adaptor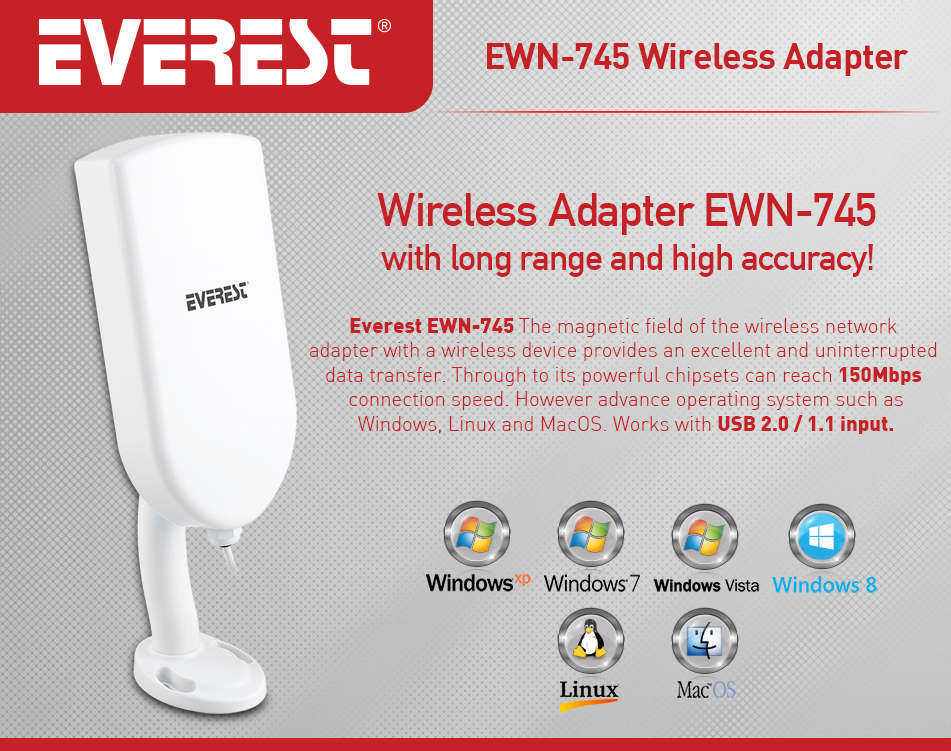 Everest EWN-745 The magnetic field of the wireless network adapter with a wireless device provides an excellent and uninterrupted data transfer. Through to its powerful chipsets can reach 150Mbps connection speed. However advance operating systems such as Windows, Linux and MacOS. Works with USB 2.0 / 1.1 input.
Everest EWN-745 USB wireless adapter in your domain can capture shots with wireless transmissions with 150 Mbps connection speed can provide uninterrupted and seamless high-speed connection. You can connect to the wireless internet anywhere. This portable wireless adapter for desktop, laptop, MacBook, you can use the tablet PC and connect to your wireless adapter that supports all internet devices wherever you are.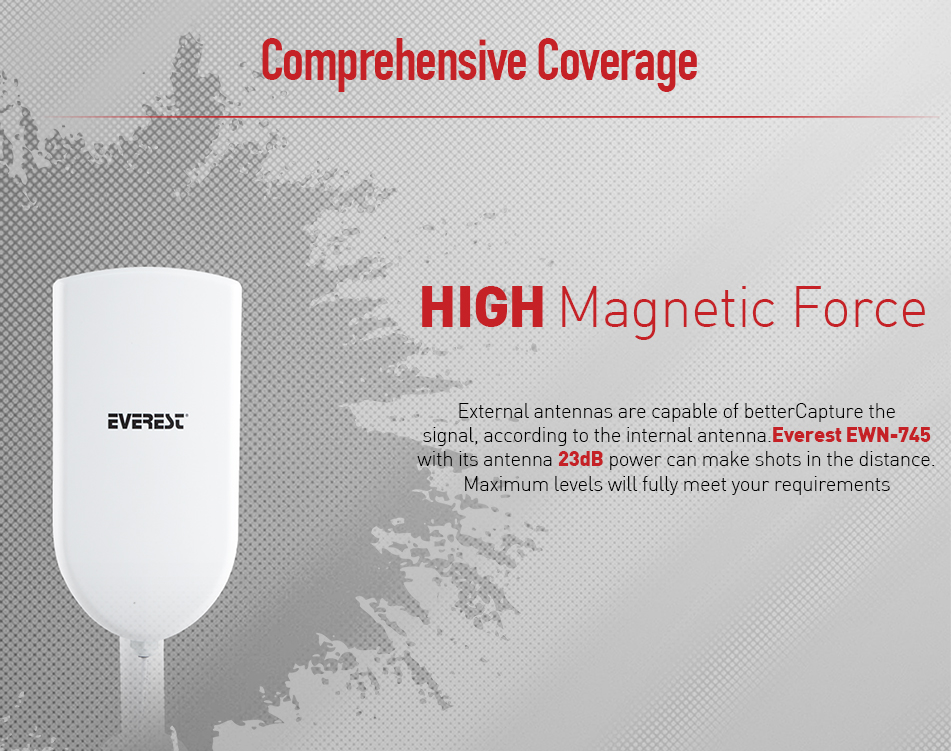 External antennas are capable of betterCapture the signal, according to the internal antenna.Everest EWN-745 with its antenna 23dBi power can make shots in the distance. Maximum levels will fully meet your requirements.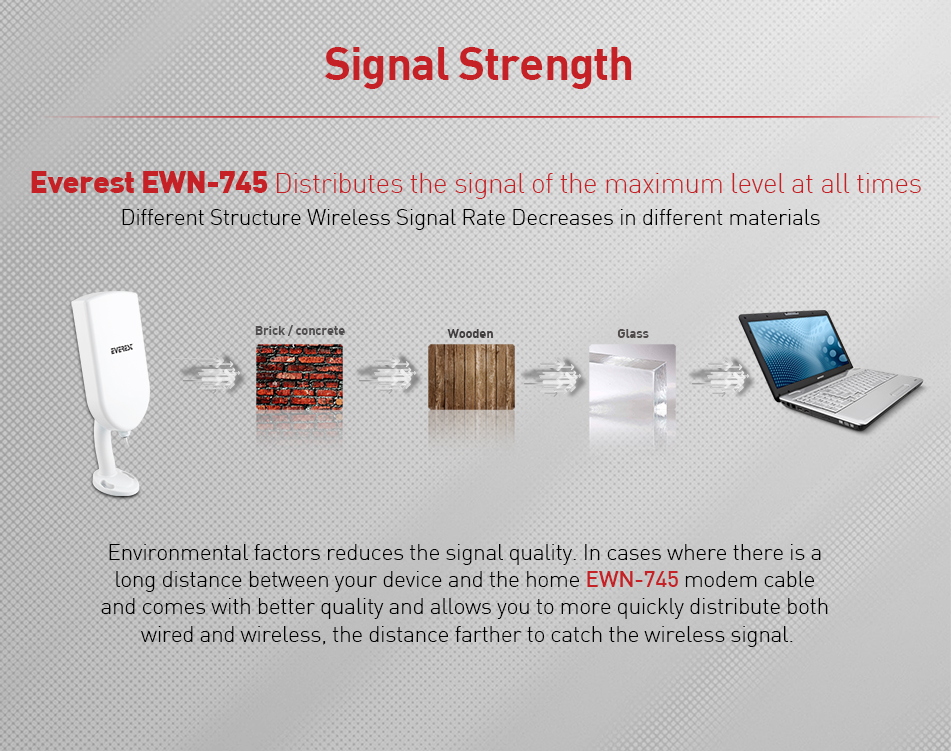 Environmental factors reduce the signal quality. In cases where there is a long distance between your device and the home EWN-745 modem cable and comes with better quality and allows you to more quickly distribute both wired and wireless, the distance farther to catch the wireless signal.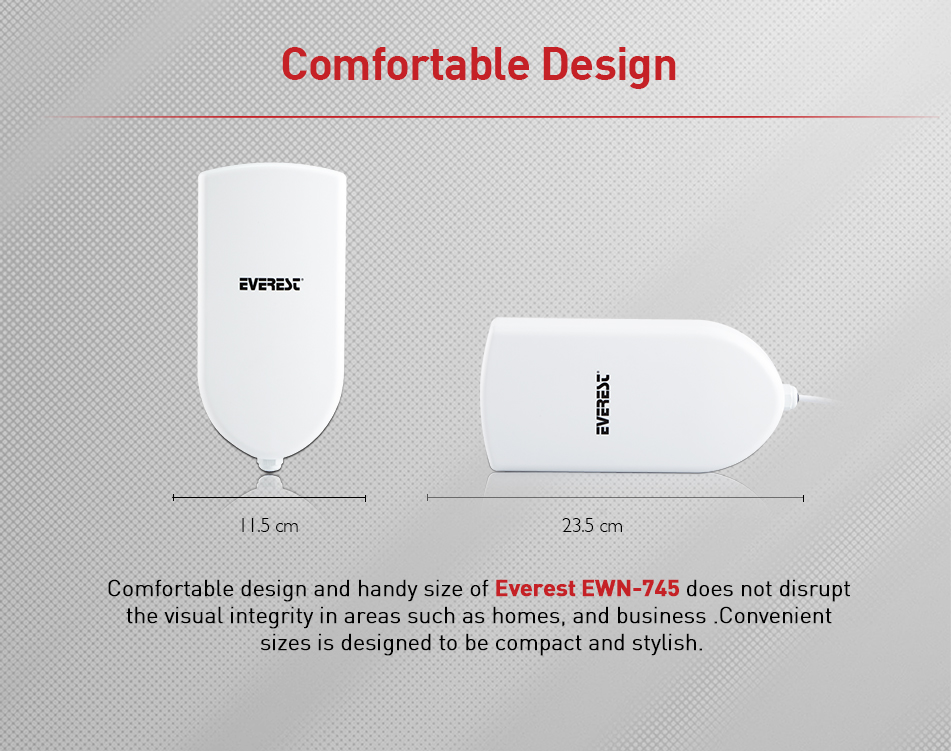 Comfortable design and handy size of Everest EWN-745 does not disrupt the visual integrity in areas such as homes, and business.Convenient sizes are designed to be compact and stylish.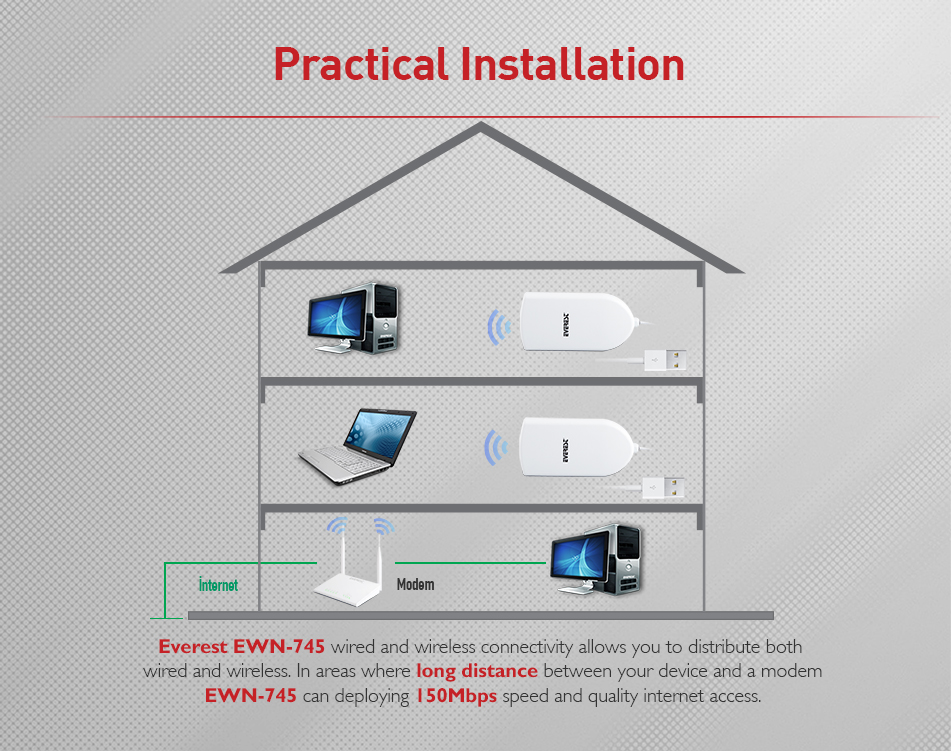 Everest EWN-745 wired and wireless connectivity allows you to distribute both wired and wireless. In areas where the long distance between your device and a modem EWN-745 can deploying 150Mbps speed and quality internet access.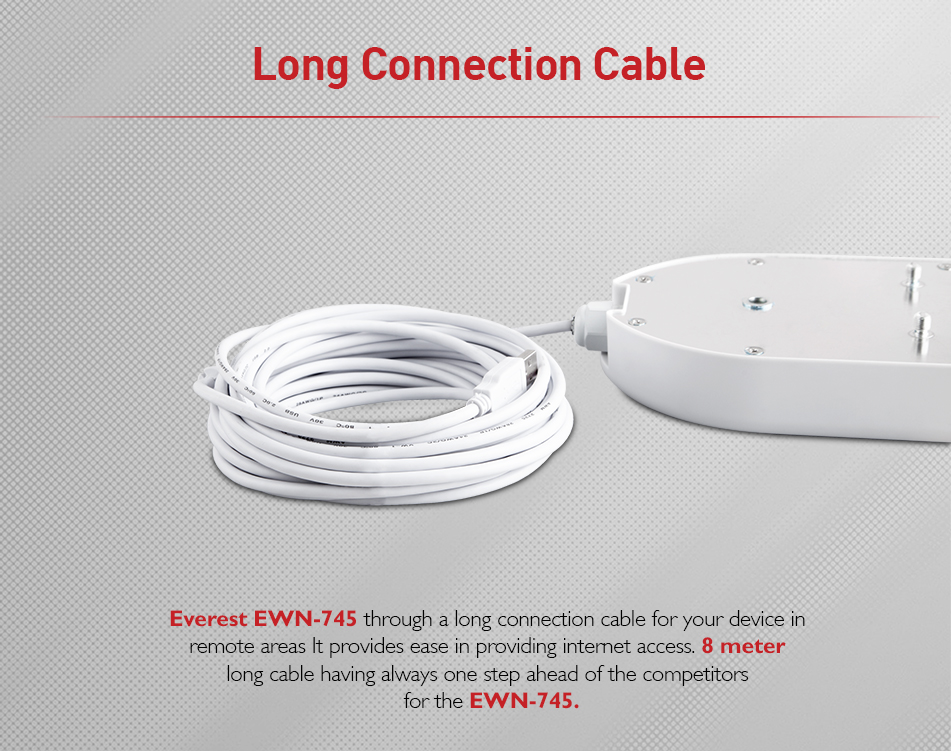 Everest EWN-745 through a long connection cable for your device in remote areas It provides ease in providing internet access. 8 meter long cable having always one step ahead of the competitors for the EWN-745.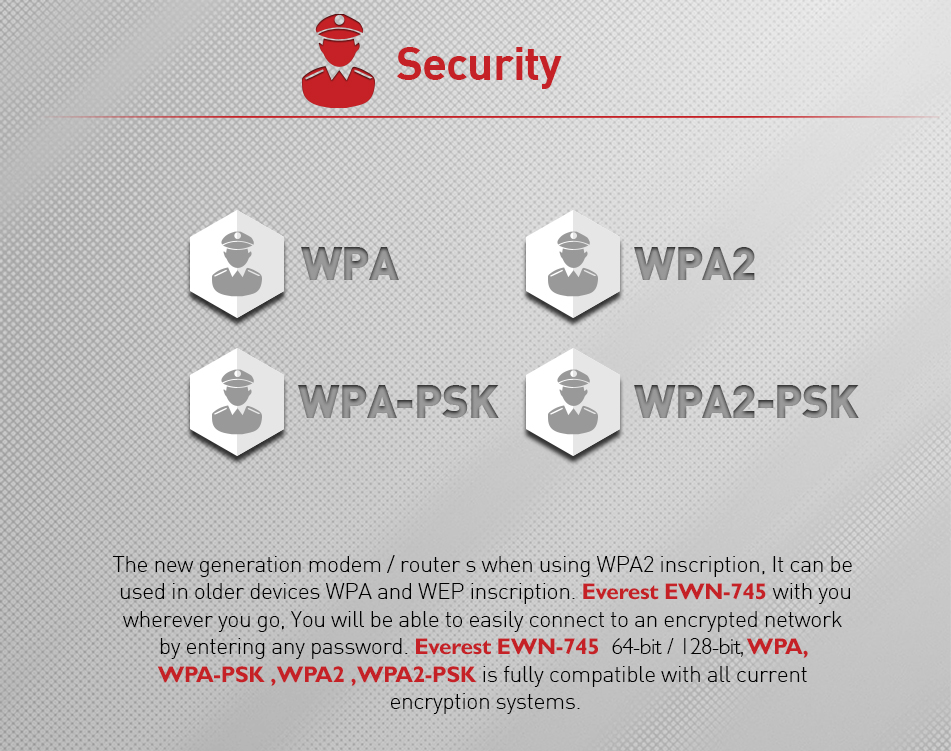 The new generation modem/router s when using WPA2 inscription, It can be used in older devices WPA and WEP inscription. Everest EWN-745 with you wherever you go, You will be able to easily connect to an encrypted network by entering any password. Everest EWN-745 64-bit / 128-bit, WPA, WPA-PSK , WPA2 , WPA2-PSK is fully compatible with all current encryption systems.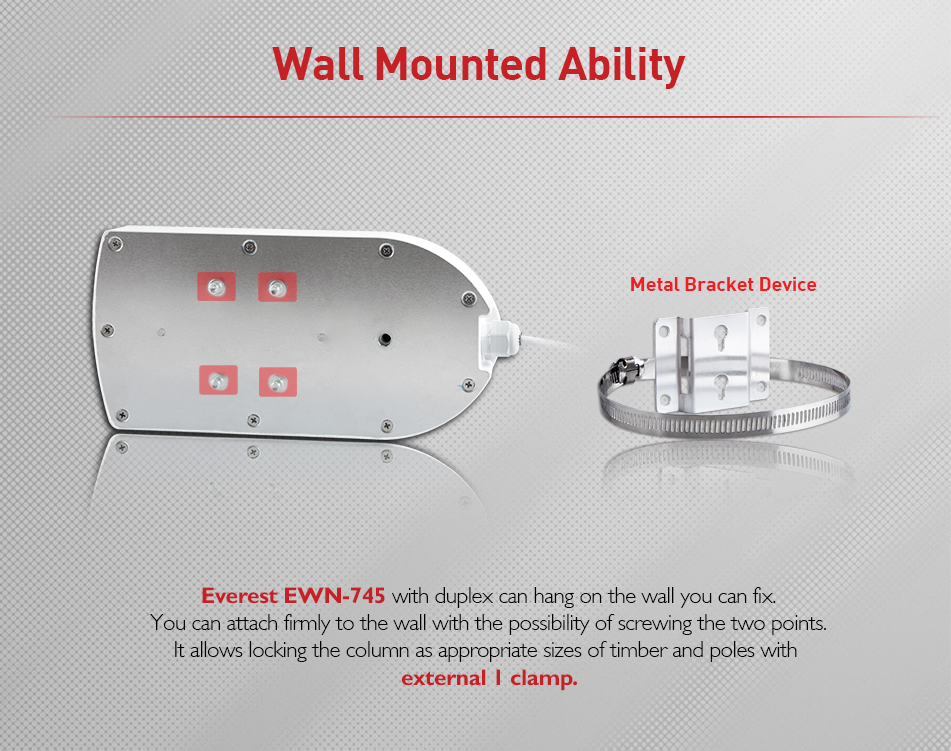 Everest EWN-745 with duplex can hang on the wall you can fix. You can attach firmly to the wall with the possibility of screwing the two points. It allows locking the column as appropriate sizes of timber and poles with external 1 clamp.
Was the product as you expected?
SPECIFICATIONS
You can list all the technical specifications of this product! Is this your product?
| | |
| --- | --- |
| Interface | 8m USB Extension Wireless |
| Speed | 150 Mbps |
| Brand | Everest |
| Model | EWN-745 |
| | |
| | |
| | |
| | |
| | |
| | |
| | |
| | |
| | |
| | |
| | |
| | |
| | |
| | |
| | |
| | |
| | |
| | |
| | |
| | |
| | |
| | |
| | |
| | |
| | |
| | |
| | |
| | |
| | |
| | |
| | |
| | |
| | |
| | |
| | |
| | |
| | |