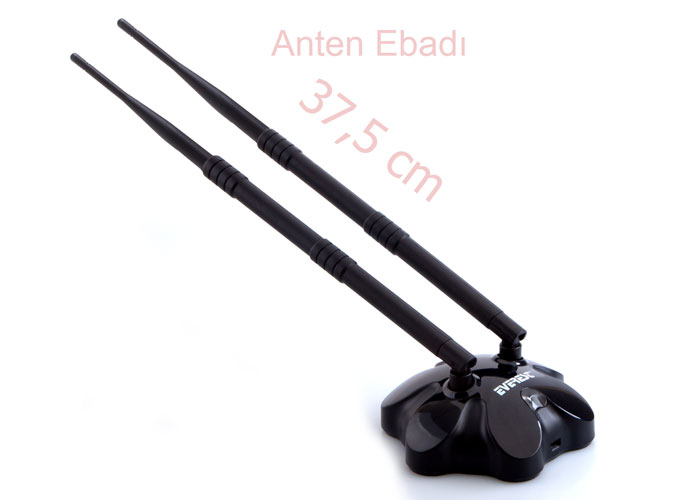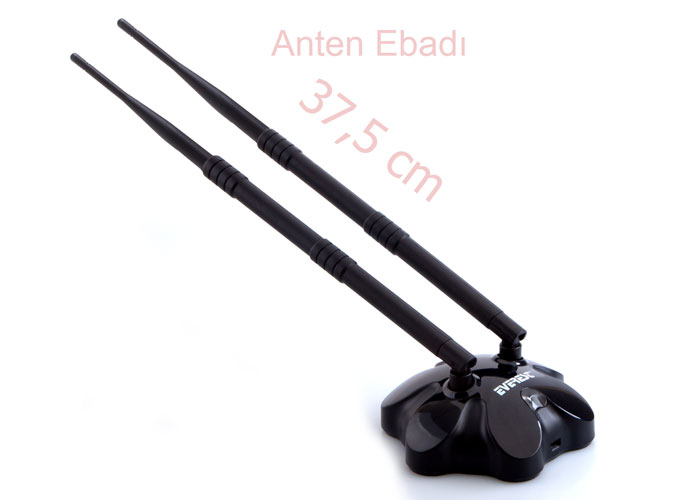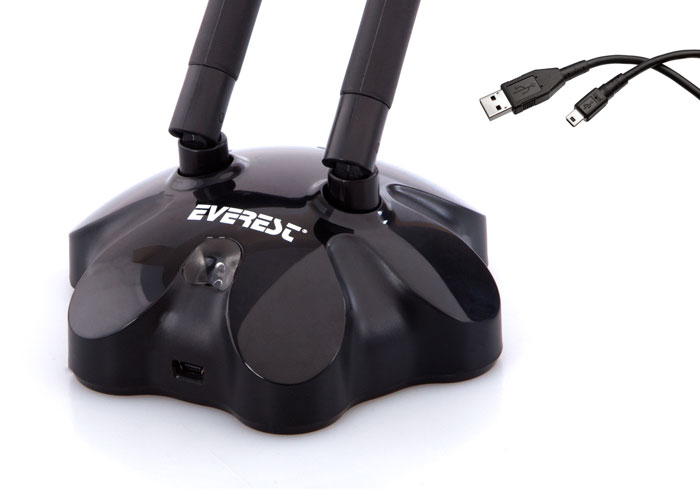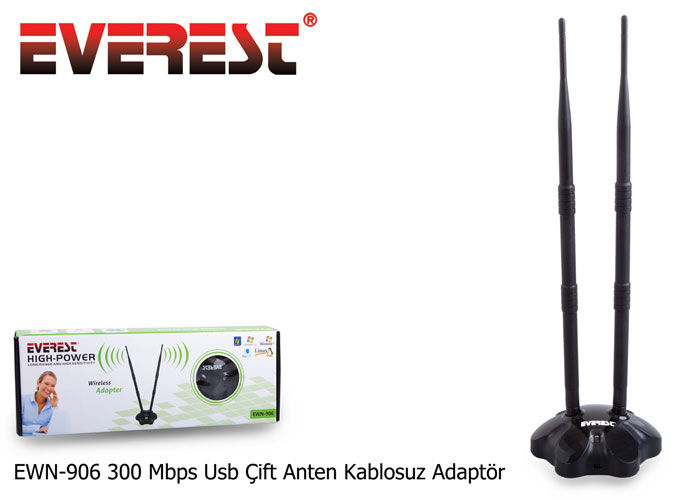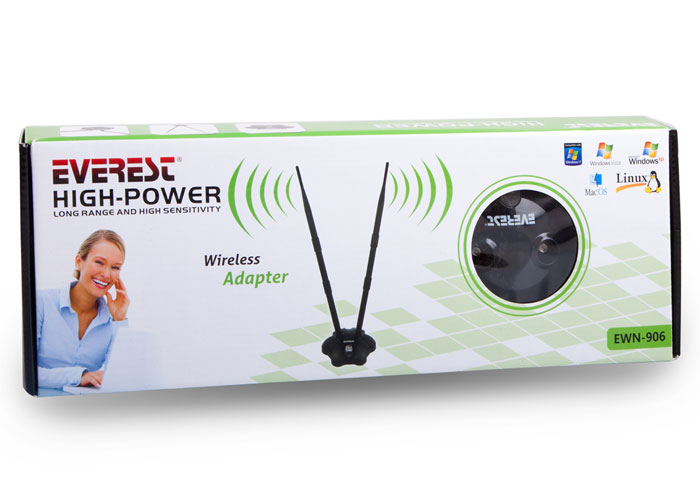 Everest EWN-906 300 Mbps Usb Dual Antenna Wireless Adaptor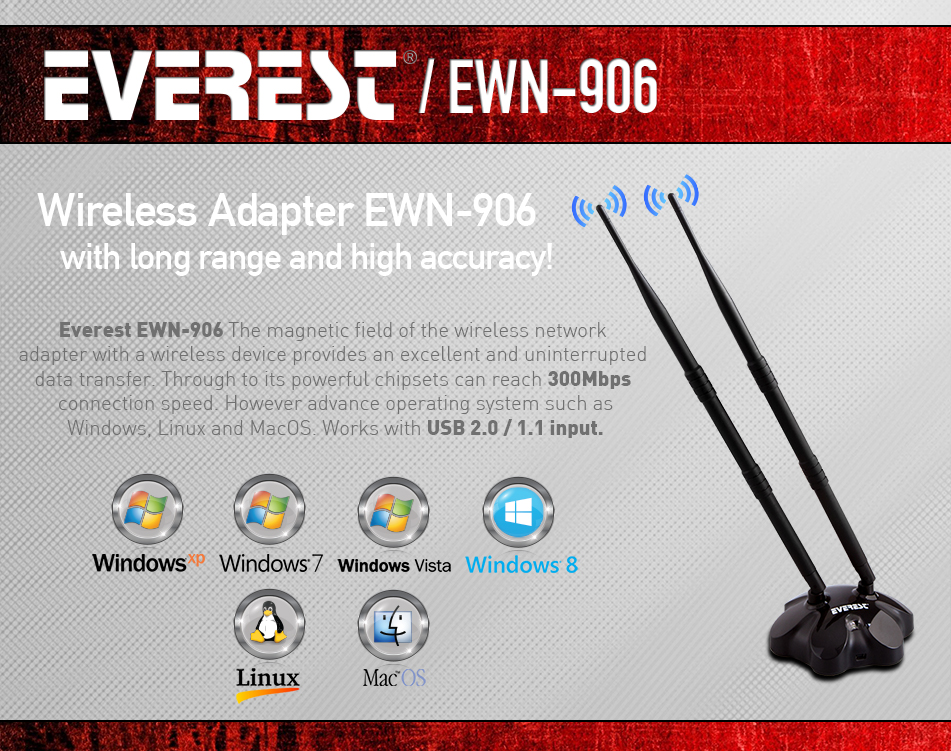 Everest EWN-906 The magnetic field of the wireless network adapter with a wireless device provides an excellent and uninterrupted data transfer. Through to its powerful chipsets can reach 300Mbps connection speed. However advance operating systems such as Windows, Linux and MacOS. Works with USB 2.0 / 1.1 input.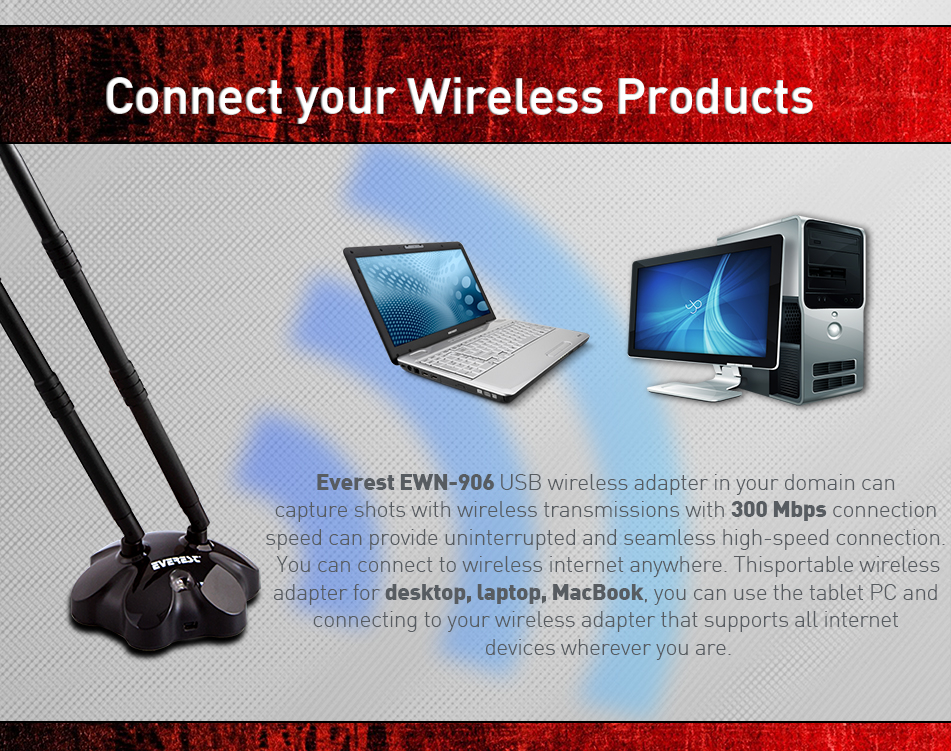 Everest EWN-906 USB wireless adapter in your domain can capture shots with wireless transmissions with 300 Mbps connection speed can provide uninterrupted and seamless high-speed connection. You can connect to the wireless internet anywhere. This portable wireless adapter for desktop, laptop, MacBook, you can use the tablet PC and connect to your wireless adapter that supports all internet devices wherever you are.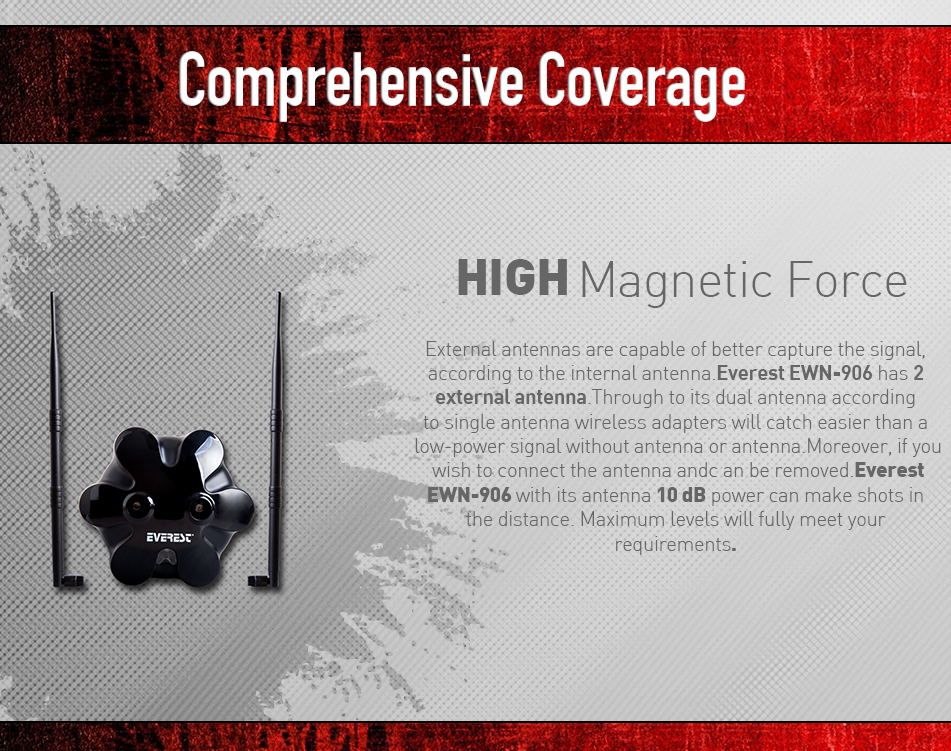 External antennas are capable of better capture the signal, according to the internal antenna.Everest EWN-906 has 2 external antennae.Through to its dual antenna according to a single antenna, wireless adapters will catch easier than a low-power signal without antenna or antenna.Moreover, if you wish to connect the antenna and can be removed.Everest EWN-906 with its antenna 10 dbi power can make shots in the distance. Maximum levels will fully meet your requirements.
Environmental factors reduce the signal quality. In cases where there is a long distance between your device and the home EWN-906 modem cable and comes with better quality and allows you to more quickly distribute both wired and wireless, the distance farther to catch the wireless signal.
The new generation modem/router s when using WPA2 inscription, It can be used in older devices WPA and WEP inscription. Everest EWN-906 with you wherever you go, You will be able to easily connect to an encrypted network by entering any password. Everest EWN-906 64-bit / 128-bit, WPA, WPA-PSK , WPA2 , WPA2-PSK is fully compatible with all current encryption systems.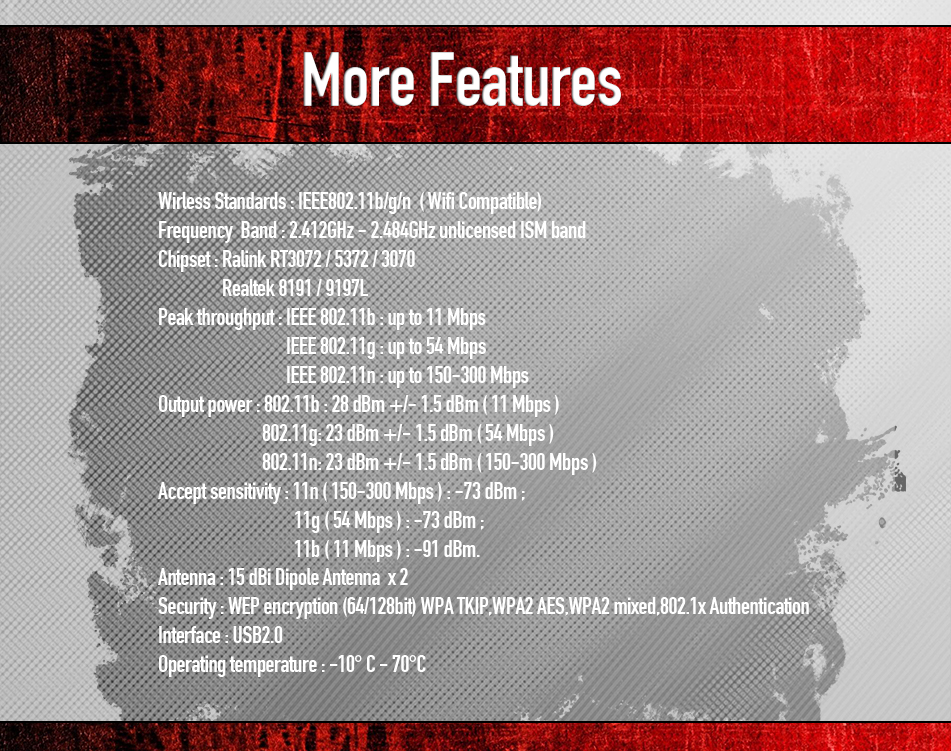 Features;
? 10X Performence
? 10X Distance Up to 1800 meters
? Dual Hight gain detachable antenna
? Supports WMM (Wi-Fi Multimedia) function
? Supports NDS and PSP X-link
? Supports Software AP Mode
? 256-bit WEP security
? WPA,WPA-PSK,WPA2,WPA2-PSK
Was the product as you expected?
SPECIFICATIONS
You can list all the technical specifications of this product! Is this your product?
| | |
| --- | --- |
| Brand | Everest |
| Model | EWN-906 |
| Speed | 300 Mbps |
| Interface | Usb |
| Description | Dual Antenna Wireless Adaptor |