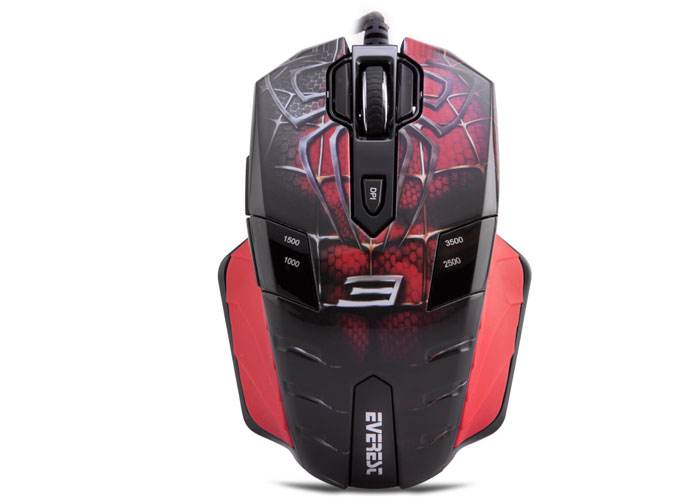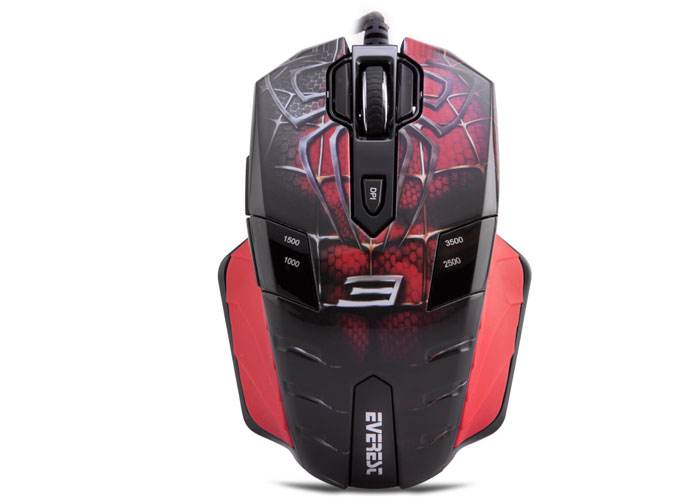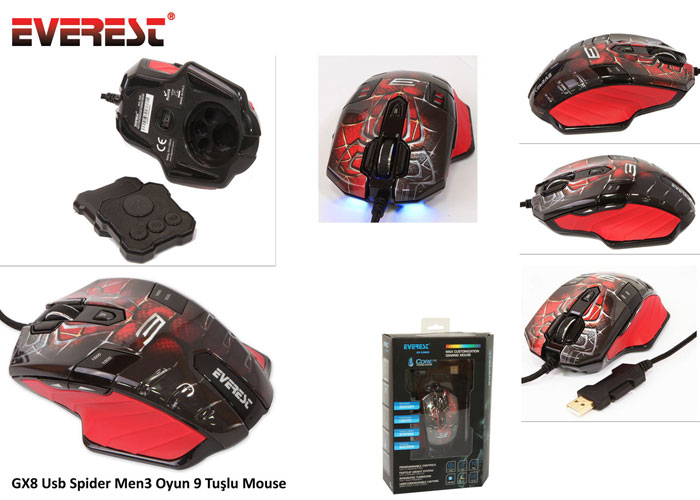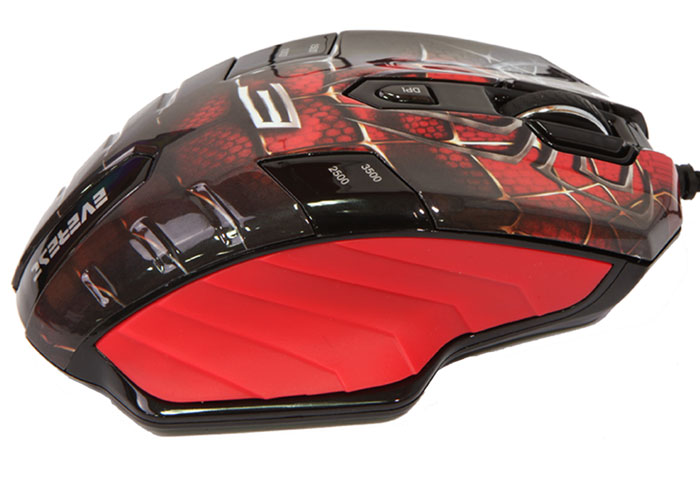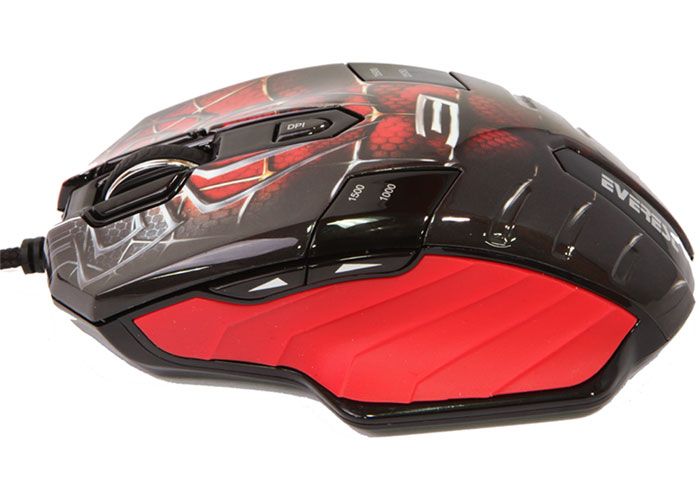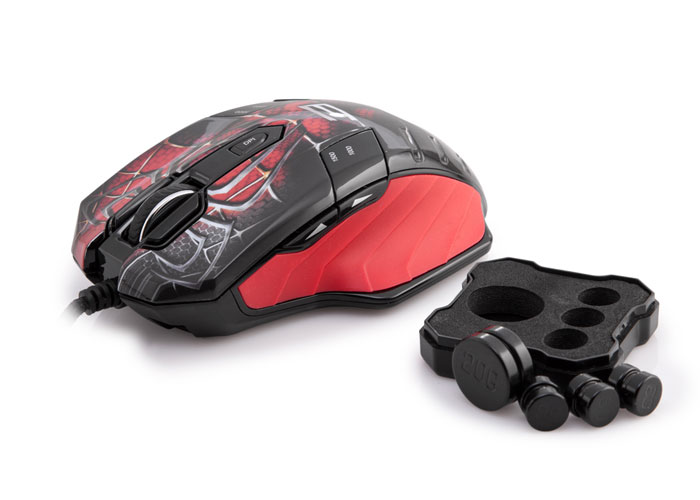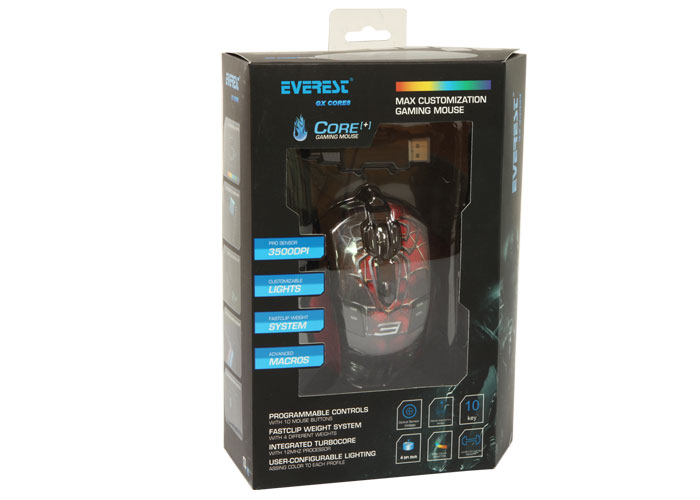 Everest GX8 Usb Spider Men3 10 Macro Button Gaming Mouse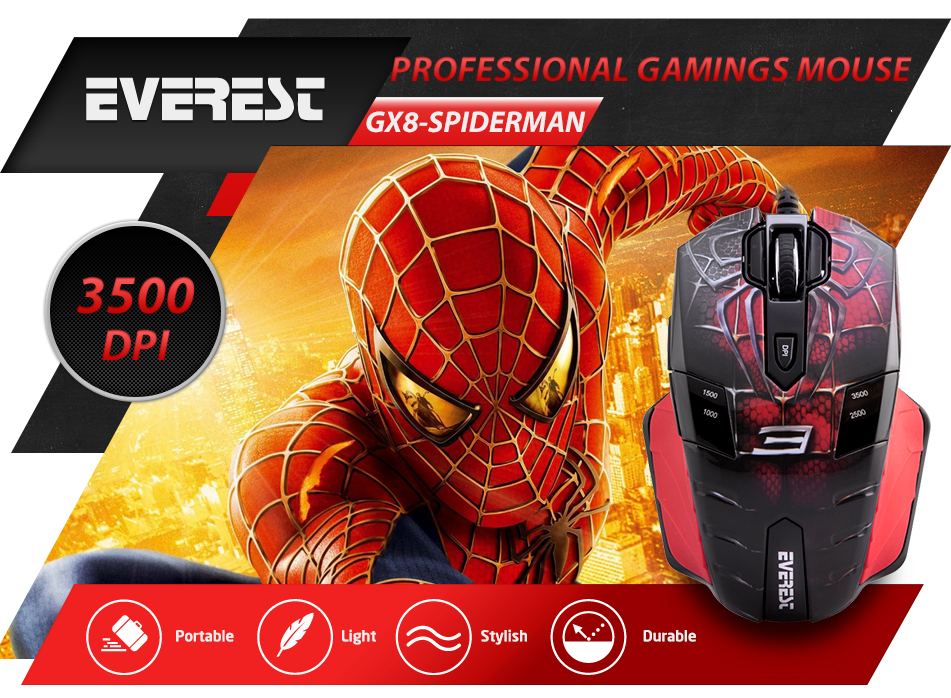 GX8-SPIDERMAN Adjustable 10 functional keys and many more features with you. Aesthetic, lightweight, portable and you satisfied products with a strong structure.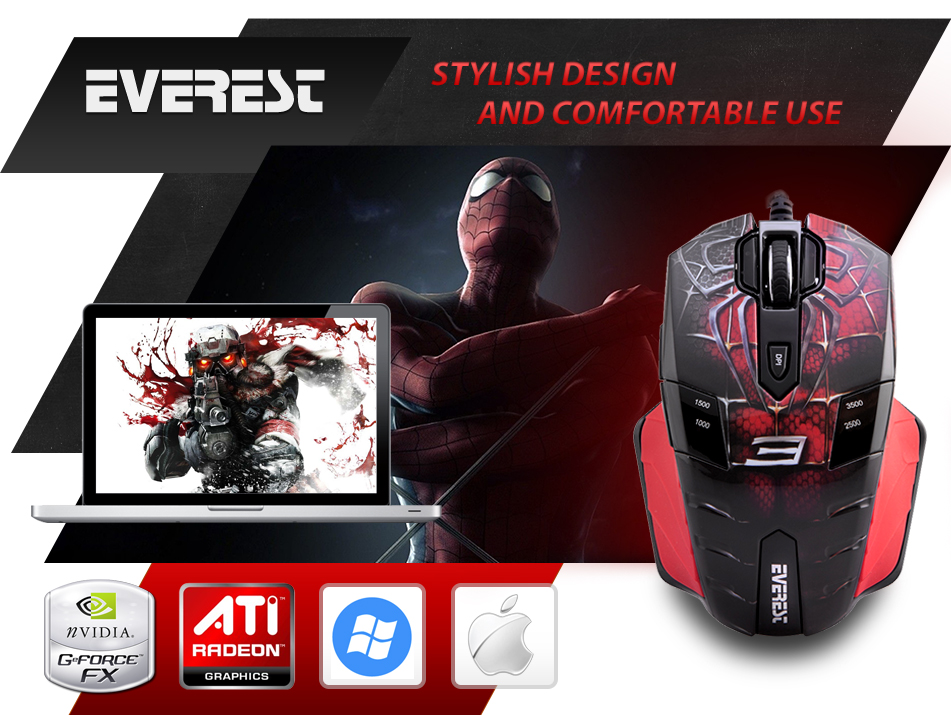 It is always one step ahead of their competitors by the way of programming and functional keys. In the game, you can save time by assigning a single macro key which you want to use a lot.
Adjustable up to 3500 dpi optical sensor, You always control the game with functional Keys and comfortable design.
With forwarding and backwards keys you can quickly navigate through the website, Depending on your needs, you can also program these keys. 20g and 3 x 6 g Adjustable weight unit Get the best balance while you play the game.
4 slick pad with minimum friction Improves your game performance.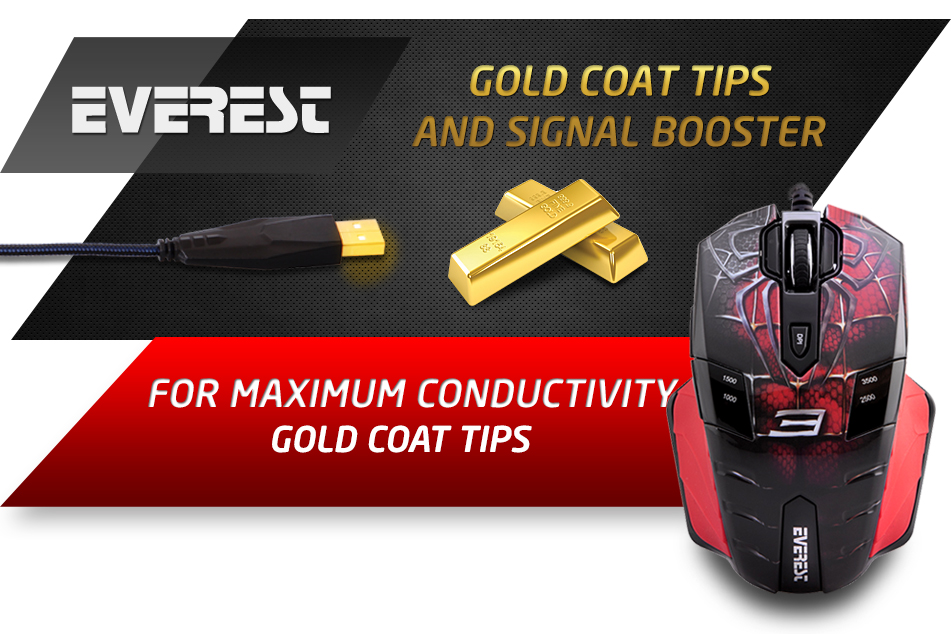 Maximum conductivity with gold-plated terminals and will allow you to enjoy a perfect game.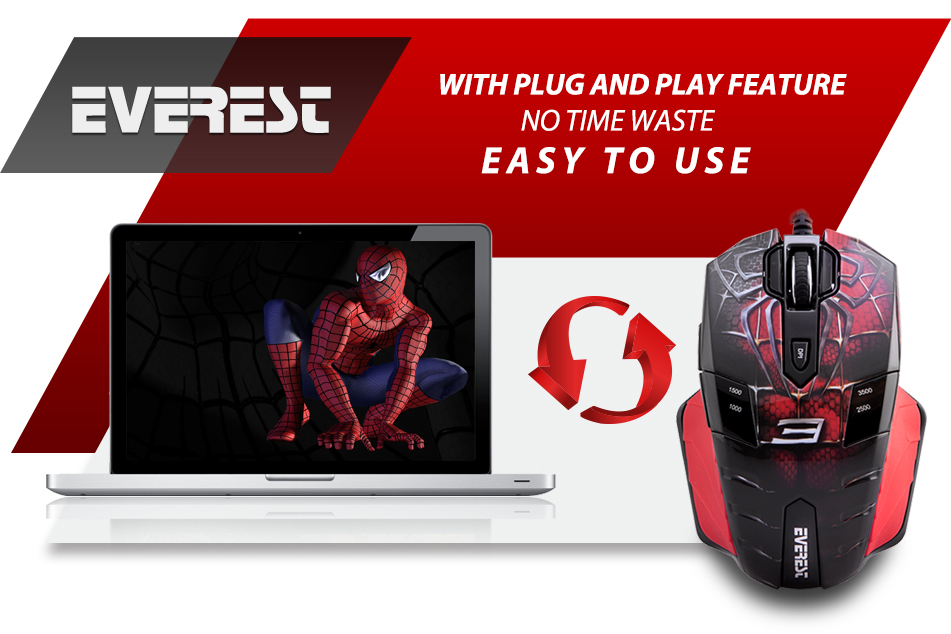 If you want the game Mouse can easily connect to your computer and you can start using immediately. Eliminates the setup remove GX8 trouble-Gun was developed to provide you with easy.
Was the product as you expected?
SPECIFICATIONS
You can list all the technical specifications of this product! Is this your product?
| | |
| --- | --- |
| Brand | Everest |
| Model | GX8 |
| Connection Point | Usb |
| Type | Spider Men3 10 Button |
| Description | Macro Gaming Mouse |