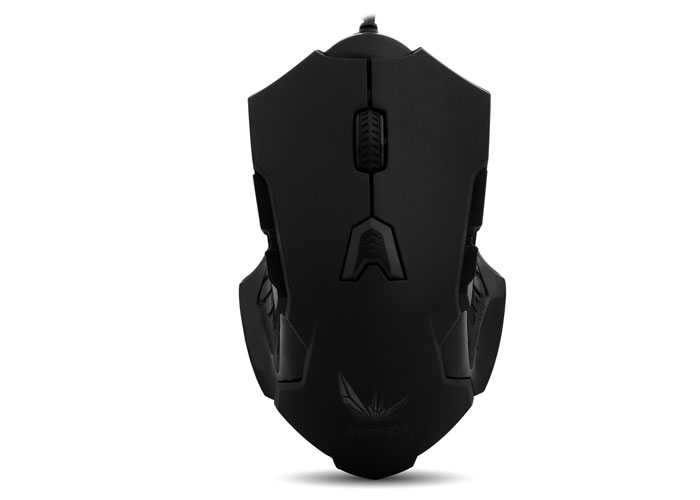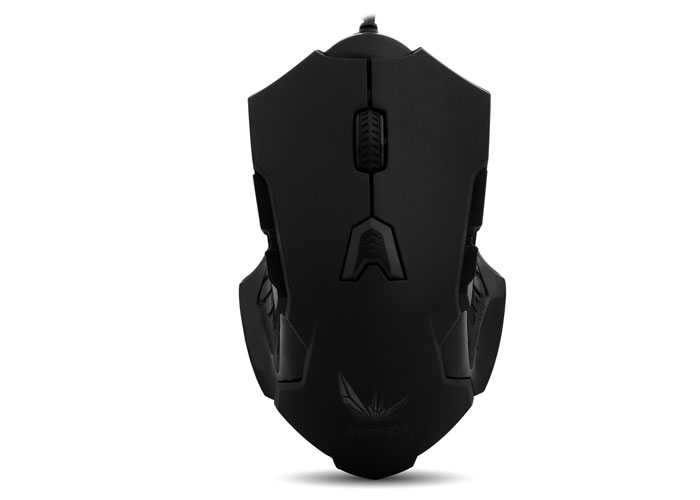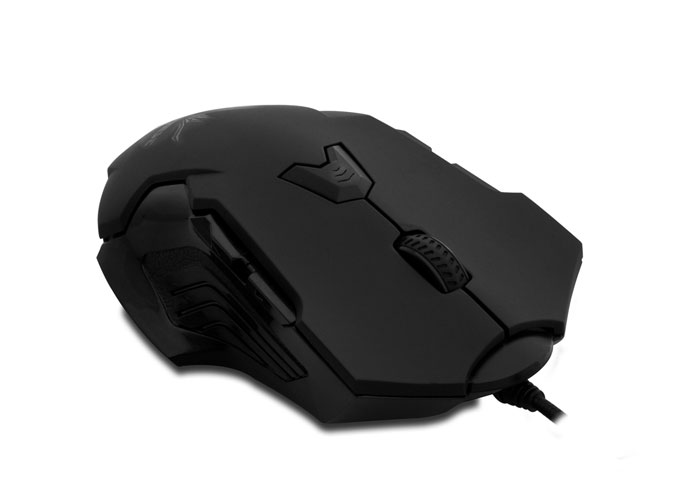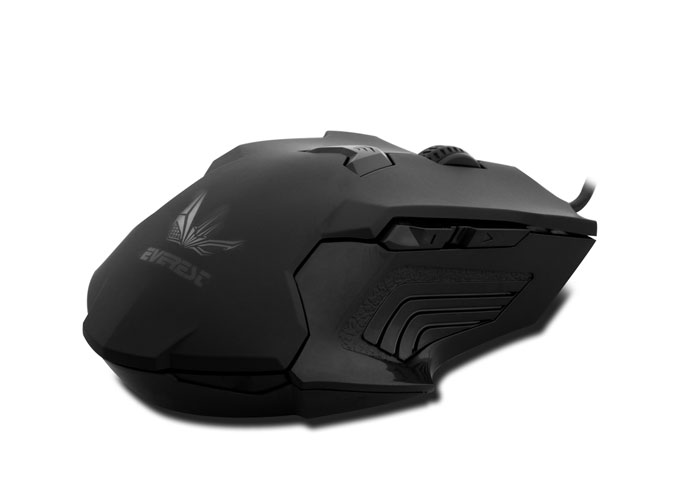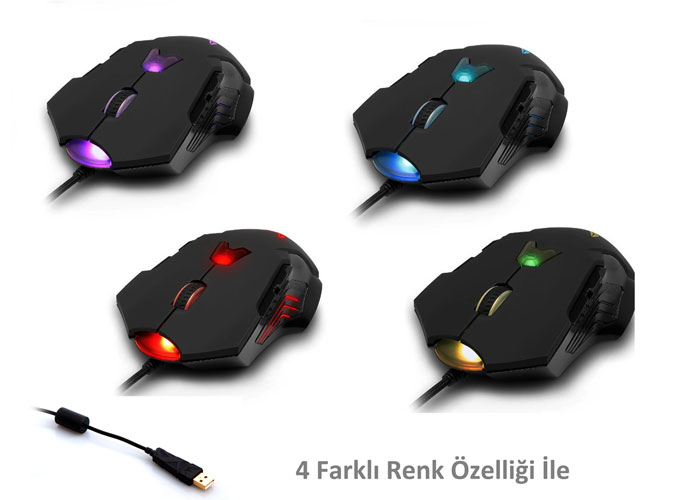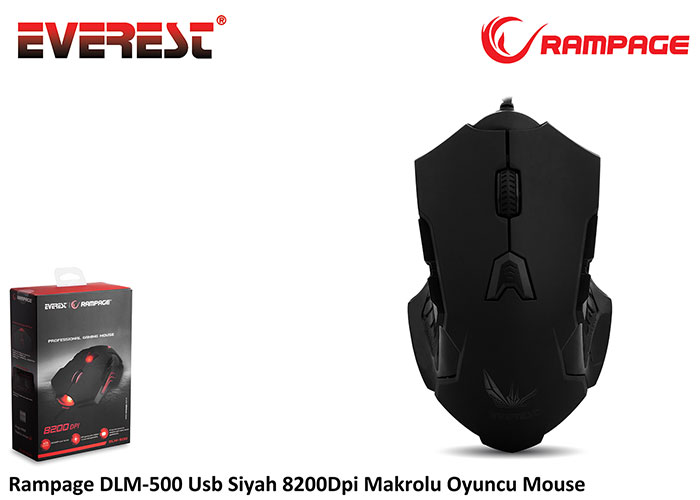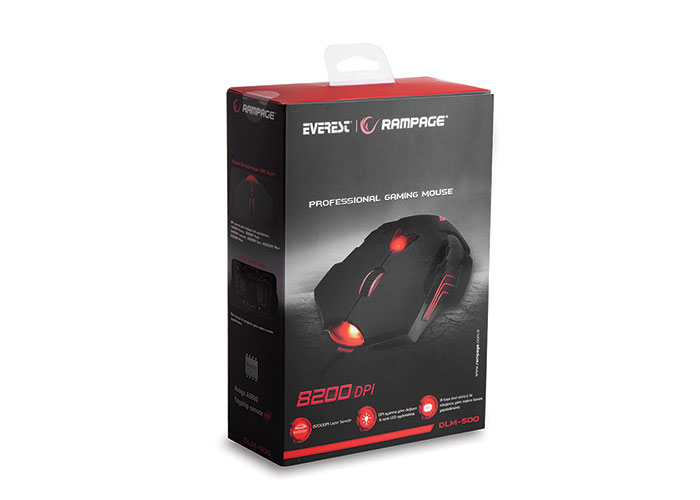 Everest Rampage DLM-500 Usb Black 8200Dpi Macro Gaming Mouse
http://www.oyungunlugu.net/everest-dlm-500-oyuncu-faresi-incelemesi.html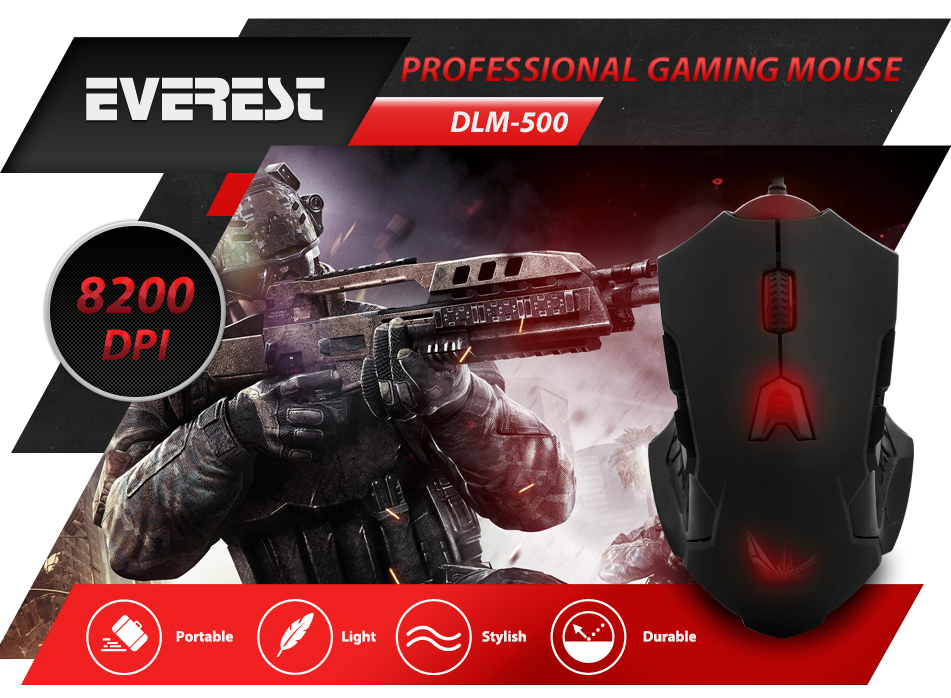 DLM-500 Powerful 8200 DPI Avago 9800 laser sensor is used. You can change the DPI options even while in the game. Each button in the DLM-500 is easily accessible in game shape is positioned in the smart ergonomic design. You can change the DPI option in the game. The internal memory can install 5-profile 8 programmable buttons in memory. DLM-500 smart comfortable design, each button is easily accessible in the game as located.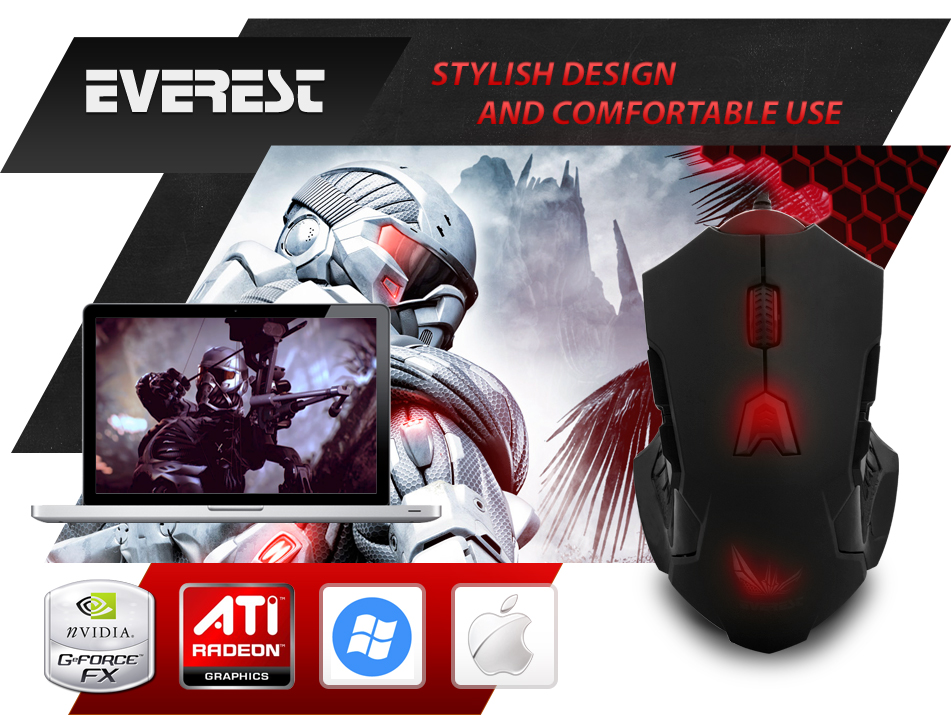 Rubber soft touch structure makes DLM-500 comfortable and durable.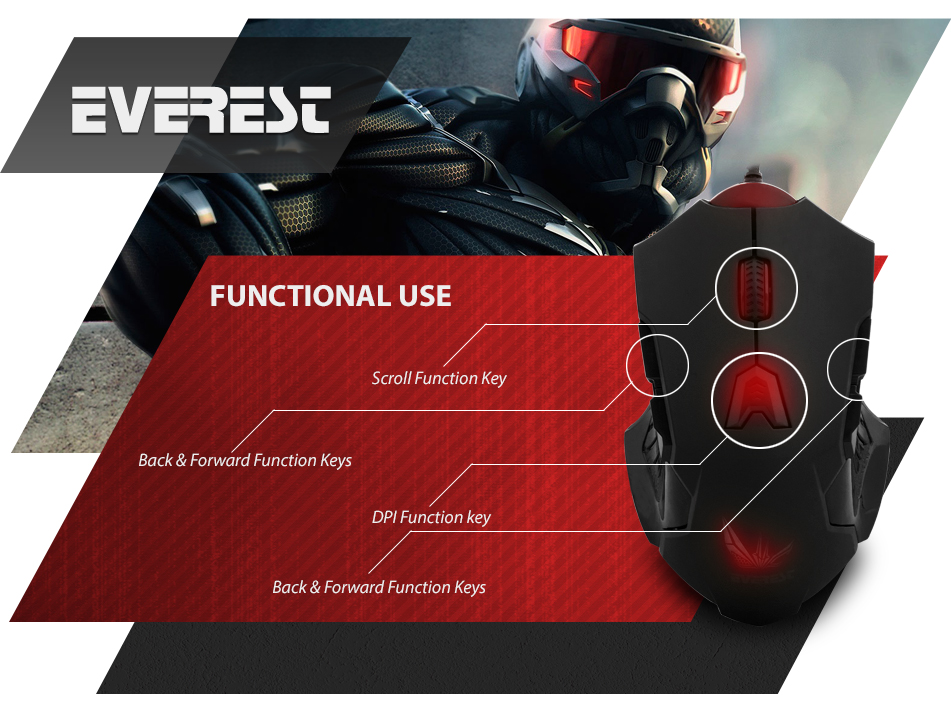 Normal key assignments outside, macros can be programmed as 5-profile orders and save the internal memory. You can use this saved profile from anywhere in the installing DLM-500 software.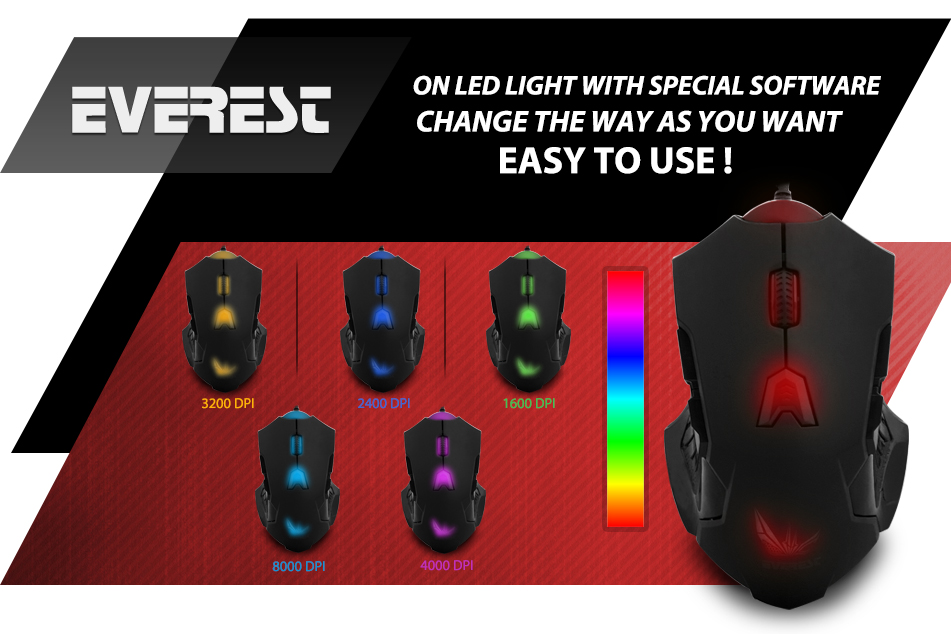 DLM-500 has the top and edges of LED lighting, the color of the lighting can set the software as you wish. You are able to understand more easily with the color change, DPI settings which you use in playing games.
DLM-500 with fast and excellent performance.
DLM-500 provides maximum performance and maximum conductivity through gold coated tips.
DLM-500 has its own software, you can assign the order of function of 10 keys on the mouse as your desires. you can create 5 macro profile through this software that suits you, You can always use the macro profile as you want.
Was the product as you expected?
SPECIFICATIONS
You can list all the technical specifications of this product! Is this your product?
| | |
| --- | --- |
| Brand | Everest Rampage |
| Model | DLM-500 |
| Connection Point | Usb |
| Color | Black |
| Type | 8200Dpi |
| Description | Macro Gaming Mouse |