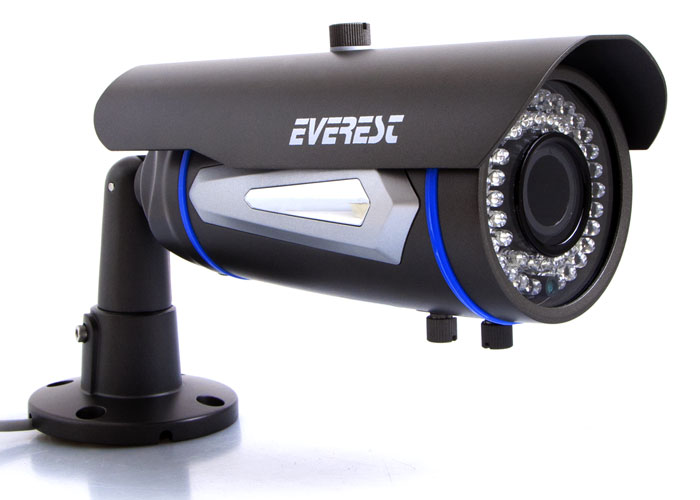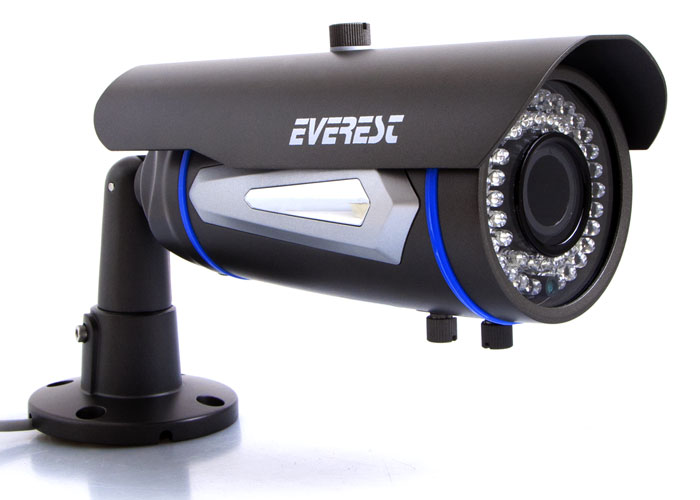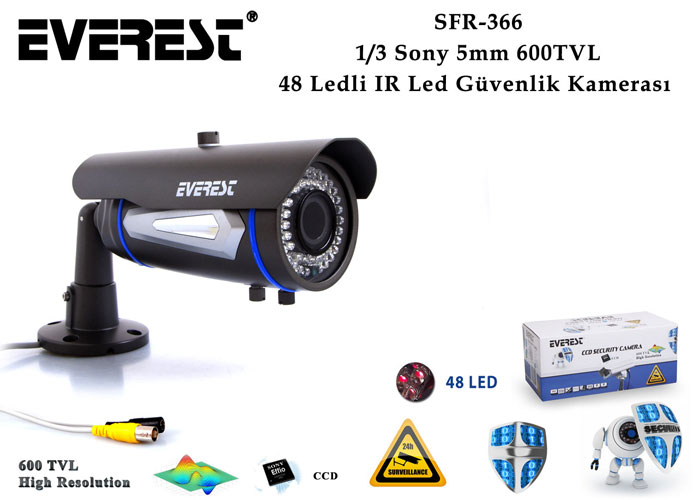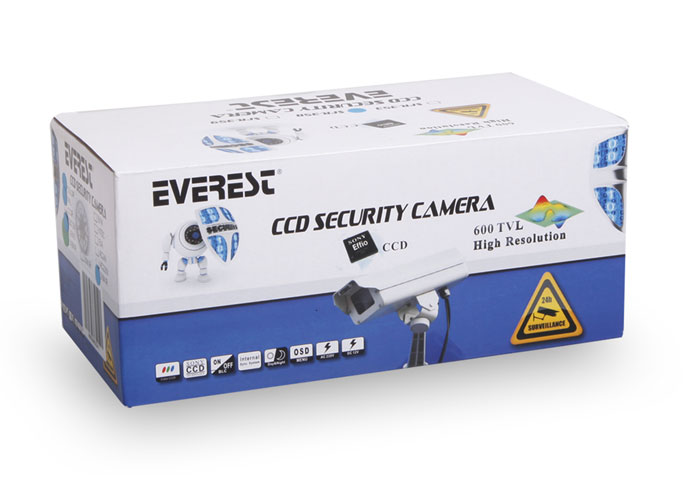 Everest SFR-366 1/3 Sony 2.8mm-12mm 600TVL 48 Led IR Led Security Camera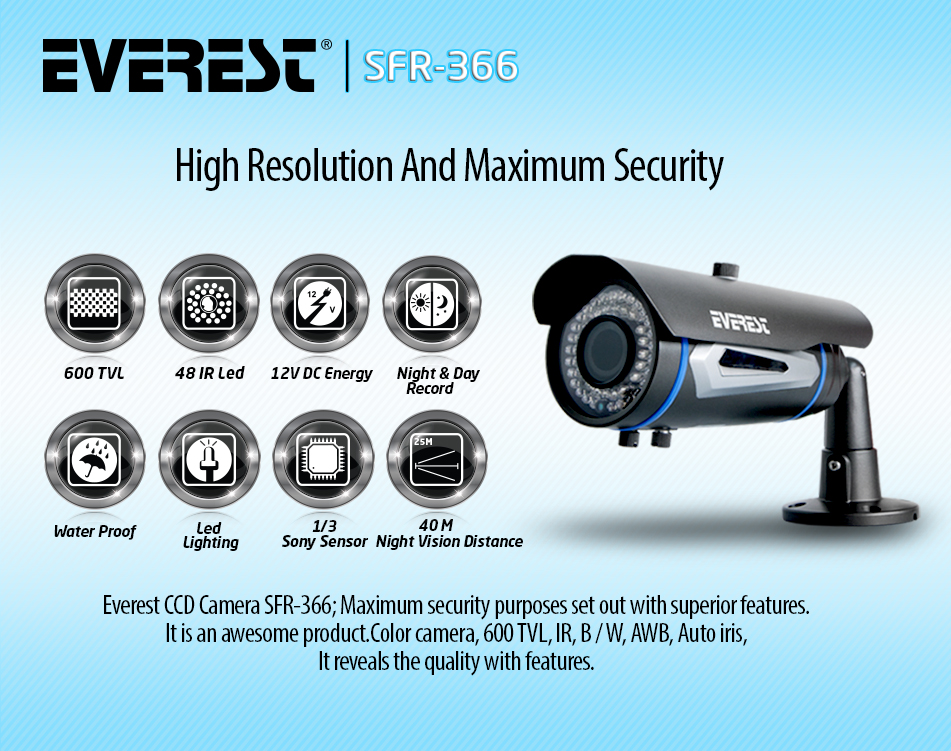 Everest CCD Camera SFR-366; Maximum security purposes set out with outstanding features is an awesome product. Color CCTV camera technology, the clear image from up to 35-40 meters distance, reveals the quality with features such as 600 TVL, IR, B / W, AWB, Auto login, Night and day in order to get clear images that have been SFR-366, 48 LED light is available. Even be able to get clear images at night as during the day. SFR-366 can apply to have your safety everywhere with the ergonomic and stylish design.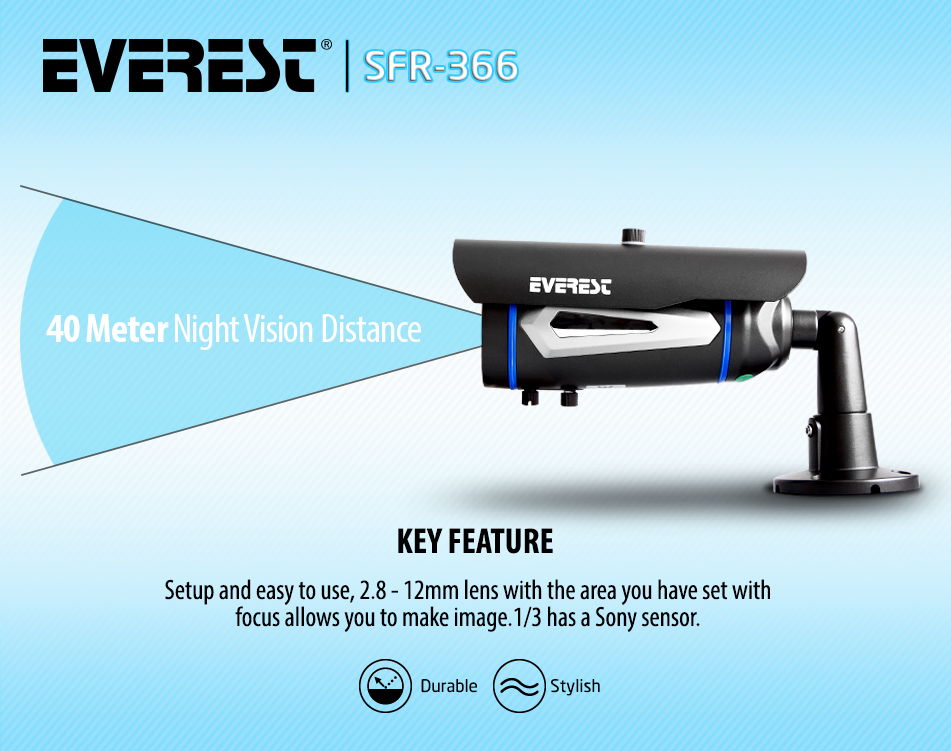 Everest CCD Camera; It provides maximum image quality up to 35-40 meters. 48, 5mm LED lights allows you to take clear images even at night.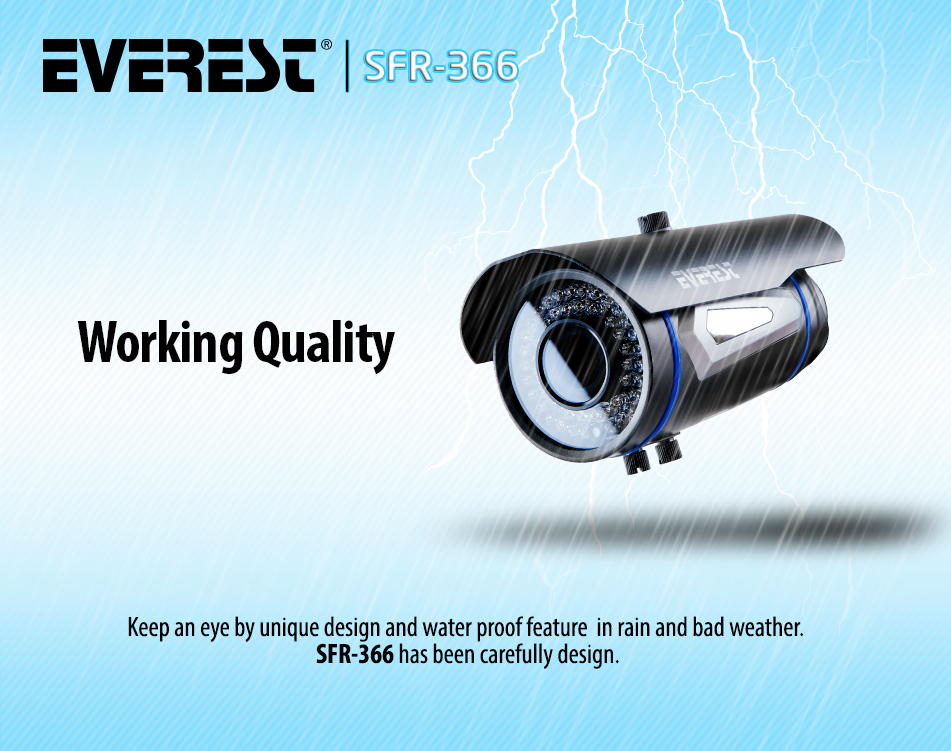 Everest CCD Camera; It is a unique camera that holding many features together. Colour recording system, up to 35-40 meters offers maximum image quality. Even in the night, it has the infrared technology and new generation of 48 LED lights for being able to capture a clear image like daylight. SFR-366 watch entrant to be your eyes.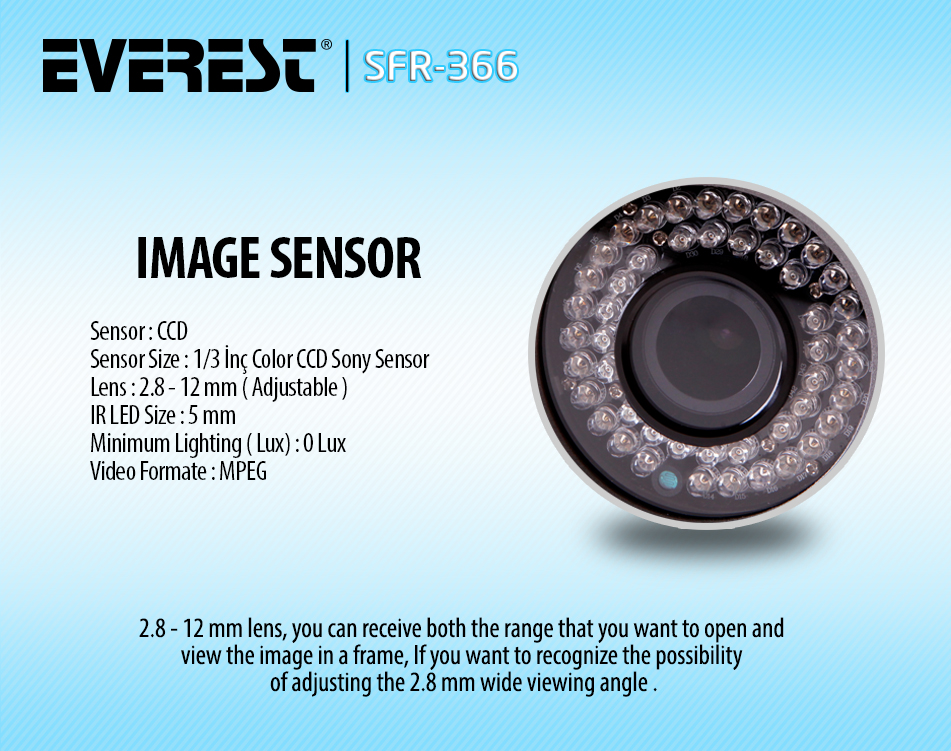 Everest CCD Camera SFR-366; With confidence in your home and your workplace. Your eyes get left behind.
Color Sony 1/3 ,600TVL,0 Lux Sony 639+4143.48pcsIR 5mm IR LED, 2.2.8-12mm fixed iris varifocal lens, IR: 40m. With cable management bracket.
Was the product as you expected?
SPECIFICATIONS
You can list all the technical specifications of this product! Is this your product?
| | |
| --- | --- |
| Brand | Everest |
| Model | SFR-366 |
| Sensor | 1/3 Sony |
| Feature | 600TVL |
| Description | Security Camera |
| Led | 48 Led |
| Lens | 2.8mm-12mm |
| Type | IR Led |