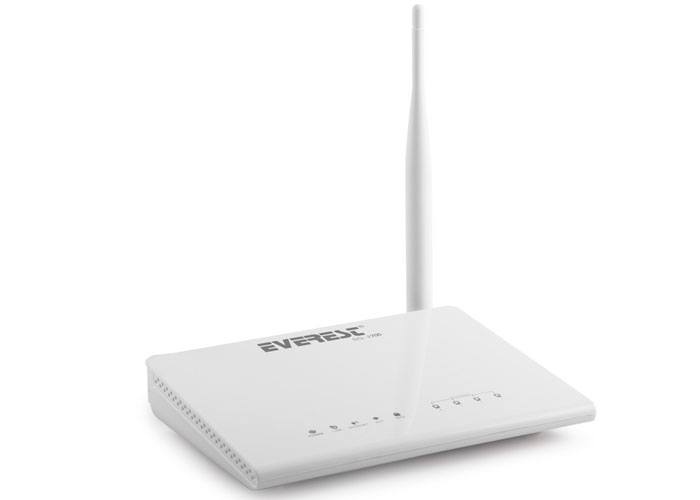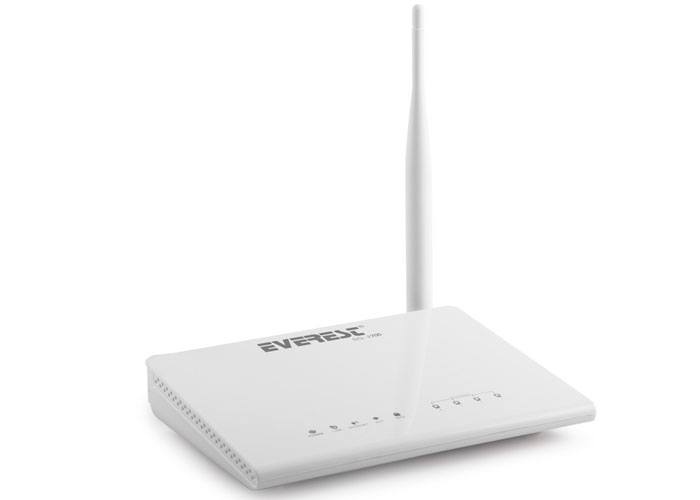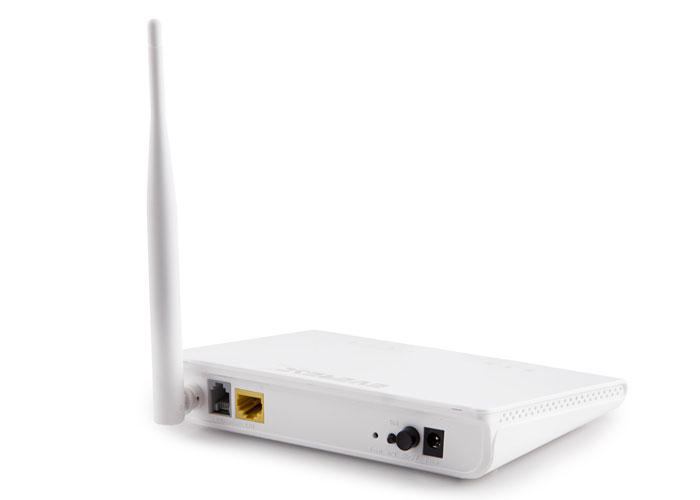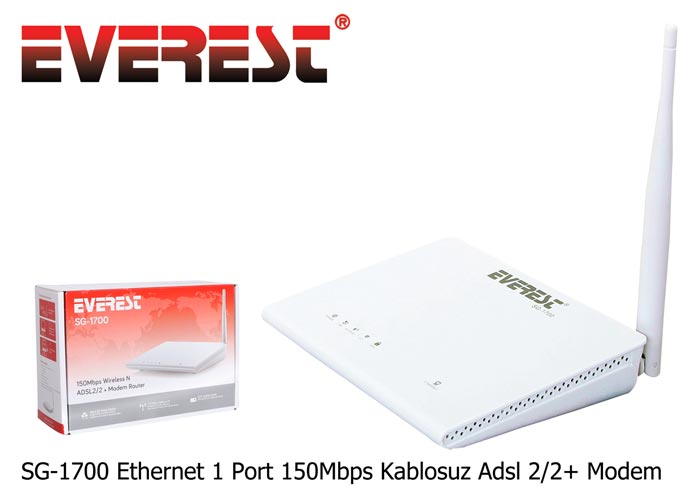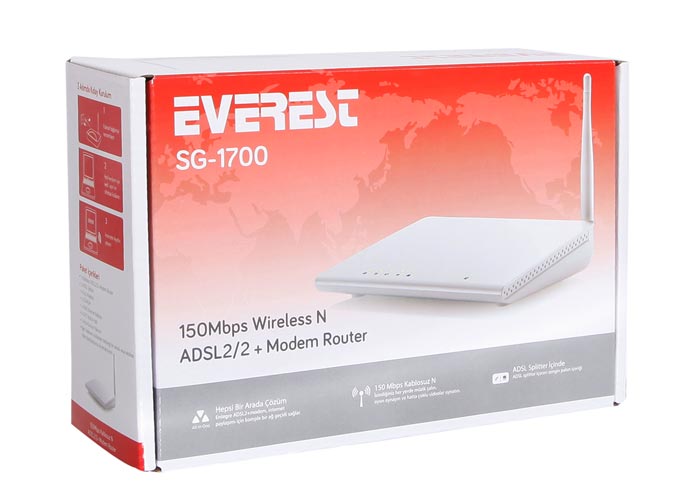 Everest SG-1700 Ethernet 1 Port 150Mbps Bridge Compatible Wireless Adsl 2/2+ Modem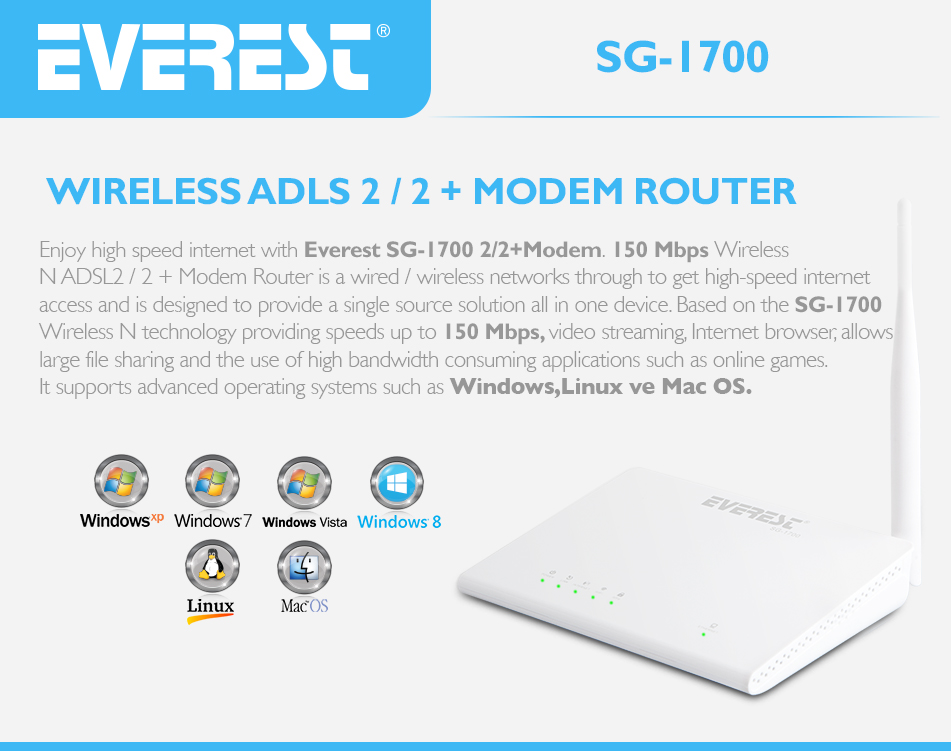 Everest SG-1700; Enjoy high-speed internet with Everest SG-1700 2/2+Modem. 150 Mbps Wireless N ADSL2 / 2 + Modem Router is a wired/wireless network through to get high-speed internet access and is designed to provide a single source solution all in one device. Based on the SG-1700 Wireless N technology providing speeds up to 150 Mbps, video streaming, Internet browser, allows large file sharing and the use of high bandwidth consuming applications such as online games. It supports advanced operating systems such as Windows, Linux and Mac OS.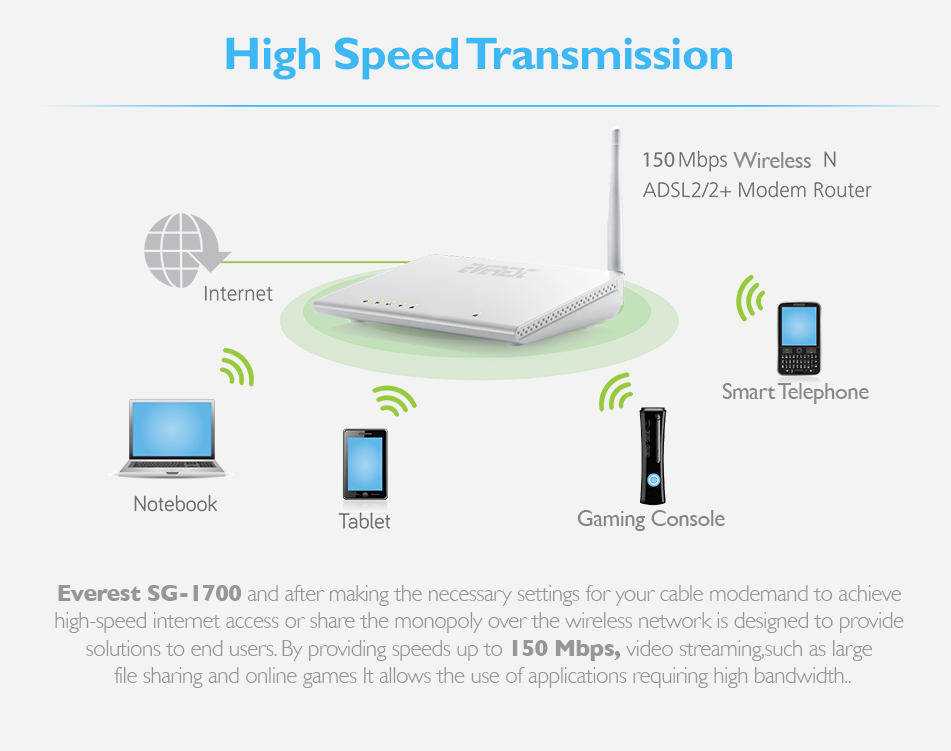 Everest SG-1700 and after making the necessary settings for your modem and to achieve high-speed internet access or share the monopoly over the wireless network is designed to provide solutions to end users. By providing speeds up to 150 Mbps, video streaming and large file sharing and online games. It allows the use of applications requiring high bandwidth..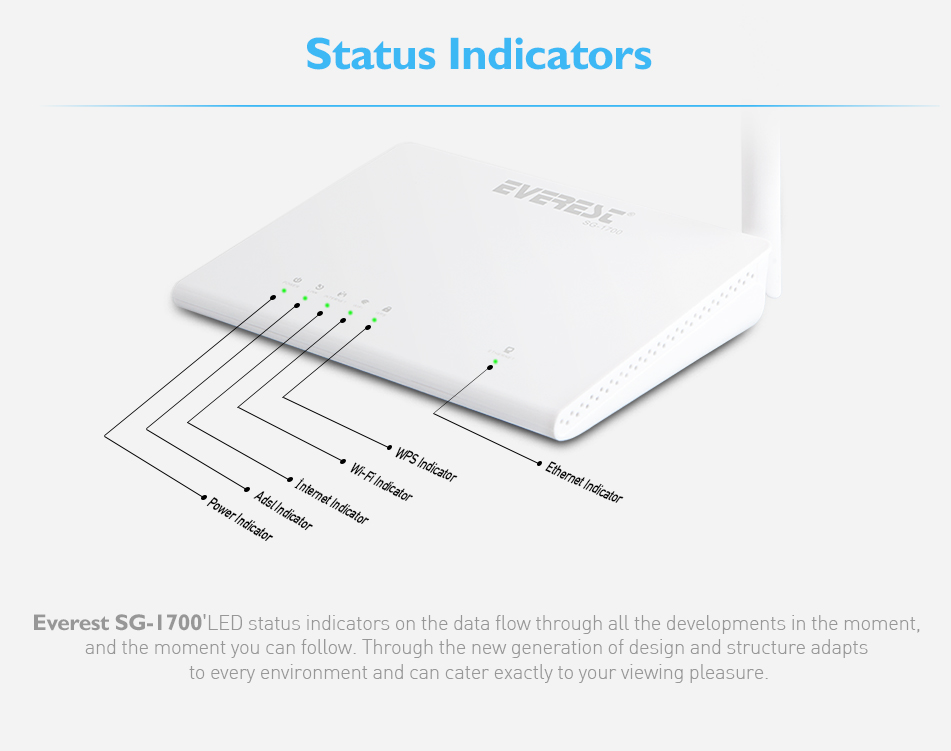 Everest SG-1700'LED status indicators on the data flow through all the developments in the moment, and the moment you can follow. Through the new generation of design and structure adapts to every environment and can cater exactly to your viewing pleasure.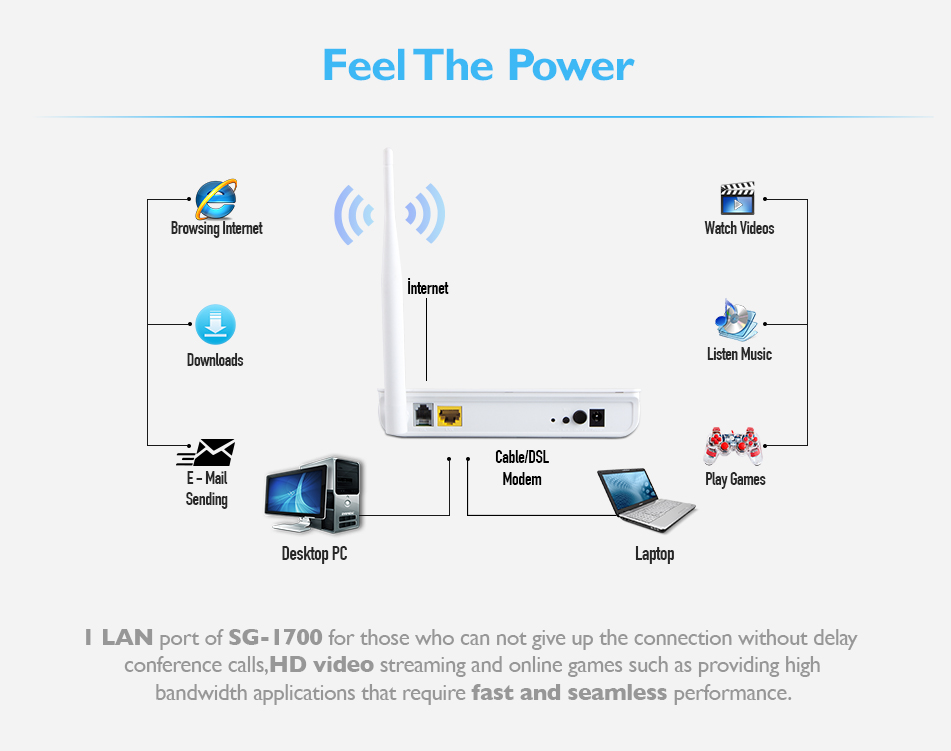 1 LAN port of SG-1700 for those who can not give up the connection without delay conference calls, HD video streaming and online games such as providing high bandwidth applications that require fast and seamless performance.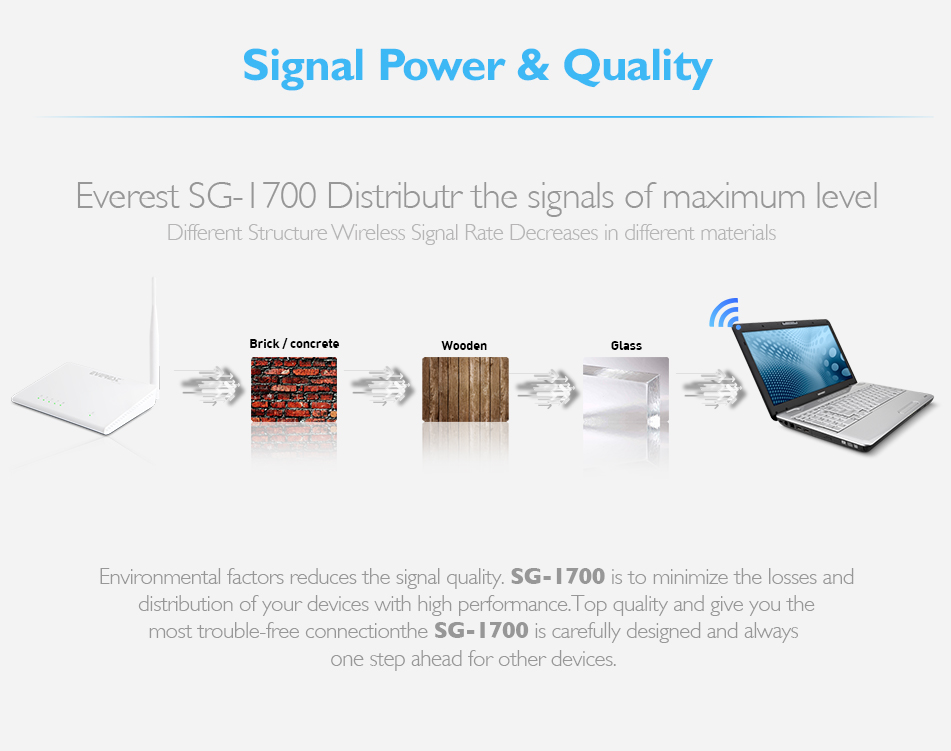 Everest SG-1700 ; Environmental factors reduces the signal quality. SG-1700 is to minimize the losses and distribution of your devices with high performance.Top quality and give you the most trouble-free connectionthe SG-1700 is carefully designed and always one step ahead for other devices.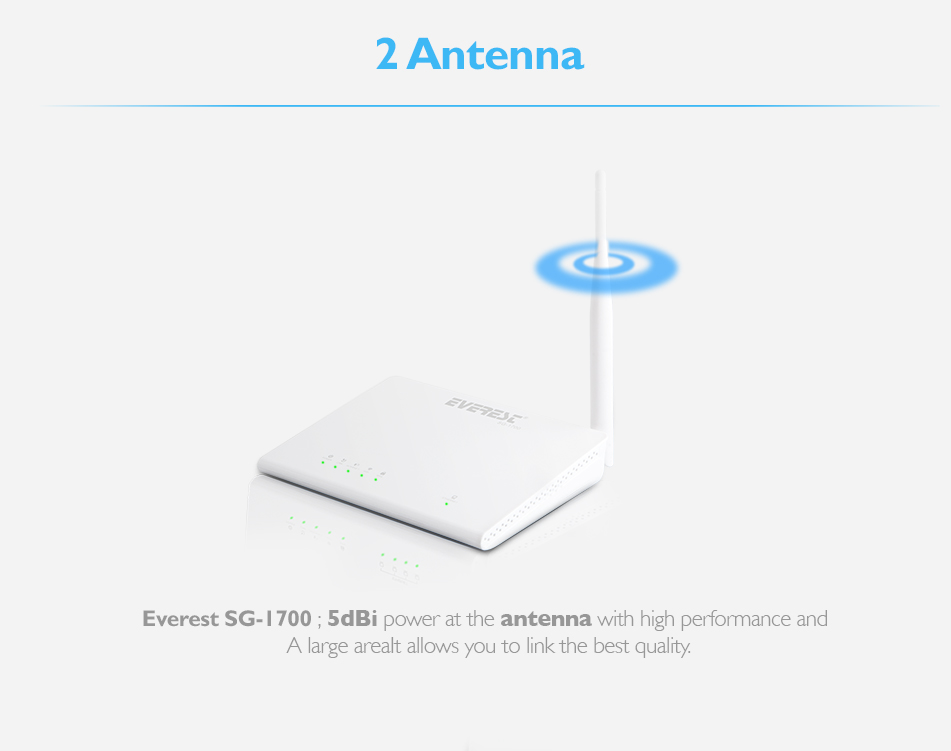 Everest SG-1700 ; 5dBi power at the antenna with high performance and A large areaIt allows you to link the best quality.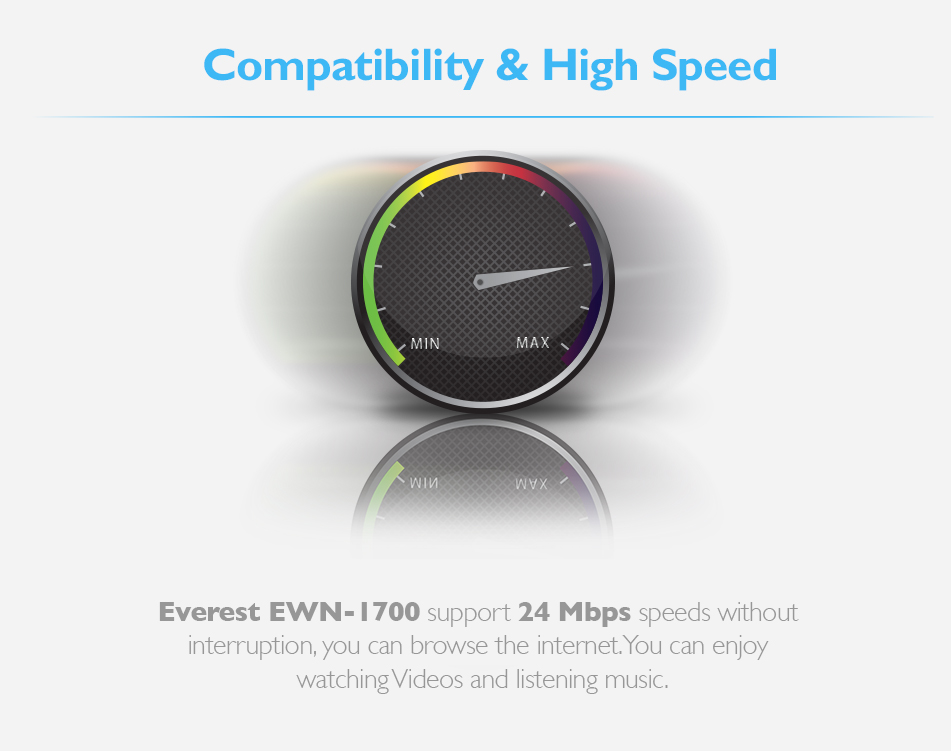 Everest EWN-1700 support 24 Mbps speeds without interruption, you can browse the internet.You can enjoy watching Videos and listening music.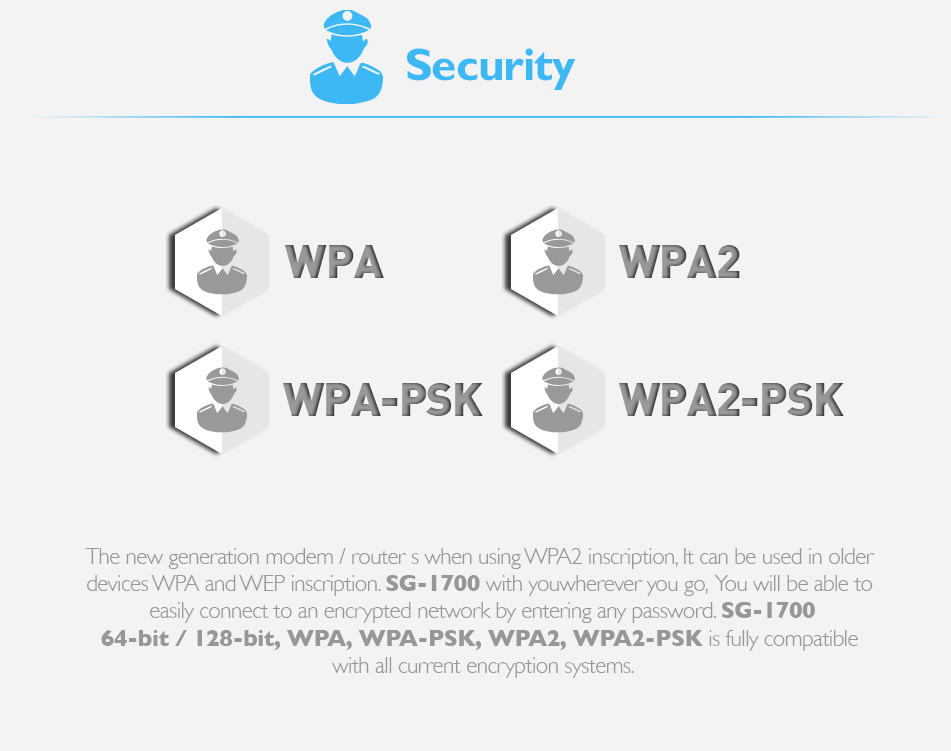 The new generation modem / router s when using WPA2 inscription, It can be used in older devices WPA and WEP inscription.
Everest SG-1700
with youwherever you go, You will be able to easily connect to an encrypted network by entering any password.
SG-1700 64-bit / 128-bit, WPA, WPA-PSK, WPA2, WPA2-PSK
is fully compatible with all current encryption systems.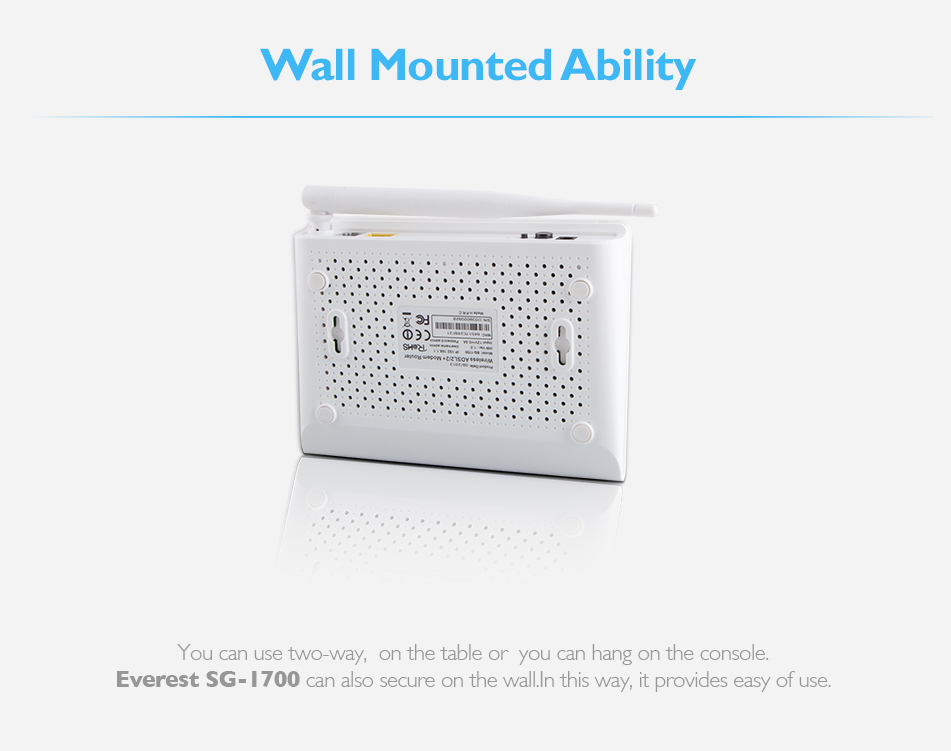 You can use two-way, on the table or you can hang on the console.
Everest SG-1700
can also secure on the wall.In this way, it provides easy of use.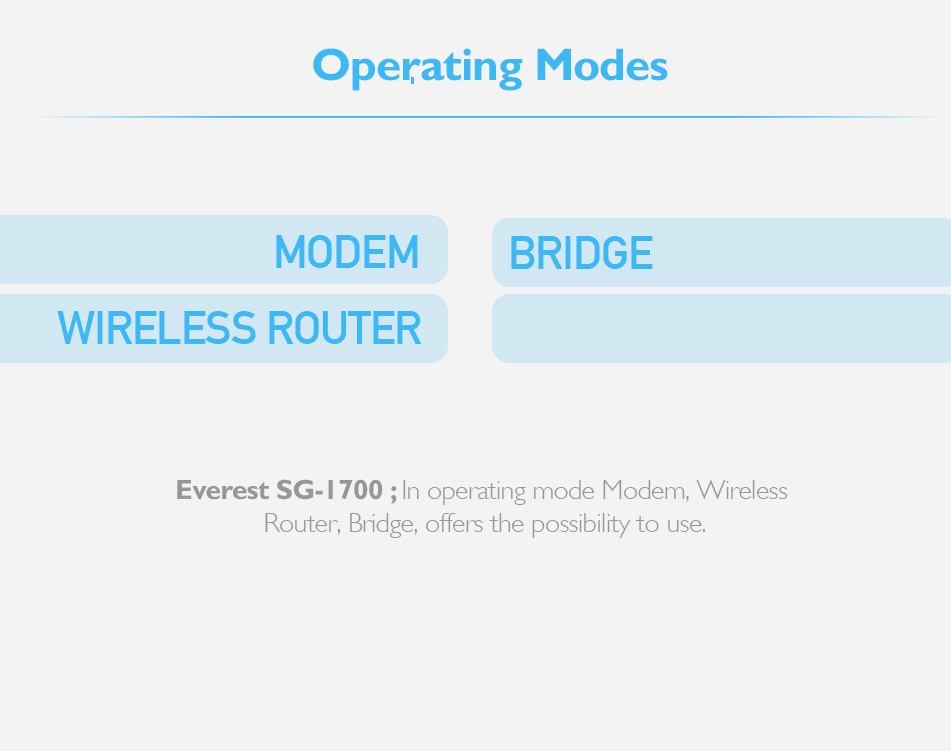 Everest SG-1700 ; In operating mode Modem, Wireless Router, Bridge, offers the possibility to use.
Was the product as you expected?
SPECIFICATIONS
You can list all the technical specifications of this product! Is this your product?
| | |
| --- | --- |
| Brand | Everest |
| Model | SG-1700 |
| Connection type | Ethernet |
| Number of Ports | 1 Port 150Mbps |
| Description | Wireless Adsl 2/2+ Modem |
| Compatible | Bridge Compatible |