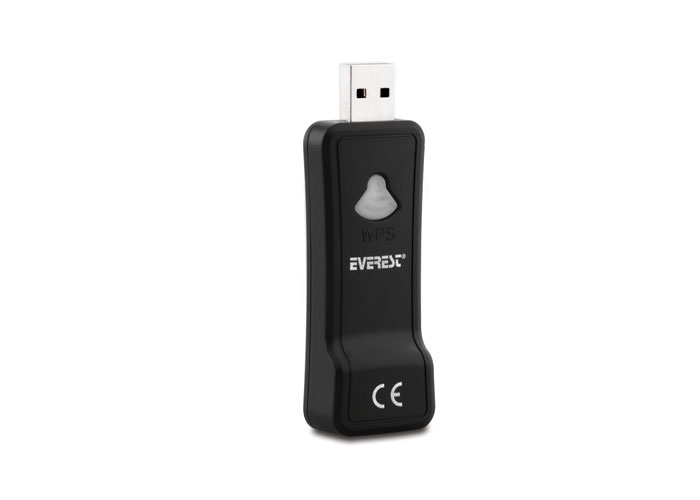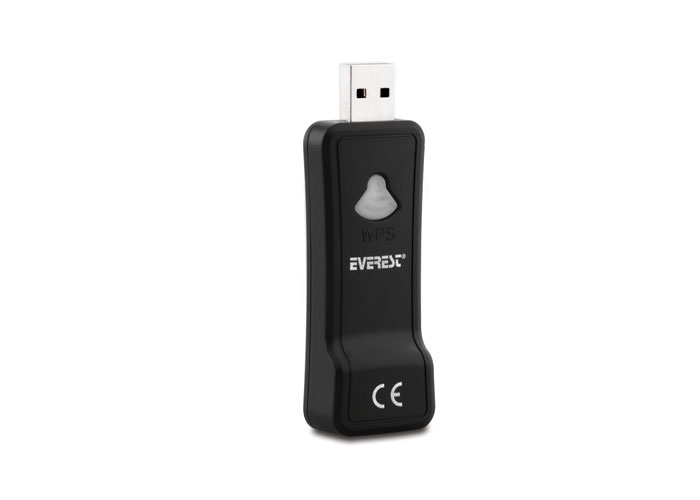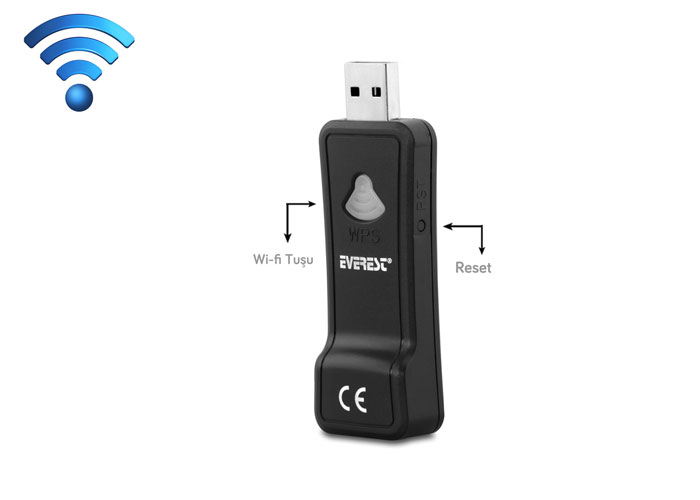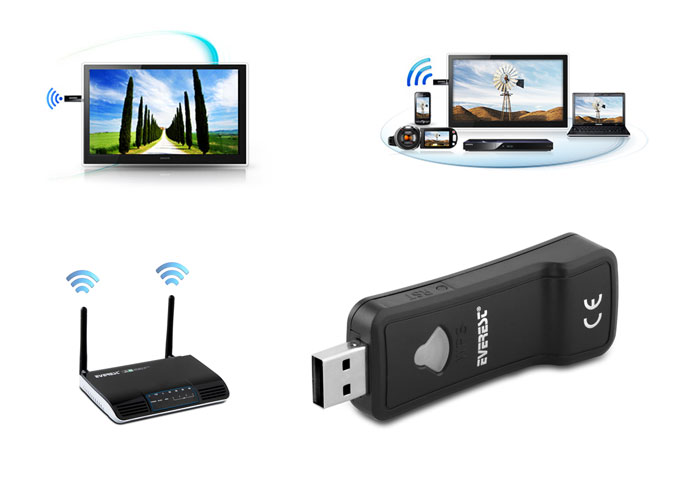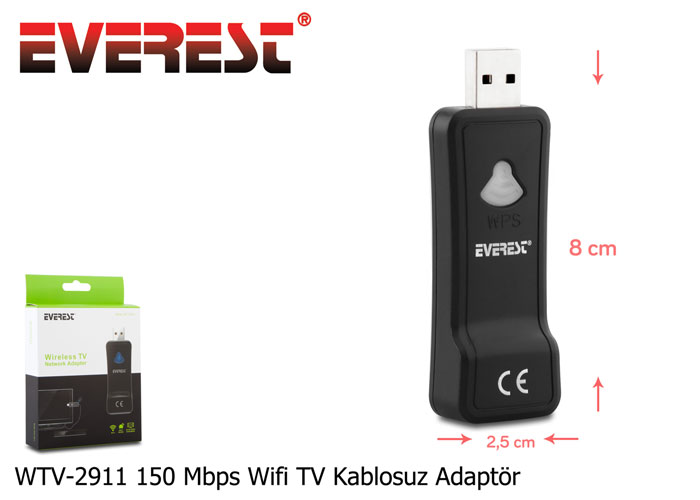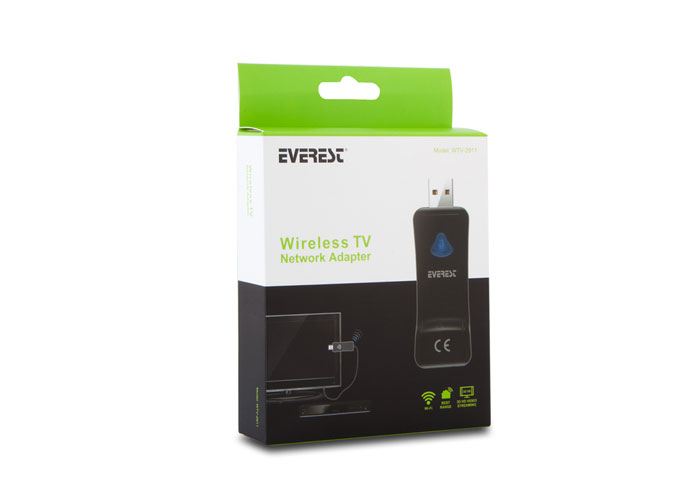 Everest WTV-2911 150 Mbps Wifi TV Wireless Adaptor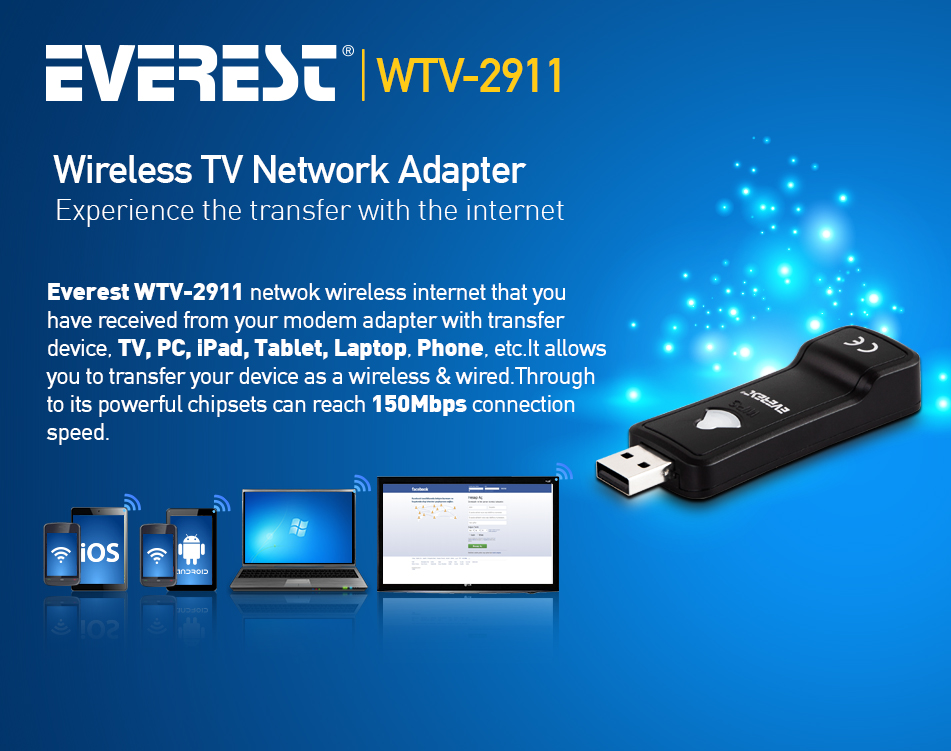 Everest WTV-2911 network wireless internet that you have received from your modem adapter with a transfer device, TV, PC, iPad, Tablet, Laptop, Phone, etc.It allows you to transfer your device as a wireless & wired. Through to its powerful chipsets can reach 150Mbps connection speed.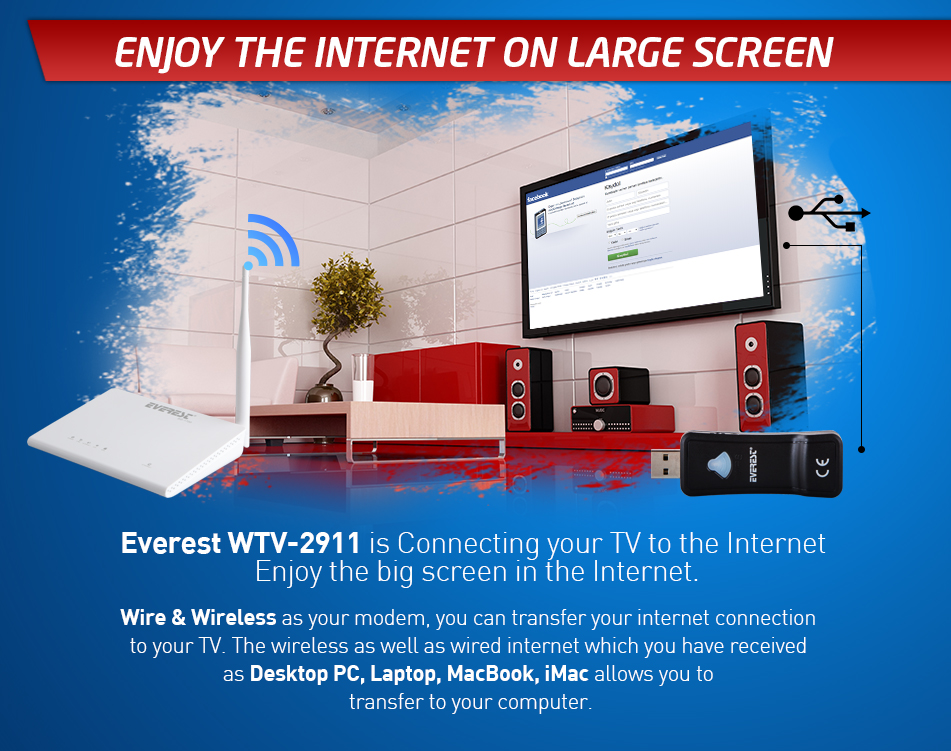 Wire & Wireless as your modem, you can transfer your internet connection to your TV. The wireless as well as wired internet which you have received as Desktop PC, Laptop, MacBook, iMac allows you to transfer to your computer.
iMac, Mackbook, MacAir, 10.7 and above it is compatible with all versions.
Everest WTV-2911 Easily portable Through to its handy size. You can take the Everest WTV-2911, Meticulously Designed to easily move it wherever you want. Convenient design with minimum dimensions that fit into your hand.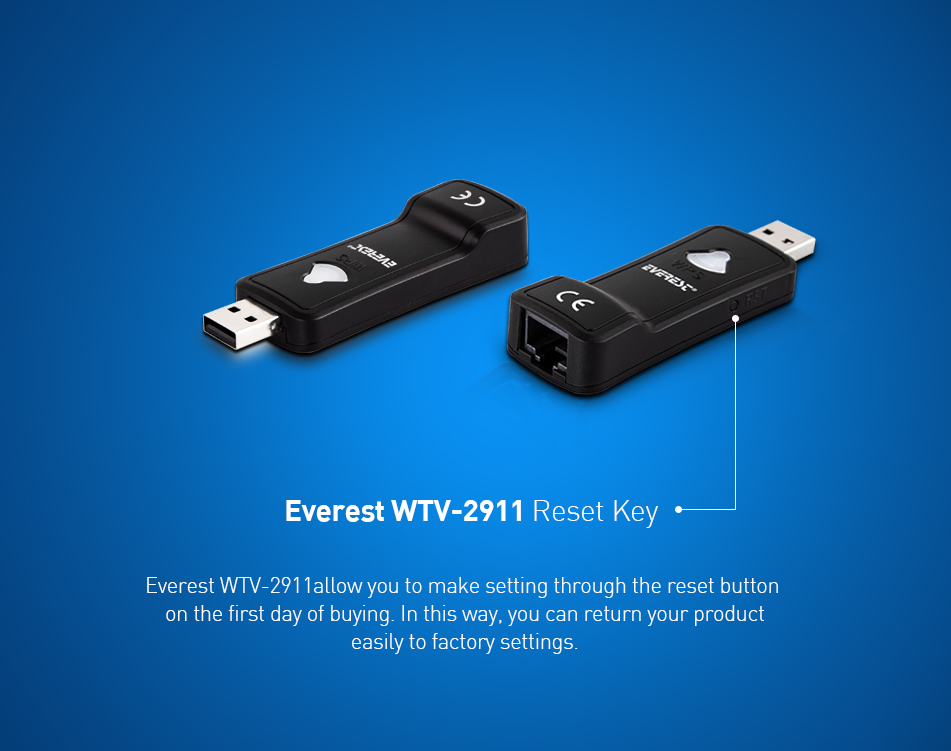 Everest WTV-2911 allow you to make setting through the reset button on the first day of buying. In this way, you can return your product easily to factory settings.
Was the product as you expected?
SPECIFICATIONS
You can list all the technical specifications of this product! Is this your product?
| | |
| --- | --- |
| Brand | Everest |
| Model | WTV-2911 |
| Speed | 150 Mbps |
| Interface | Wifi TV |
| Description | Wireless adaptor |