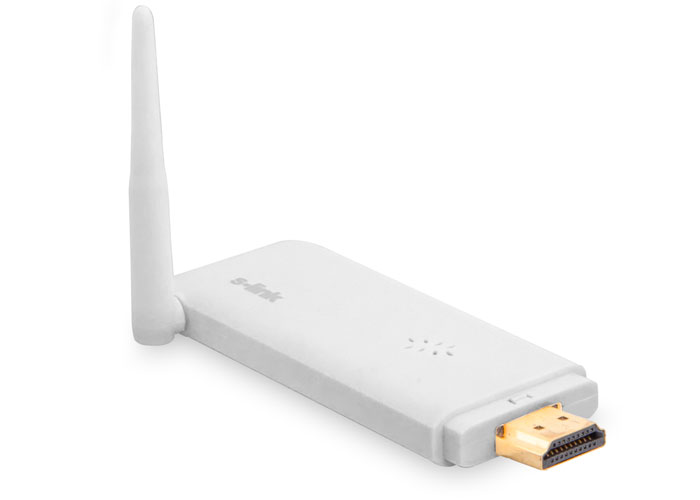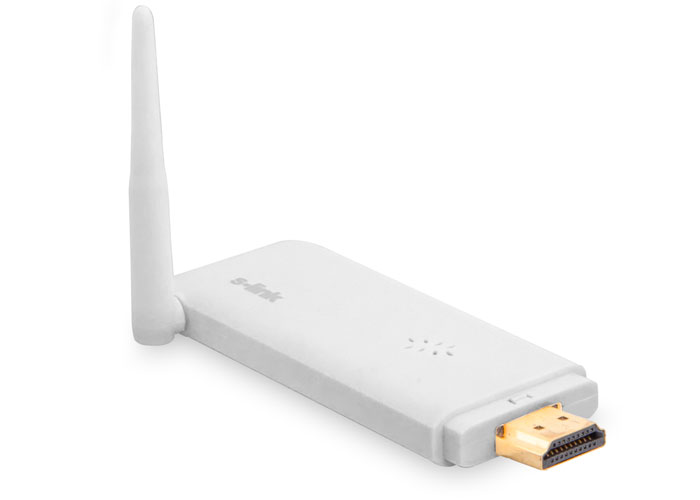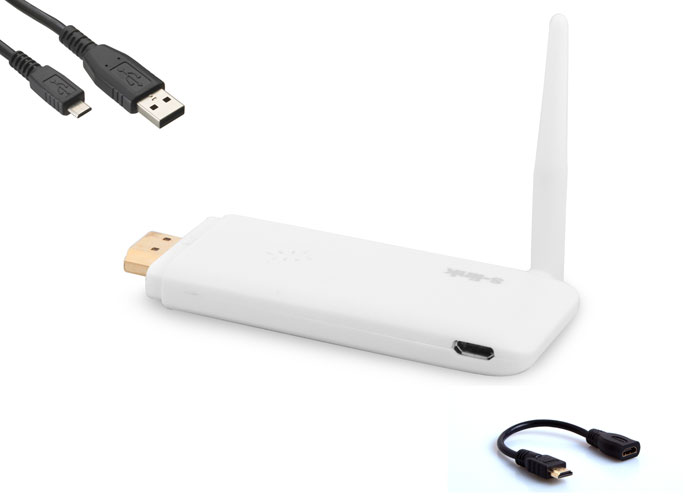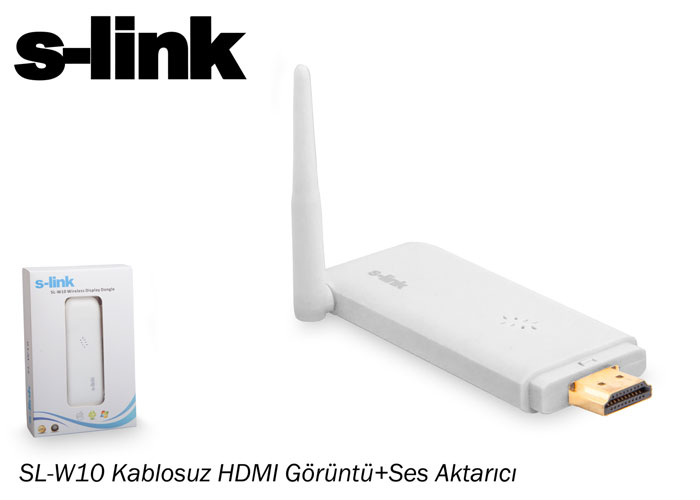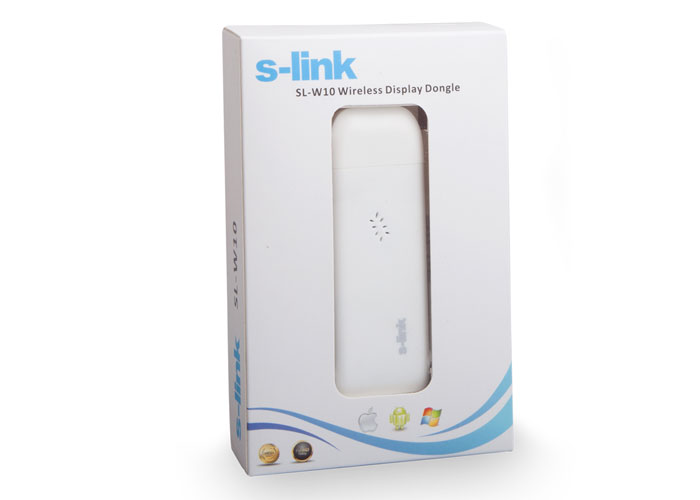 S-link SL-W10 Kablosuz HDMI White Image + Sound Transmissive
You can transfer images such as video, pictures, games, documents from your PC, Ipad, Tablet, Laptop and Phone to your TV and PROJECTION via WIRELESS With the S-link SL-W10 wireless image transmission device,
with its ergonomic and compact structure, you can carry it wherever you want.
You can see directly on your TV screen that you see on your tablet with the EZ Mirror feature. You can play your games by transferring them to TV. Enjoy turning your apps on the big screen by transferring all the Android apps to your TV.Everest SL-W10; Compatible with IOS, Android, Windows and Mac operating systems.
Enjoy playing games on your phone and iPad on the big screen.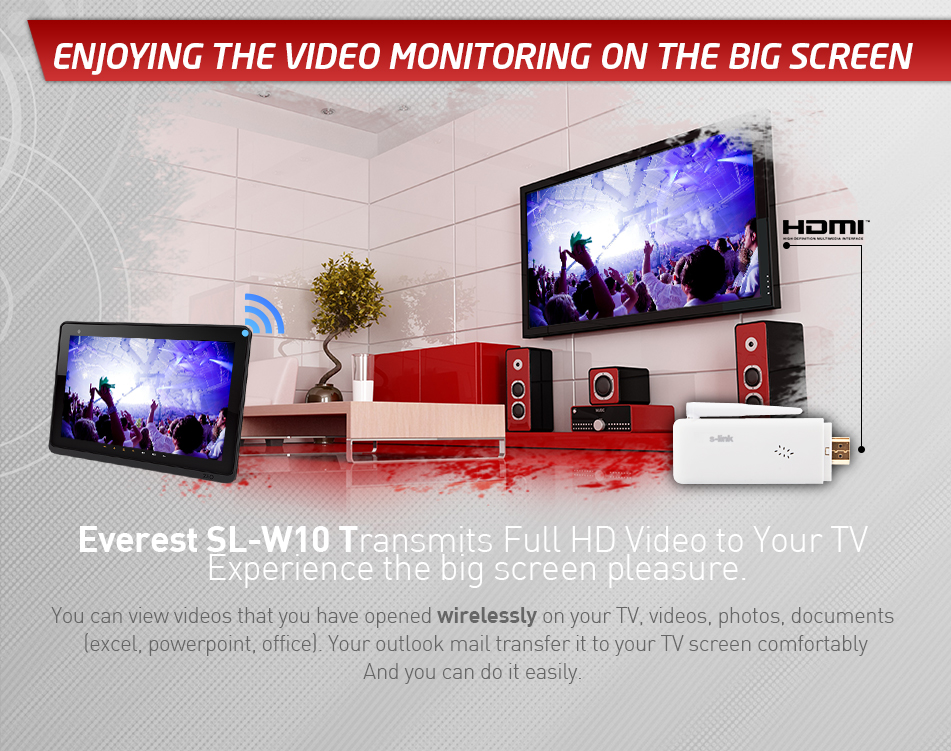 Watch movies on your phone, Tablet, PC and Macbook on 1080p FULL HD on the big screen. It's time to get rid of the little screens. It's time to consider the possibilities in your hand!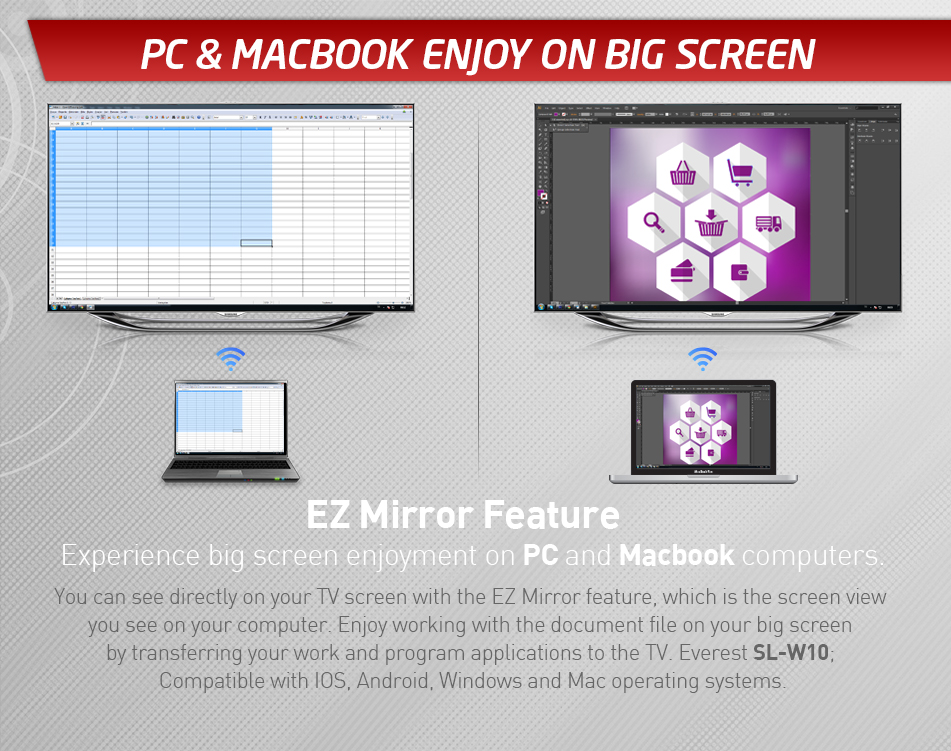 It allows you to work comfortably on the big screen by reflecting the work of documents on your computer to your TV through the EZ Mirror feature. Get rid of your phone's small screen while surfing on social media. Experience the splendour of the big screen with the SL-W10.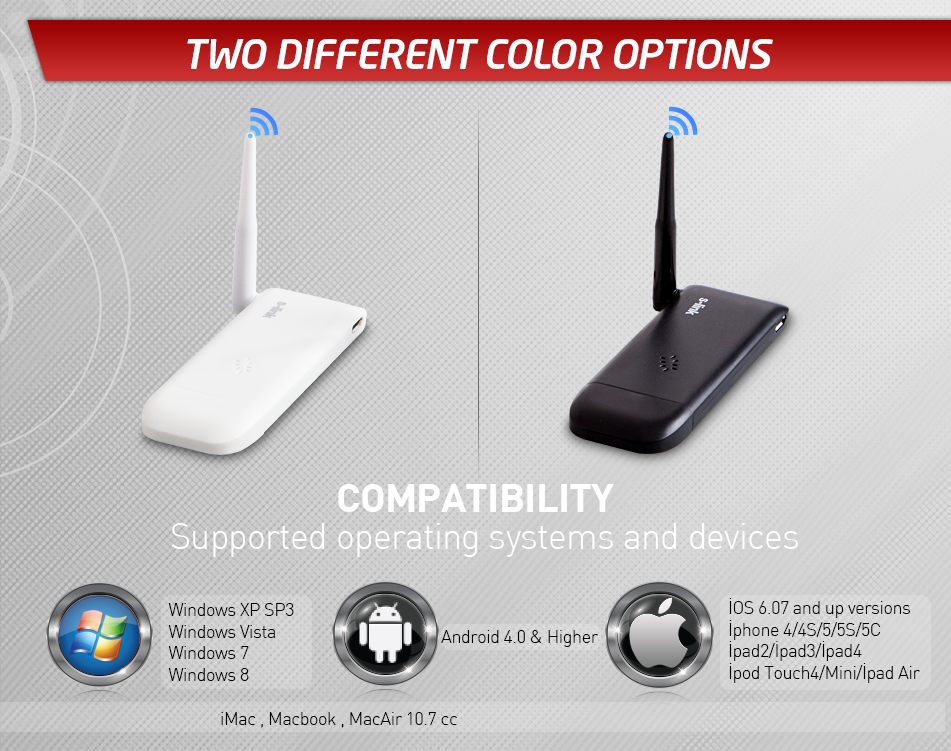 Always one step ahead through to its compatibility with many operating systems and devices.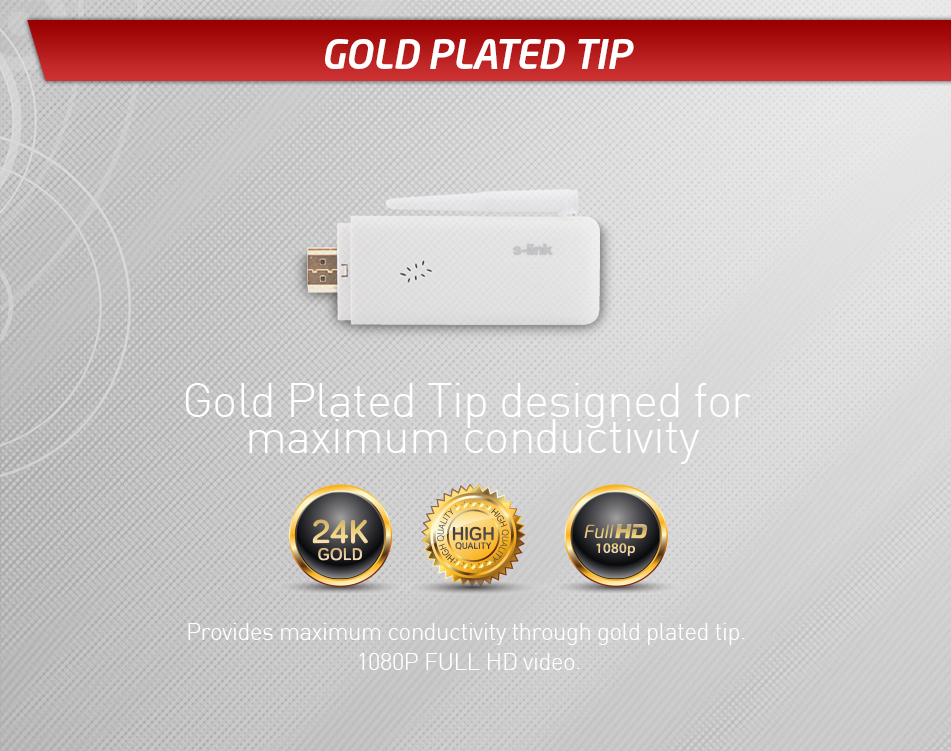 The HDMI input part is gold-plated for maximum conductivity. You can watch videos in perfect quality with 1080P FULL HD video transfer.
Was the product as you expected?
SPECIFICATIONS
You can list all the technical specifications of this product! Is this your product?
| | |
| --- | --- |
| Brand | S-link |
| Model | SL-W10 |
| Functions | Wireless HDMI White |
| Descripiton | Video+Audio Transmissive |