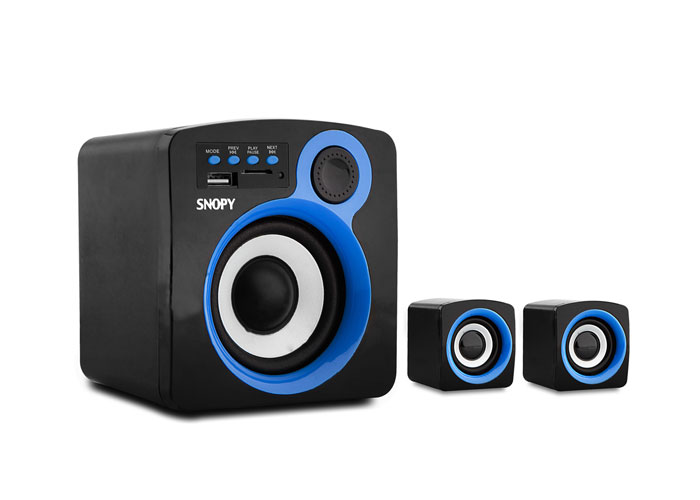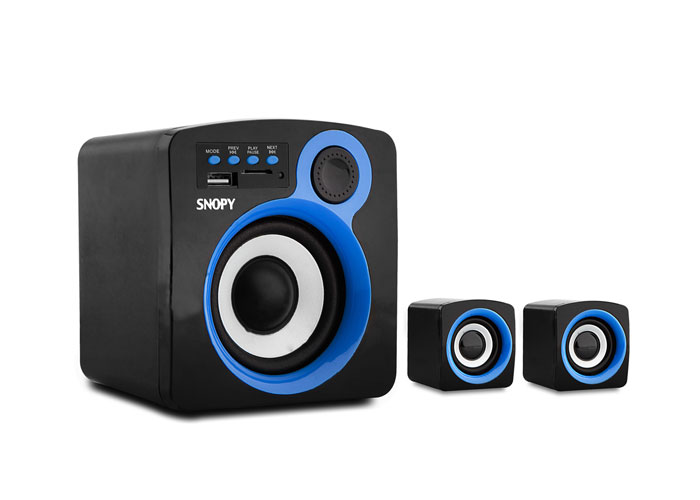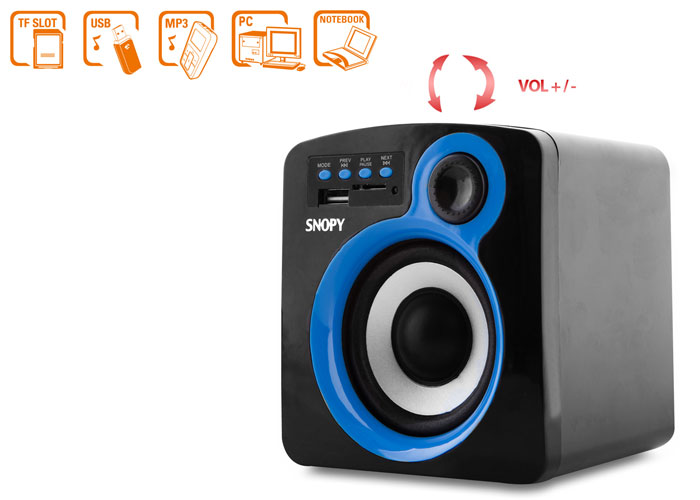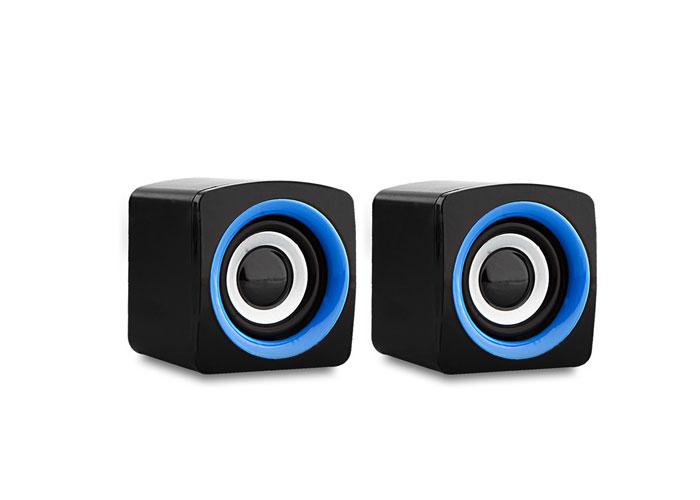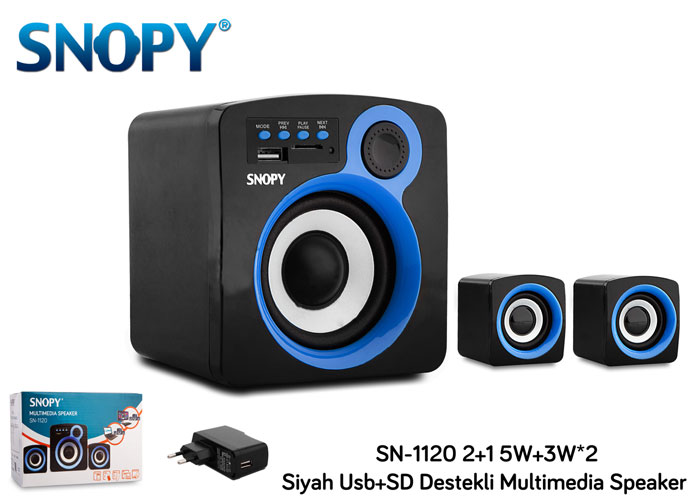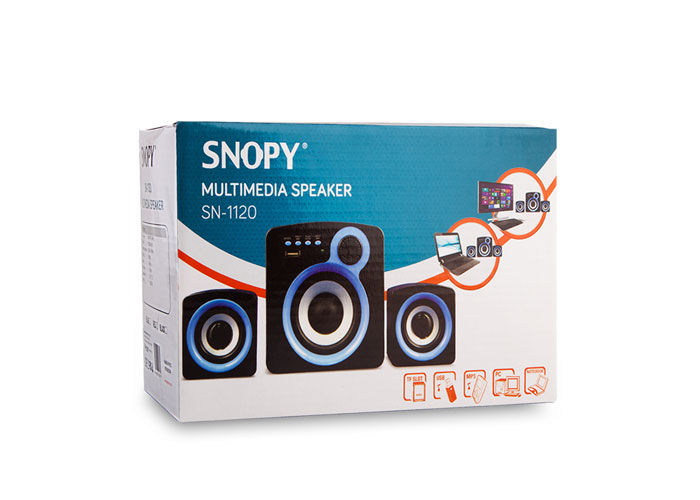 Snopy SN-1120 2+1 5W+3W*2 Black Usb+SD Supported Multimedia Speaker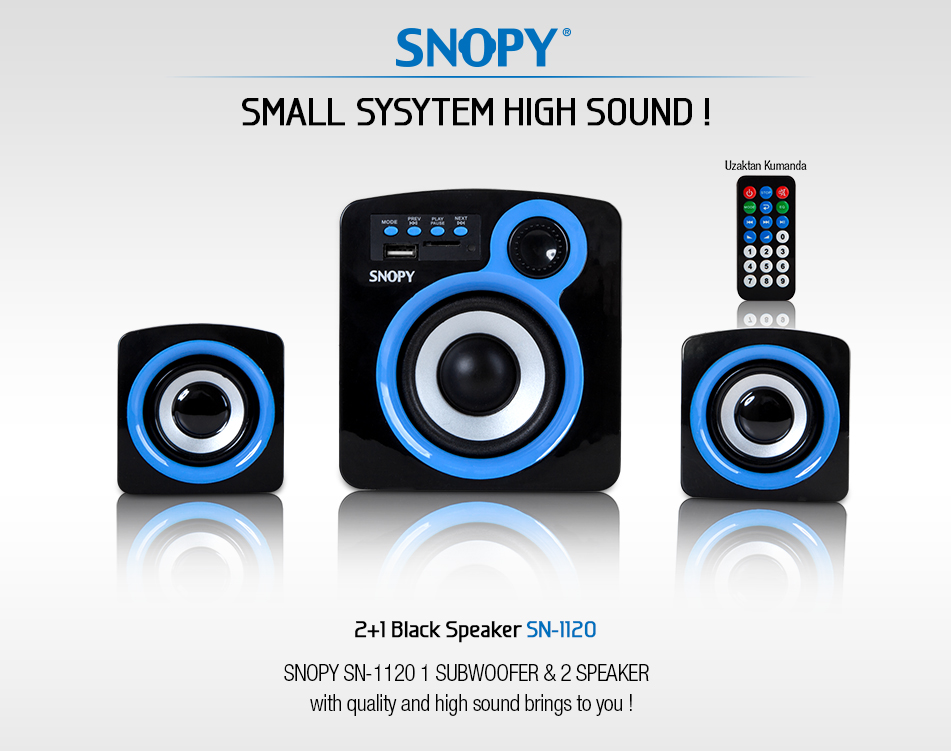 Snopy SN-1120 2+1 Black Speaker; High quality sounds with 1x10watt and 2x3watt speaker. SN-1120 Carefully designed and durable structure, It has a sleek design and is one of the best speakers for your device. With FM feature allows you to easily listen to radio channels! It is an eye-catching product with quality materials and stylish design.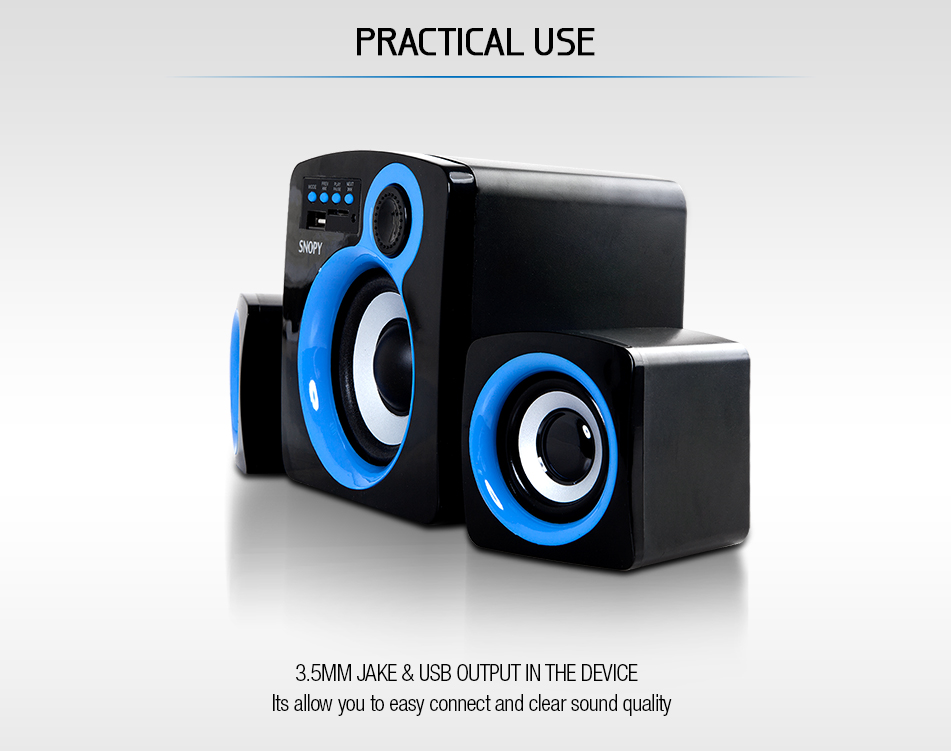 Snopy SN-1120 2+1 Black Speaker; Connect all your devices with quality and comfort through 3.5MM Jack output and it allows you to clean sound. SN-1120 Laptop, Desktop adapter with your computer running mp3 players, smartphones, tablets and so on. You can use seamlessly across all your devices that are suitable outputs. Speakers have been pleasant to view products with stylish blue strips design on your desk, in the home, and places like that you never use, the product does not disturb the visual integrity.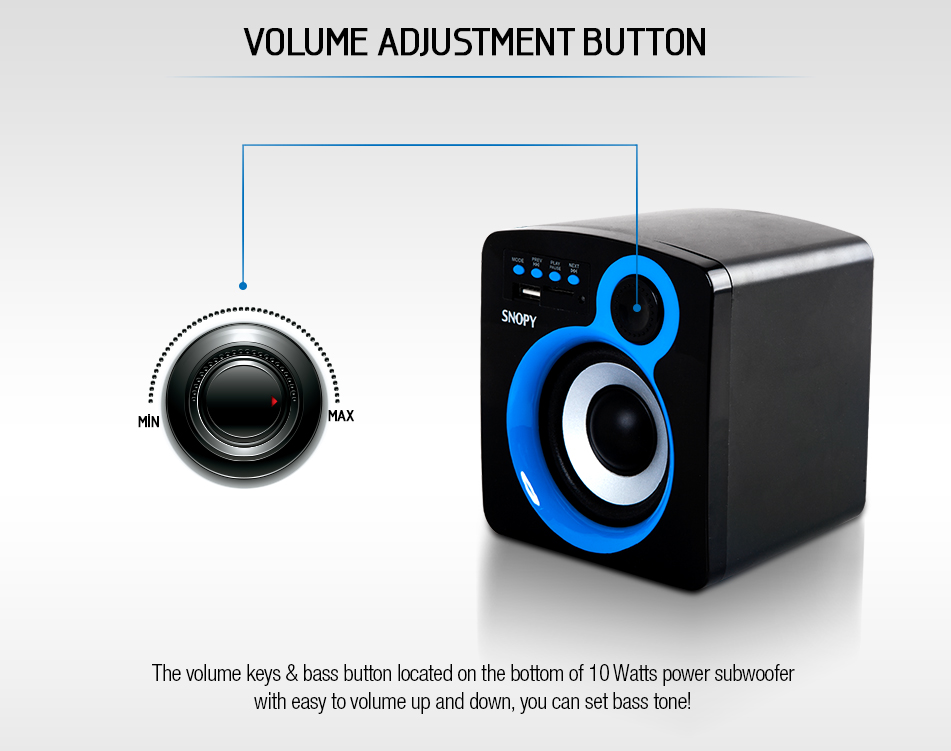 Snopy SN-1120 2+1 Black Speaker; You can perform your procedure as you desire with adjustment key locating on the front surface of 10Watt power subwoofer.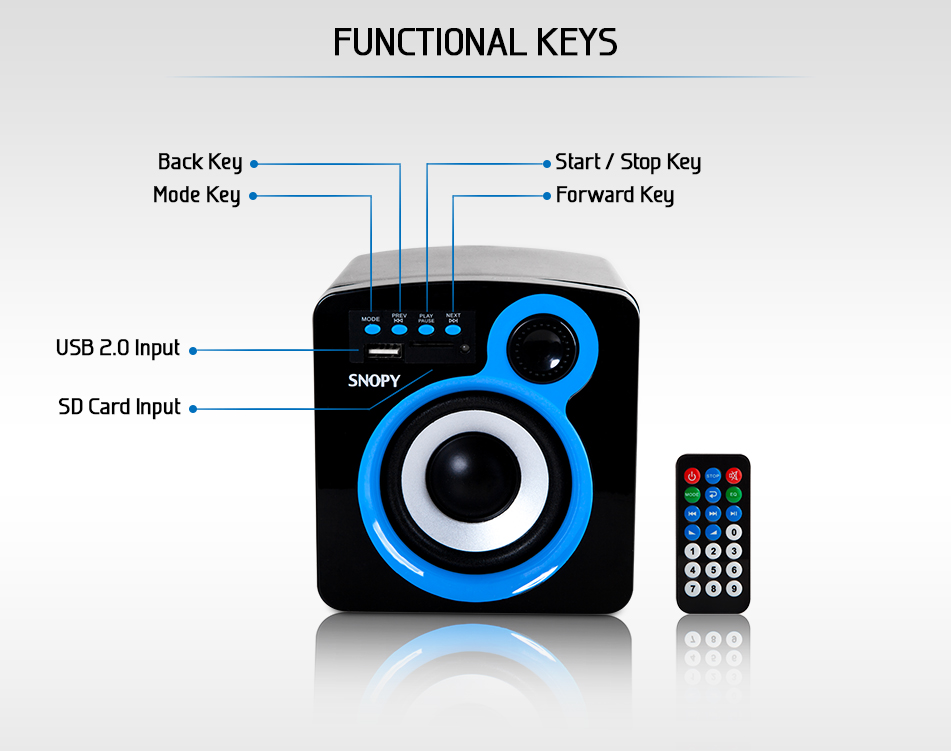 Snopy SN-1120 2+1 Black Speaker; You can easily forward, start, stop and back the listening music through functional keys which are located on the remote control. You can listen to music with mode key by installing flash disk and SD card and easily connect your device by the connecting aux.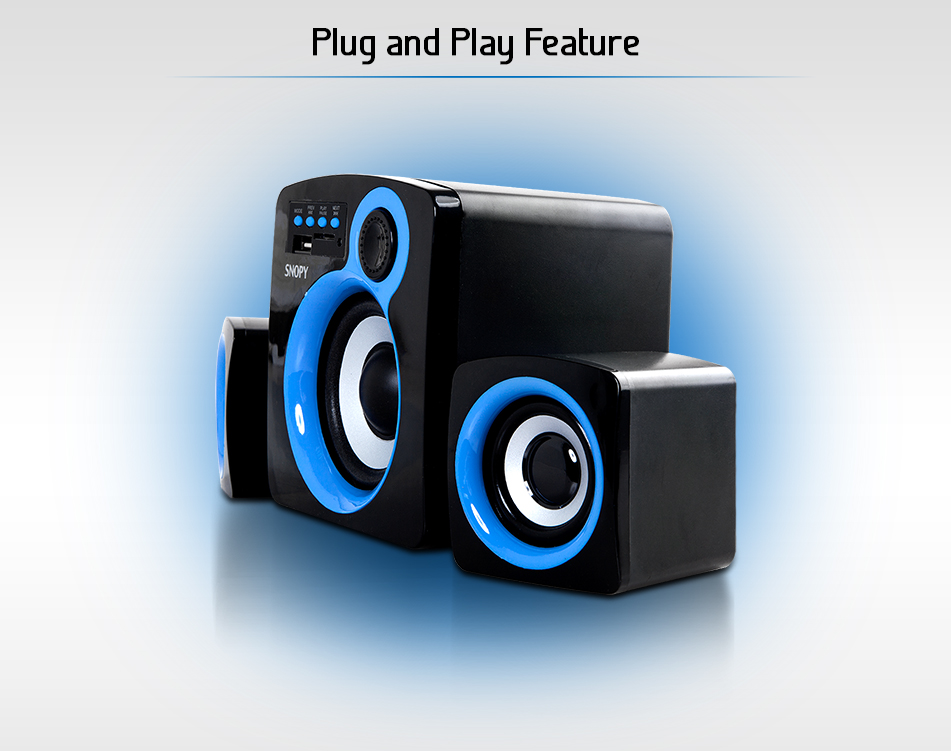 Snopy SN-1120 2+1 Black Speaker; You can use easily by connect to your device through to its plug and play feature without installation.
Was the product as you expected?
SPECIFICATIONS
You can list all the technical specifications of this product! Is this your product?
| | |
| --- | --- |
| Brand | Snopy |
| Model | SN-1120 |
| Number of Channels | 2+1 |
| RMS | 5W+3W*2 |
| Color | Black |
| Functions | Usb+SD Supported Multimedia |
| Description | Speaker |