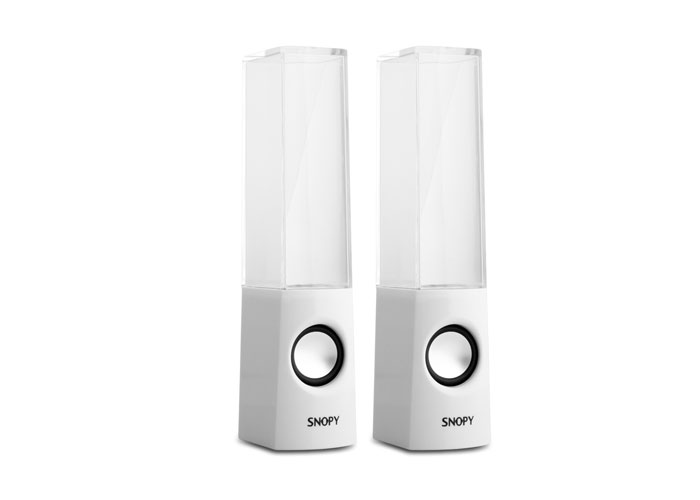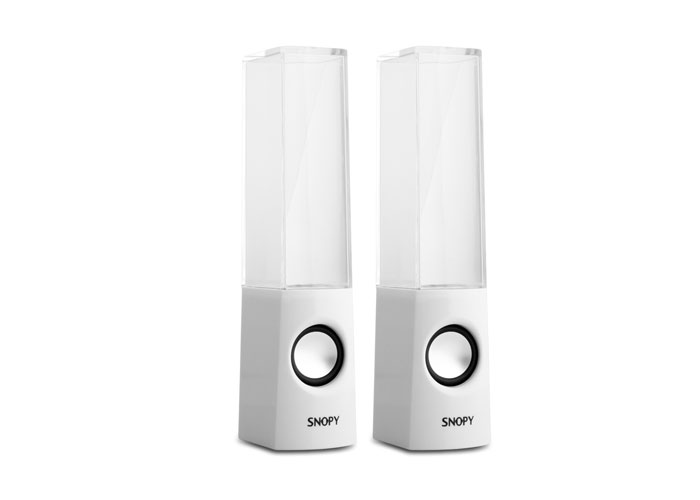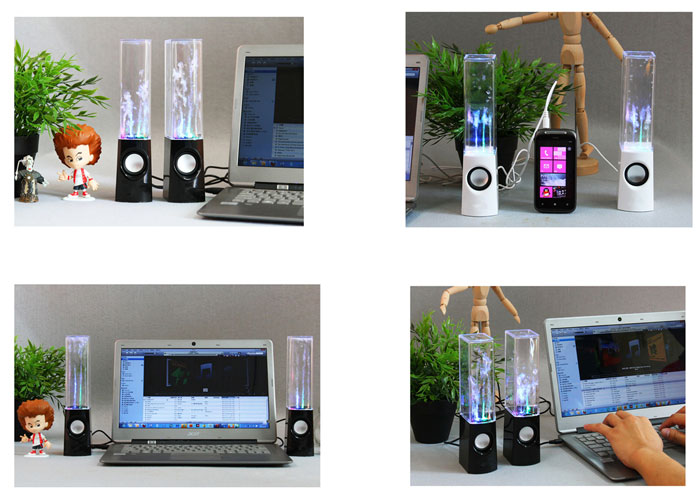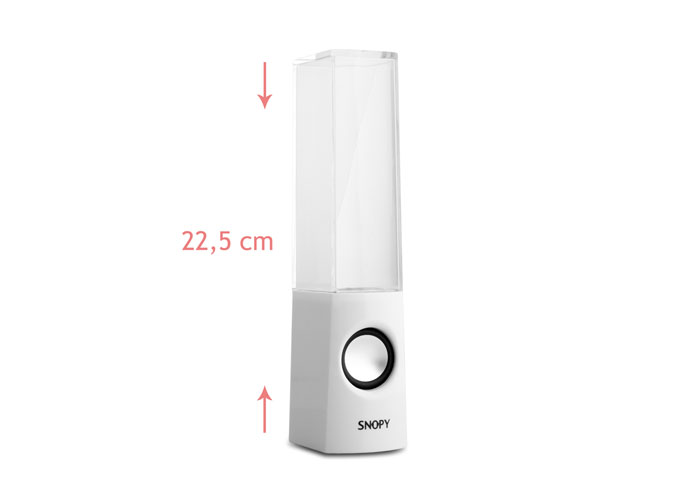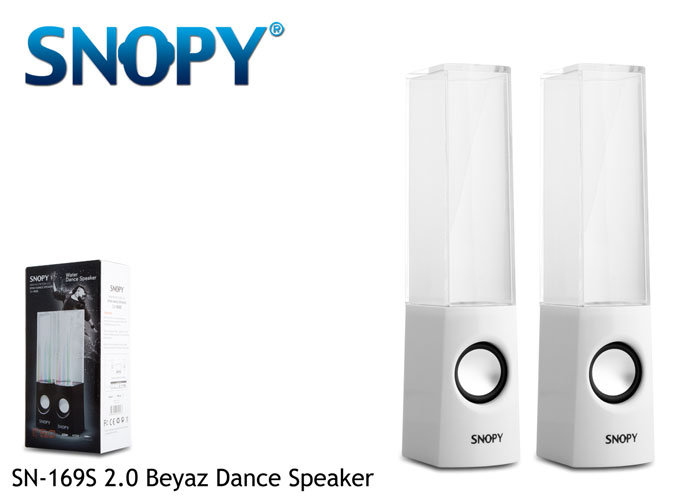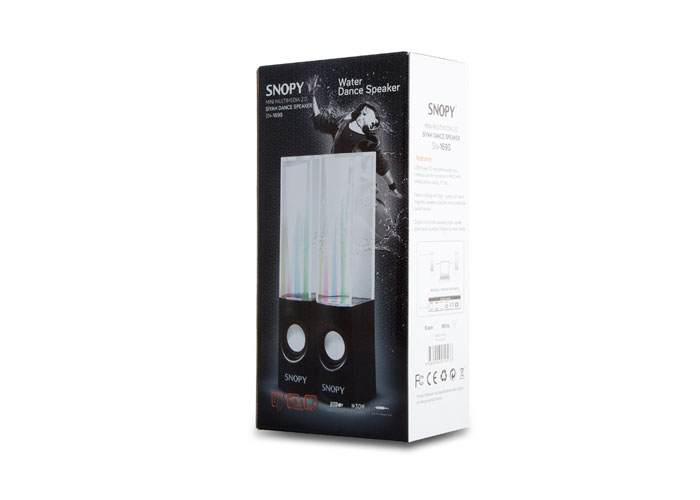 Snopy SN-169S 2.0 White Water Dance Speaker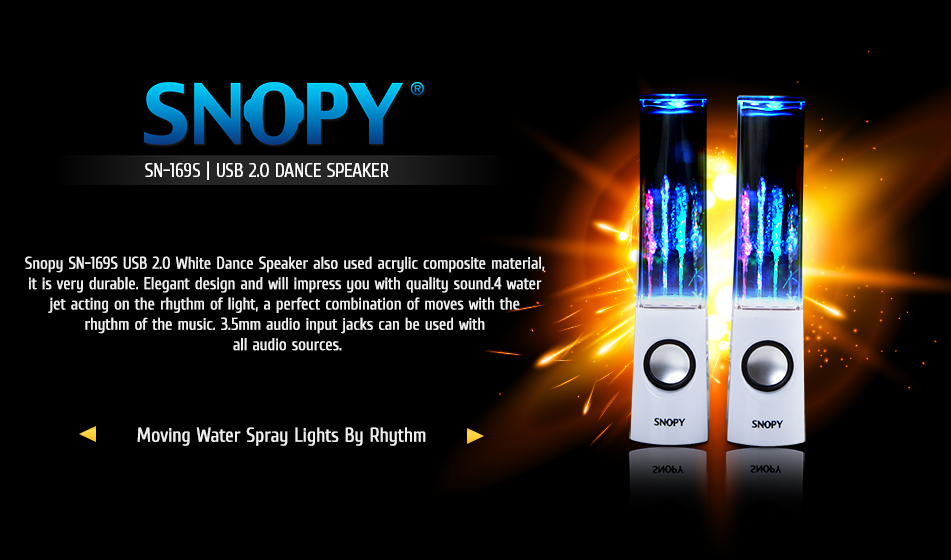 Snopy SN-169S USB 2.0 White Dance Speaker also used the acrylic composite material, it is very durable. Elegant design and will impress you with quality sound. 4 water jet acting on the rhythm of light, a perfect combination of moves with the rhythm of the music. 3.5mm audio input jacks can be used with all audio sources.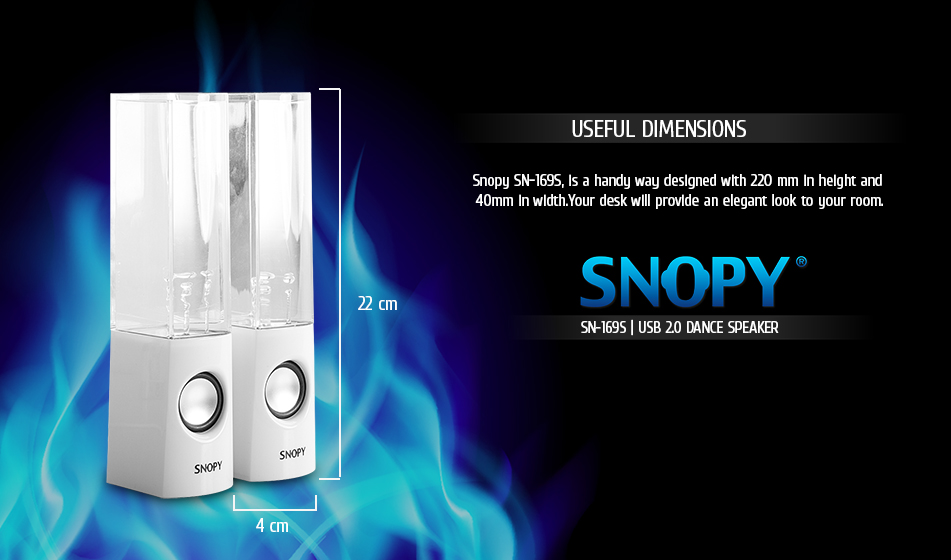 Snopy SN-169S is a handy way designed with 220 mm in height and 40mm in width.Your desk will provide an elegant look to your room.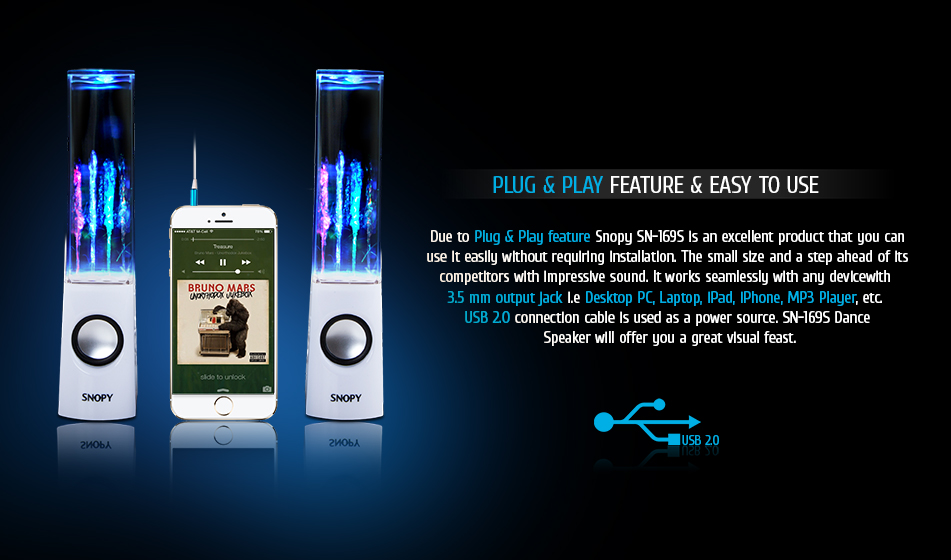 Due to Plug & Play feature, Snopy SN-169S is an excellent product that you can use it easily without requiring installation. The small size and a step ahead of its competitors with impressive sound. It works seamlessly with any device with 3.5 mm output jack i.e Desktop PC, Laptop, iPad, iPhone, MP3 Player, etc. USB 2.0 connection cable is used as a power source. SN-169S Dance Speaker will offer you a great visual feast.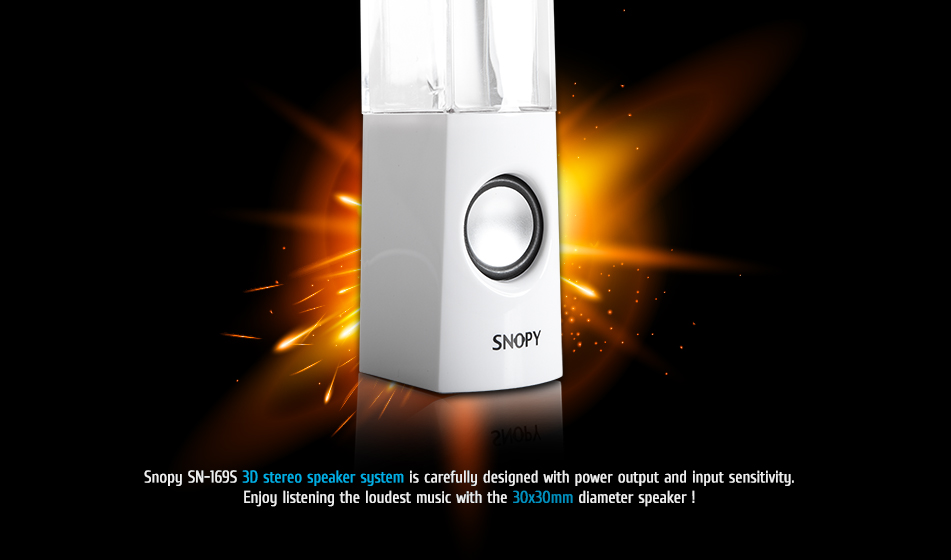 Snopy SN-169S 3D stereo speaker system is carefully designed with power output and input sensitivity. Enjoy listening to the loudest music with the 30x30mm diameter speaker!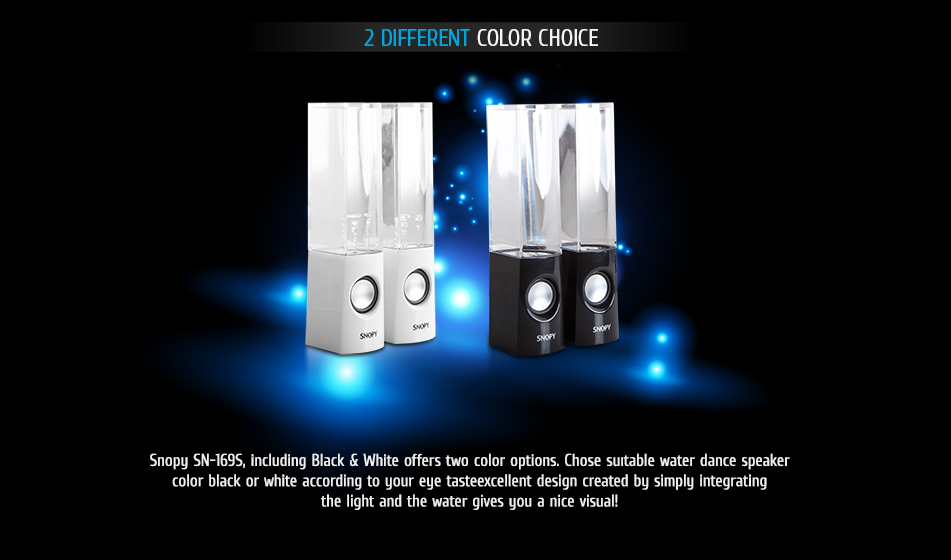 Snopy SN-169S, including Black & White, offers two color options. Chose suıtable water dance speaker color black or white according to your eye taste excellent design created by simply integrating the light and the water gives you a nice visual!
Was the product as you expected?
SPECIFICATIONS
You can list all the technical specifications of this product! Is this your product?
| | |
| --- | --- |
| Brand | Snopy |
| Model | SN-169S |
| Number of Channels | 2.0 |
| Color | White |
| Description | Water Dance Speaker |