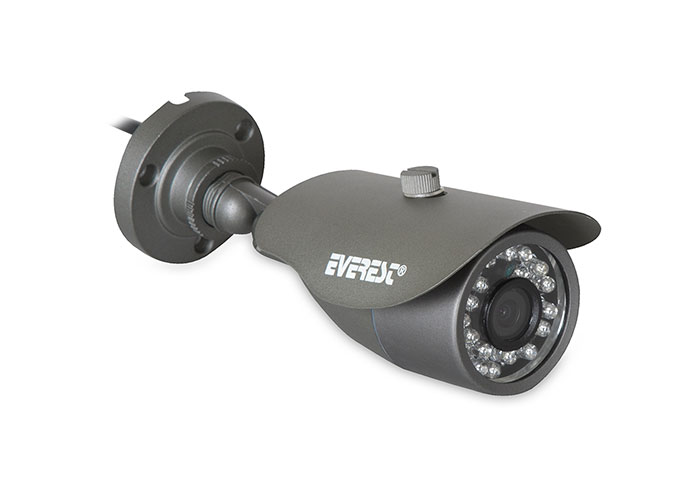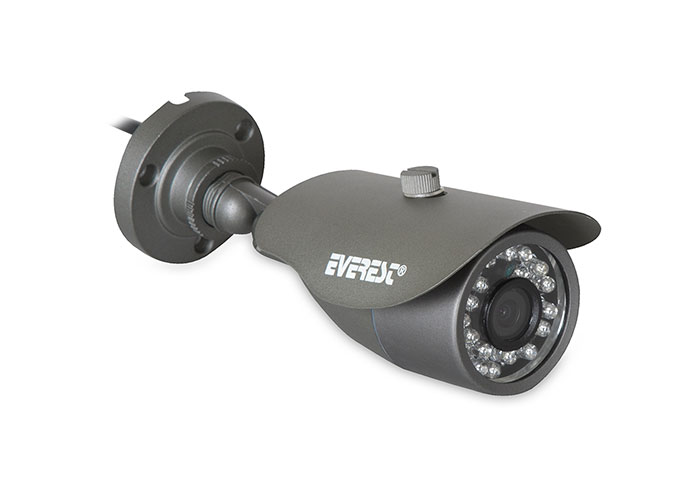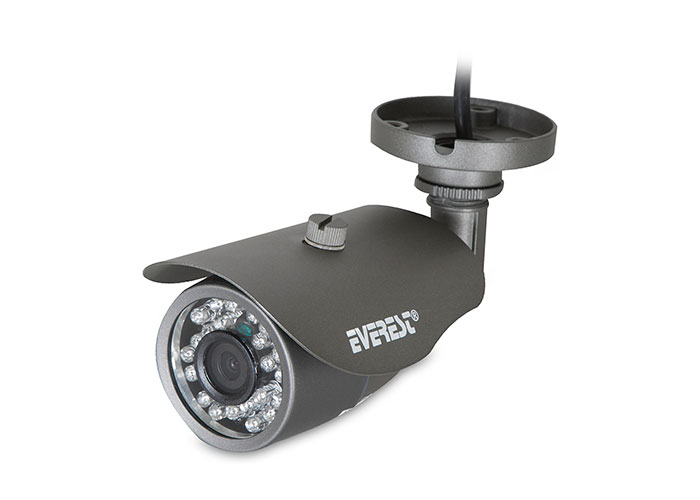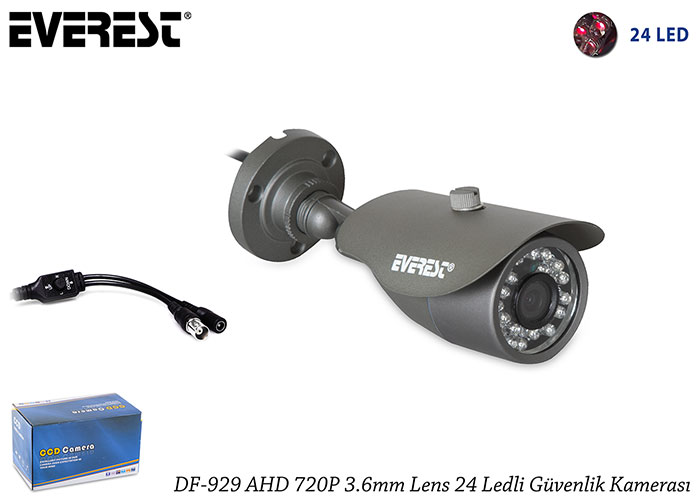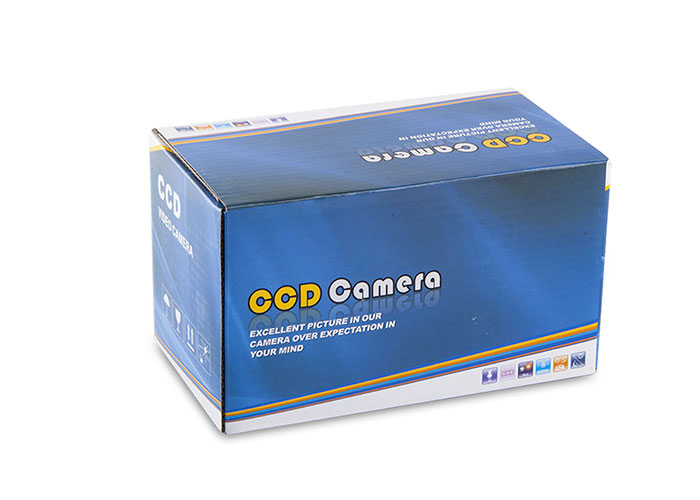 Everest DF-929 AHD 720P 3.6mm Lens 24 LED Security Camera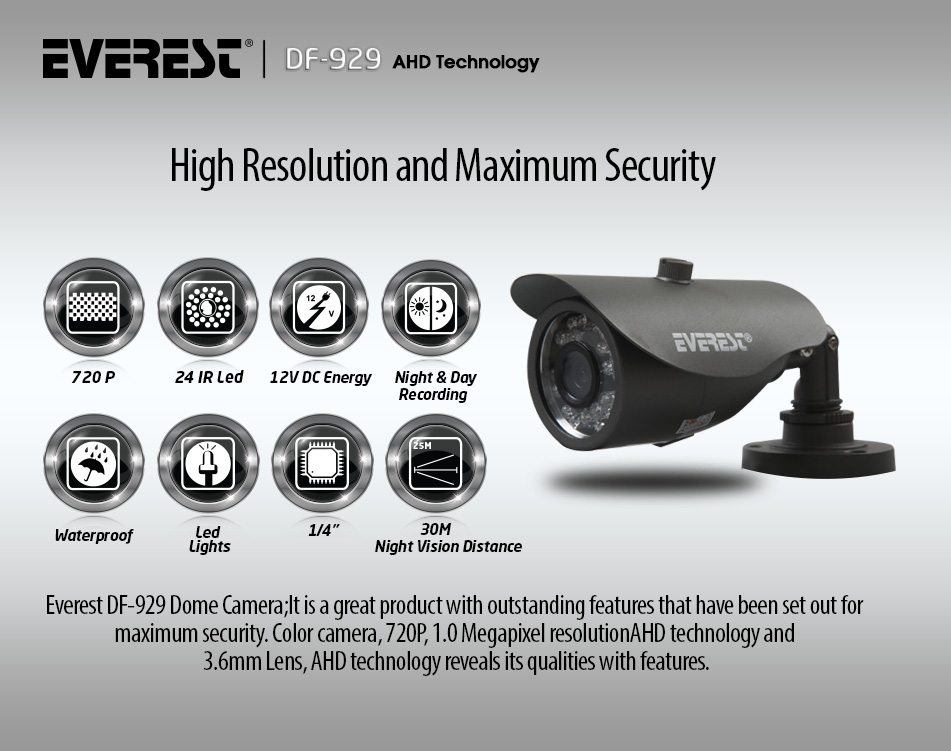 It is a great product, with outstanding features that go out for maximum security. Color camera CCTV technology reveals quality with features such as clear image up to 30 meters distance, 720P, 1 Megapixel color camera AHD technology and Auto entry. The DF-929 has 24 Led lamps designed for clear day and night images. Even at night, you will get a clear picture like daytime. With its ergonomic and stylish design, the DF-929 is perfect for your safety. Through to AHD (Analog, HD) technology, you can record quality images and easily optimize your analogue security system.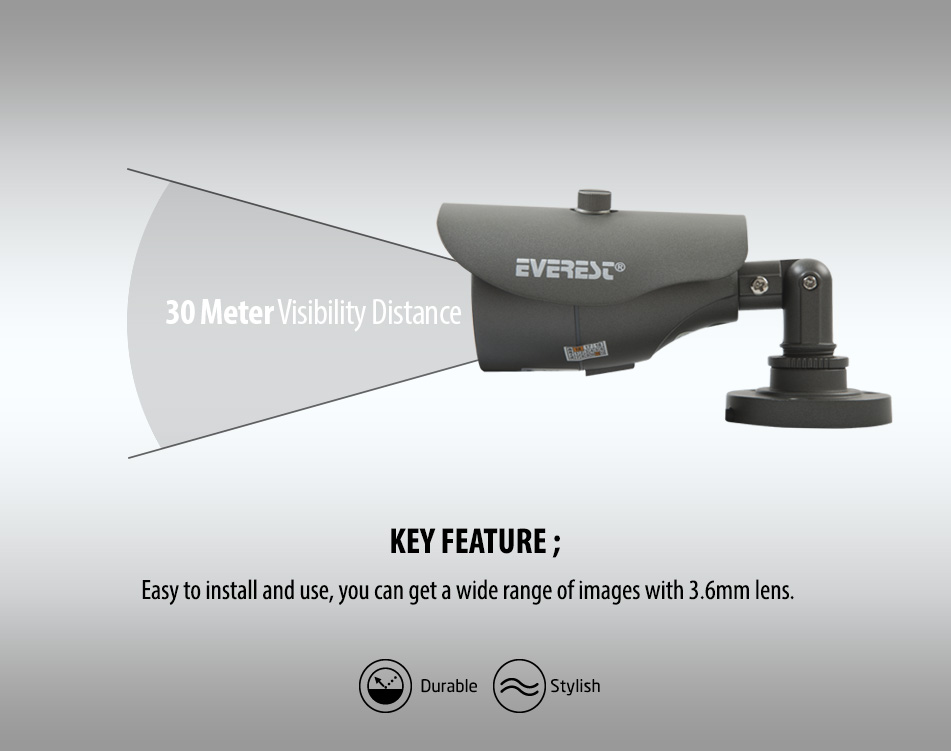 Provides a maximum quality image of up to 30 meters. Through to the 24 LED lamp, you get clear images even at night.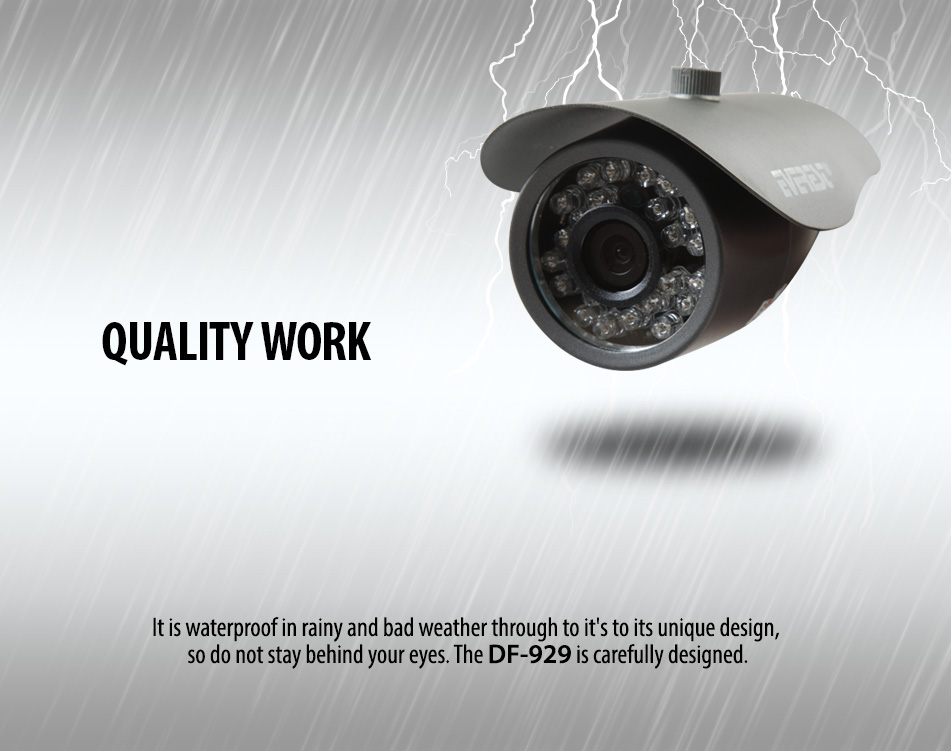 It is a unique camera that holds many features together. The color registration system through to the color stabilizer is at the level of maximum sharpness. There are infrared technology and 24 LED lamps so that you can get the clarity like the daytime even at night.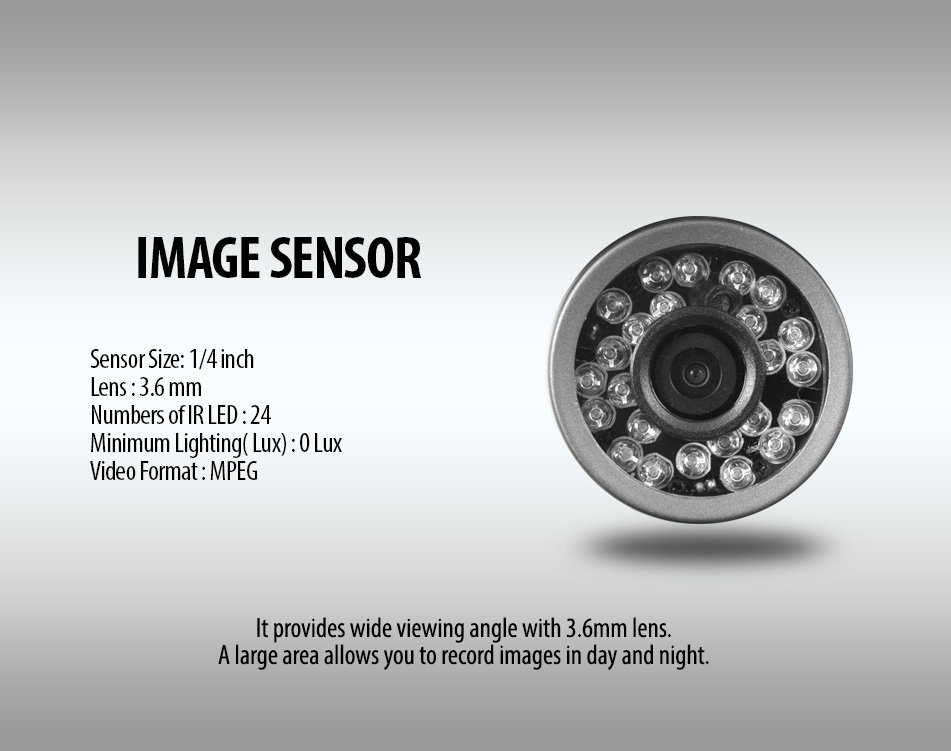 Your home and workplace are safe with DF-929. Do not stay behind your eyes.
Was the product as you expected?
SPECIFICATIONS
You can list all the technical specifications of this product! Is this your product?