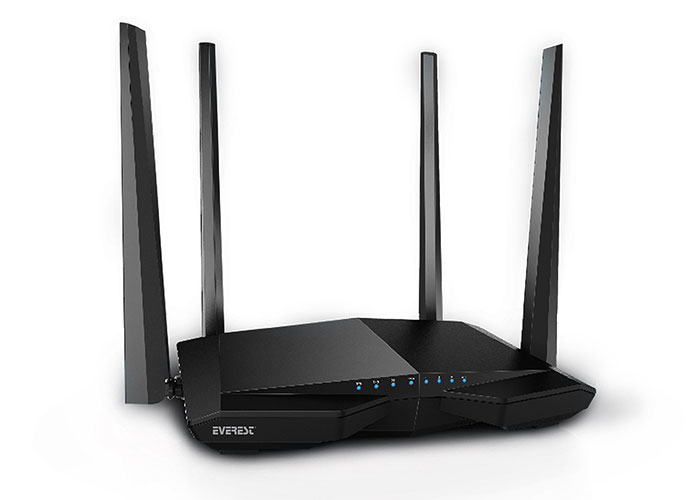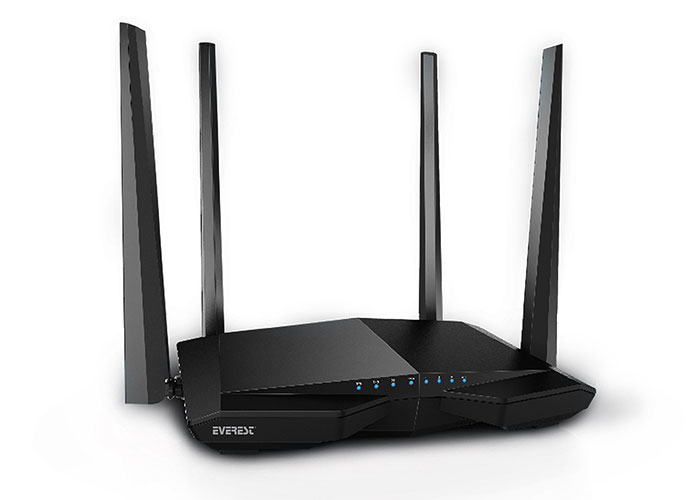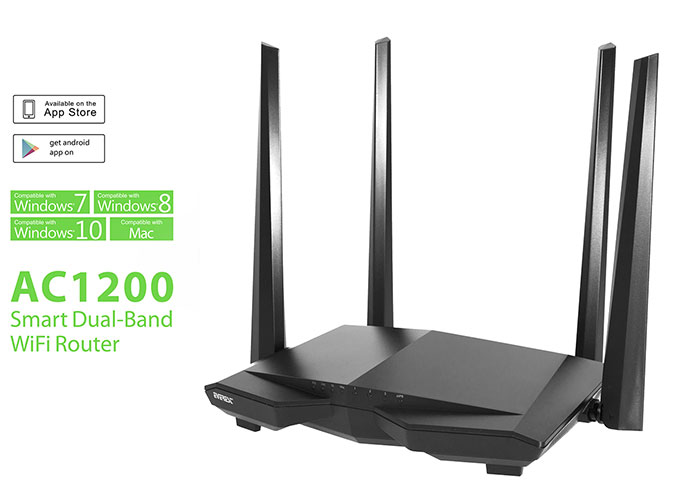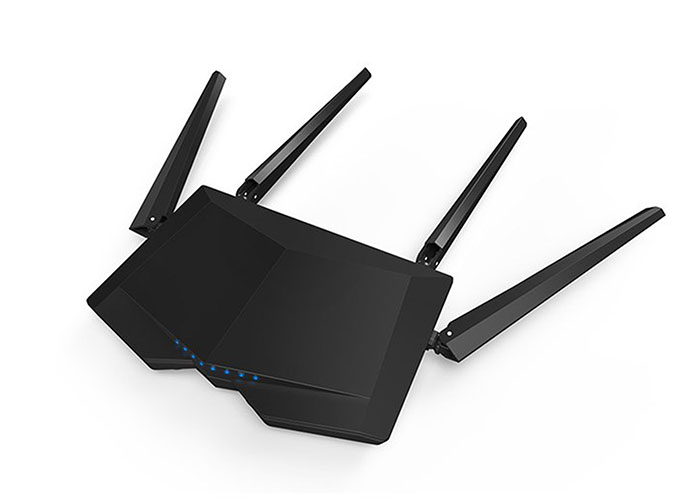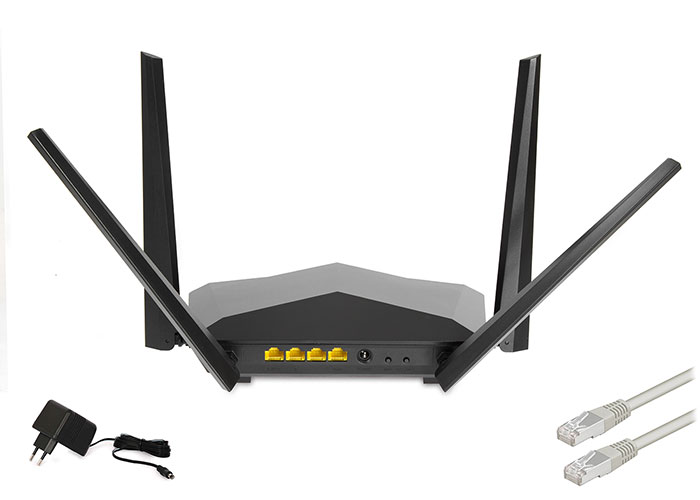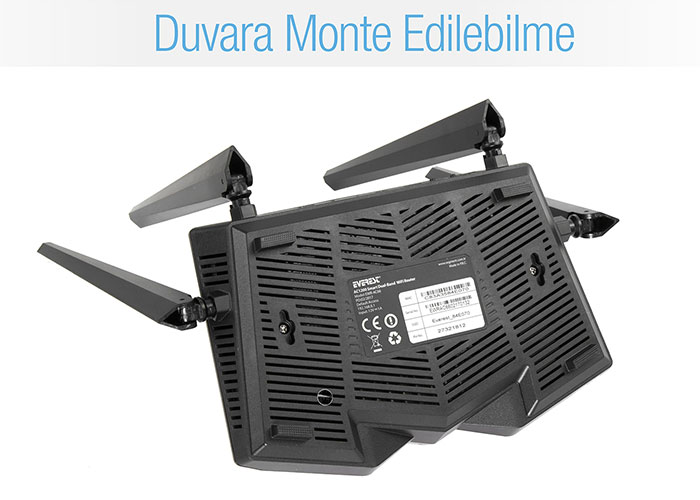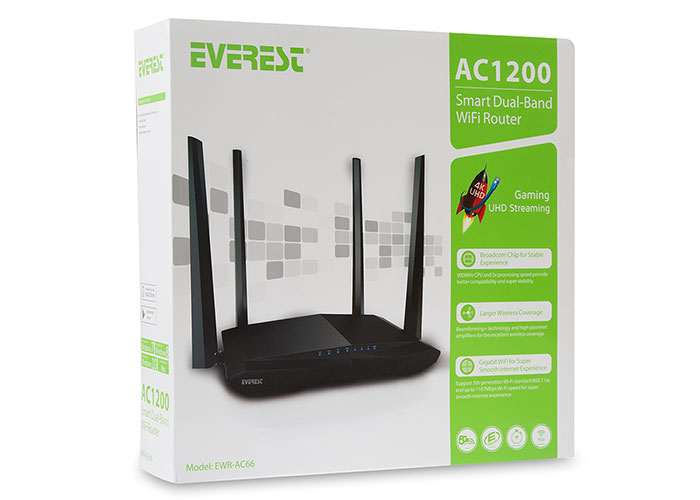 Everest EWR-AC66 802.11ac Dual-Band 1200Mbps 1 * FE WAN + 3 * FE LAN Wireless Router (23231)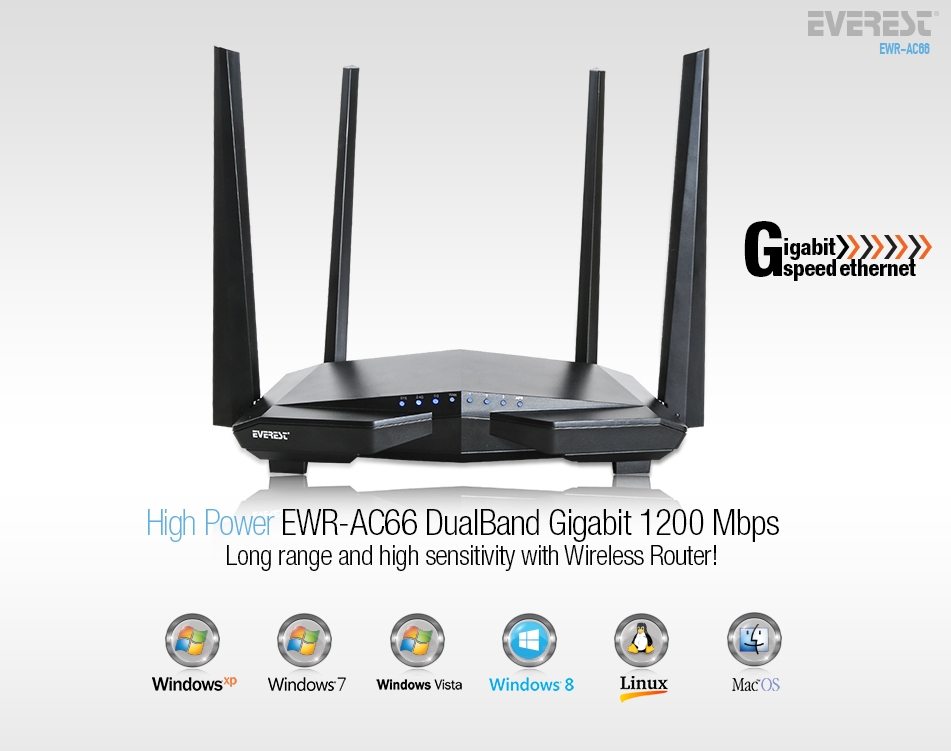 The wired and wireless signal you receive from the modem with your device provides continuous data transmission over wired and wireless. It can reach 1200 Mbps connection speed through to its powerful chipset. However, it supports and supports operating systems compatible with advanced operating systems such as Windows, Linux, and MacOS. You can make your wireless network more secure with the Wi-Fi Protect Setup feature.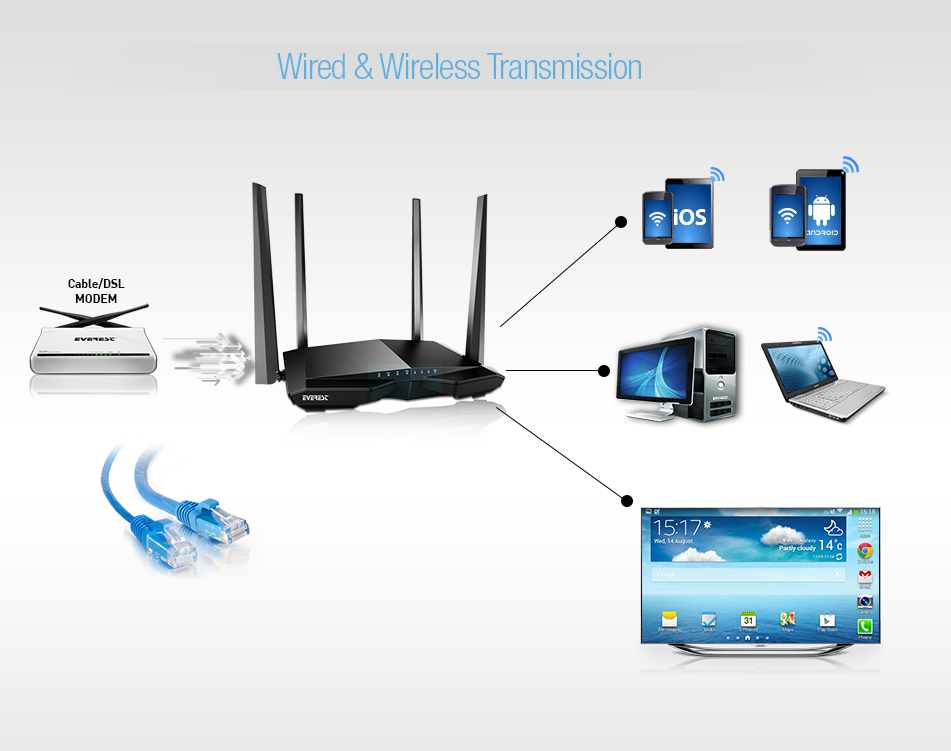 You can distribute it as the internet with Wi-Fi and wired Ethernet to connect to the modem wired and wireless. Everest EWR-AC66 distributes your wireless internet both wired and wireless. Enjoy the convenience of transferring your devices over the Internet, wired and wireless, at the highest quality and without loss.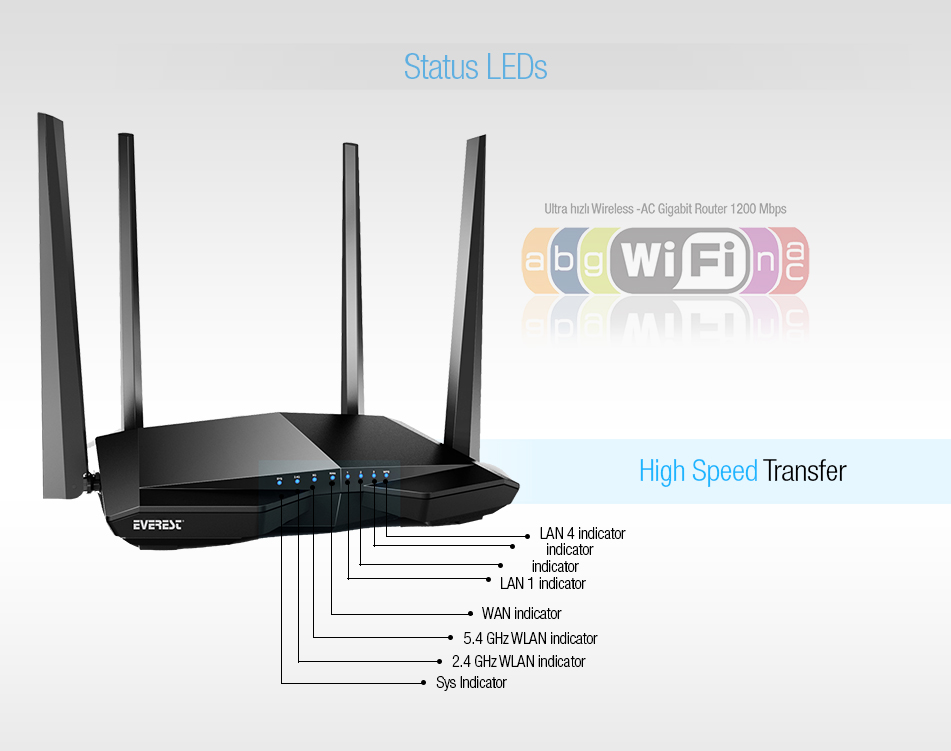 Enjoy a fast transfer with 1200 Mbps. You can keep track of all developments in the data stream instantly with the LED status indicators on the Everest EWR-AC66, It adapts to all kinds of orientations and fully appeals to the eye through to the new generation design and structure.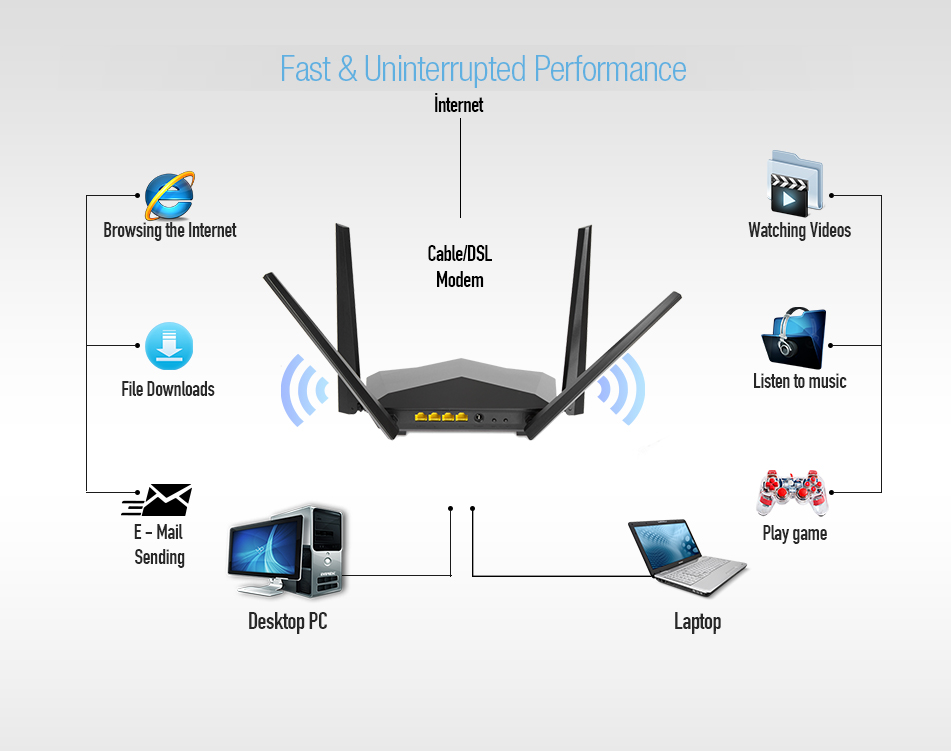 The high bandwidth, such as EWR-AC66, non-delayed conference calls, HD video streams and online games, provides fast and seamless performance in demanding applications with 3 LAN ports for wired connections.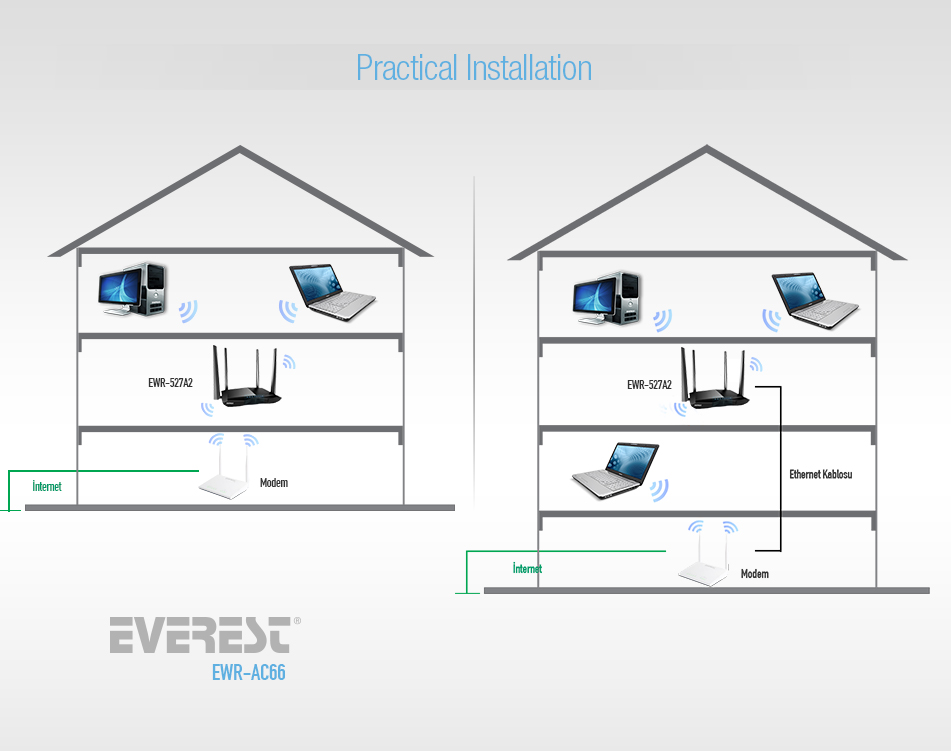 It allows you to deploy your wired and wireless connection both wired and wireless. You can provide high-quality internet access at 1200Mbps by deploying the EWR-ACC66 between the modem and your device in areas where the distance is long.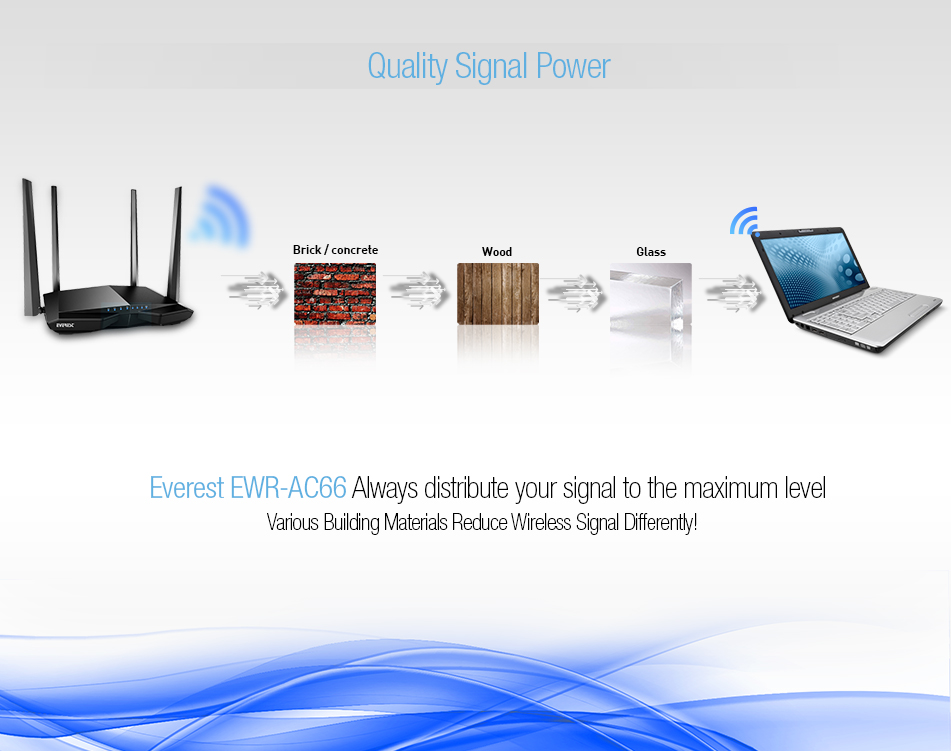 Environmental factors reduce signal quality. When there are brick, concrete, wood-like structures between your main modem and your devices, the EWR-AC66 captures incoming wireless and wired signals and allows you to distribute both wired and wireless at higher distances with better quality and faster speed.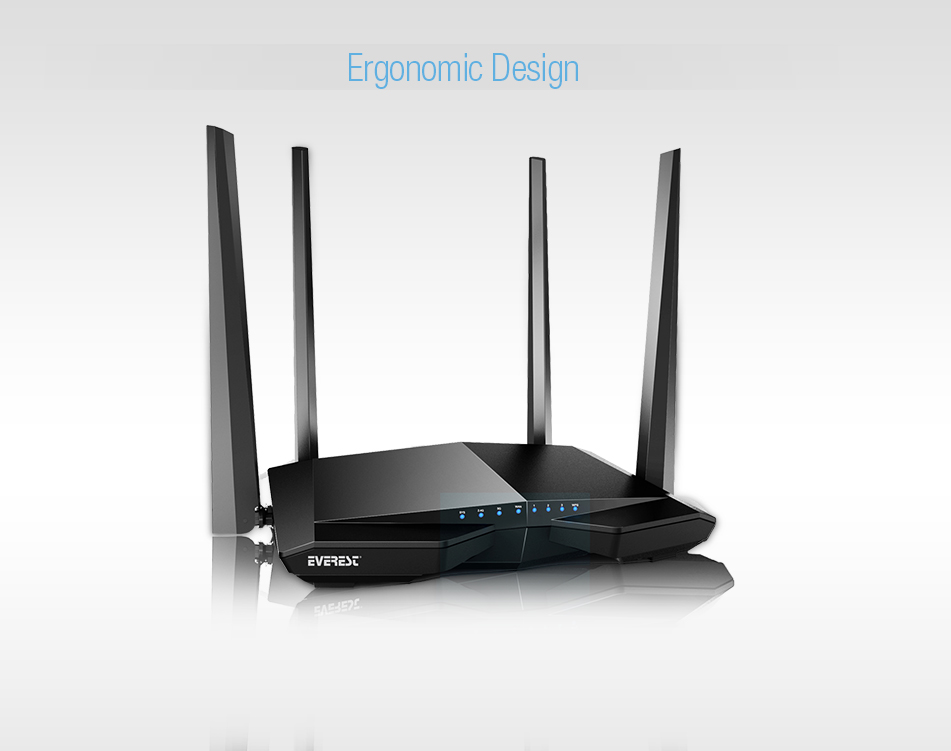 Everest EWR-AC66 does not disturb the integrity visually in areas such as home, business with its ergonomic design and handy dimensions. It is compact and stylish designed in convenient sizes.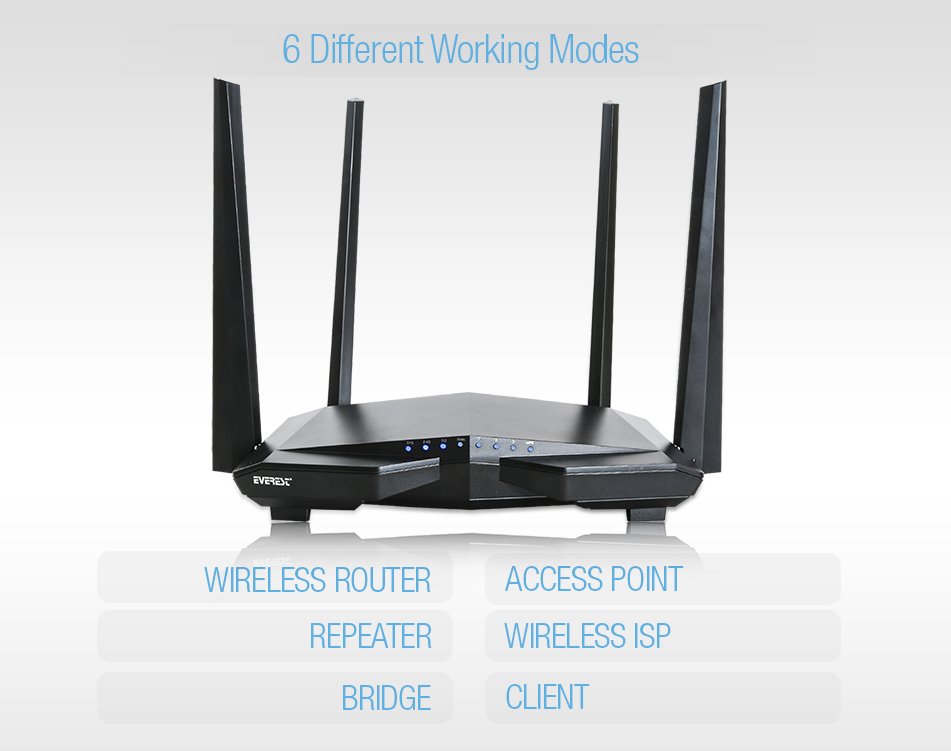 It has 6 different working modes. Wireless Router, Access Point, Repeater, Router, Bridge can be used as operating modes.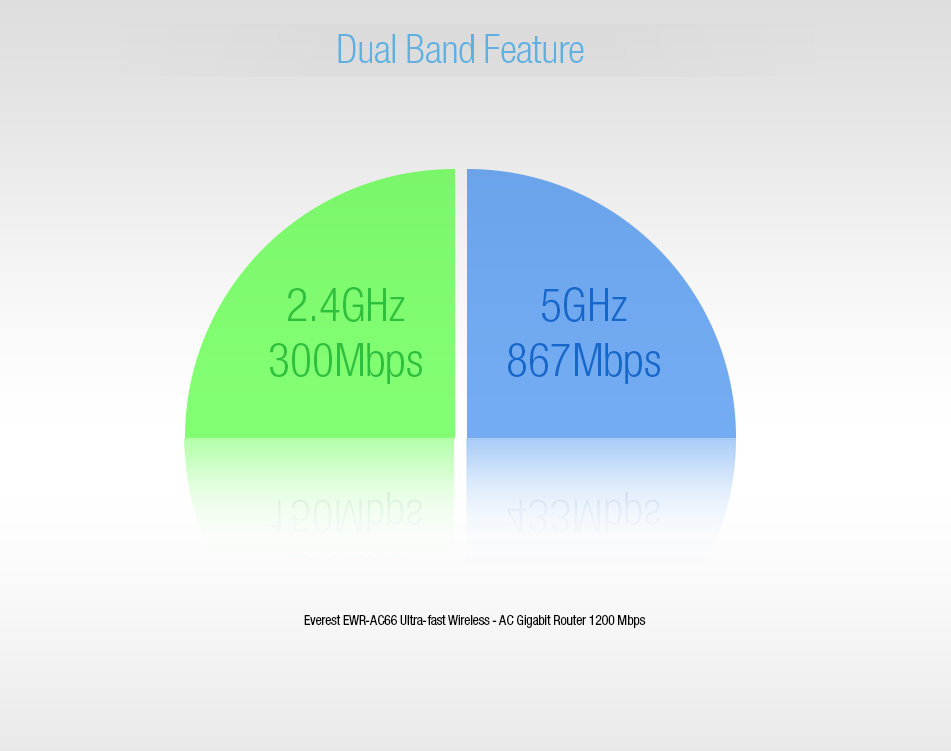 You can easily see and connect to all wireless networks in your area with the Dual Band feature. Especially in the 5GHz band, you will not be able to provide high-speed internet and believe your eyes.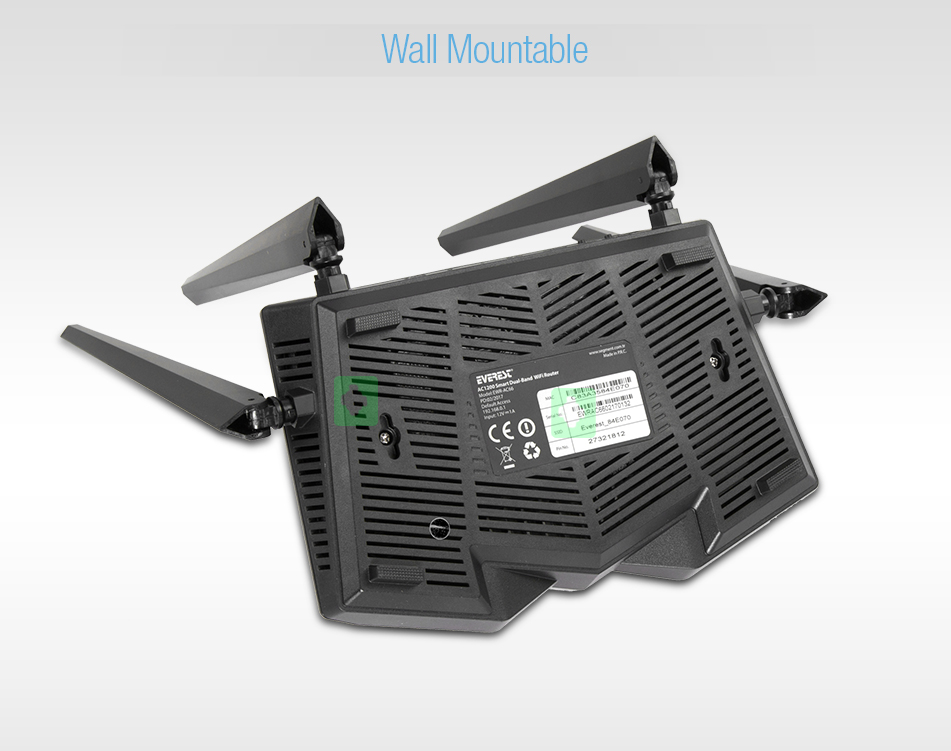 As you can use it on the console, on the table, you can also lock the Everest EWN-AC66 to the wall with its double-sided hanging capability. This gives you great ease of use.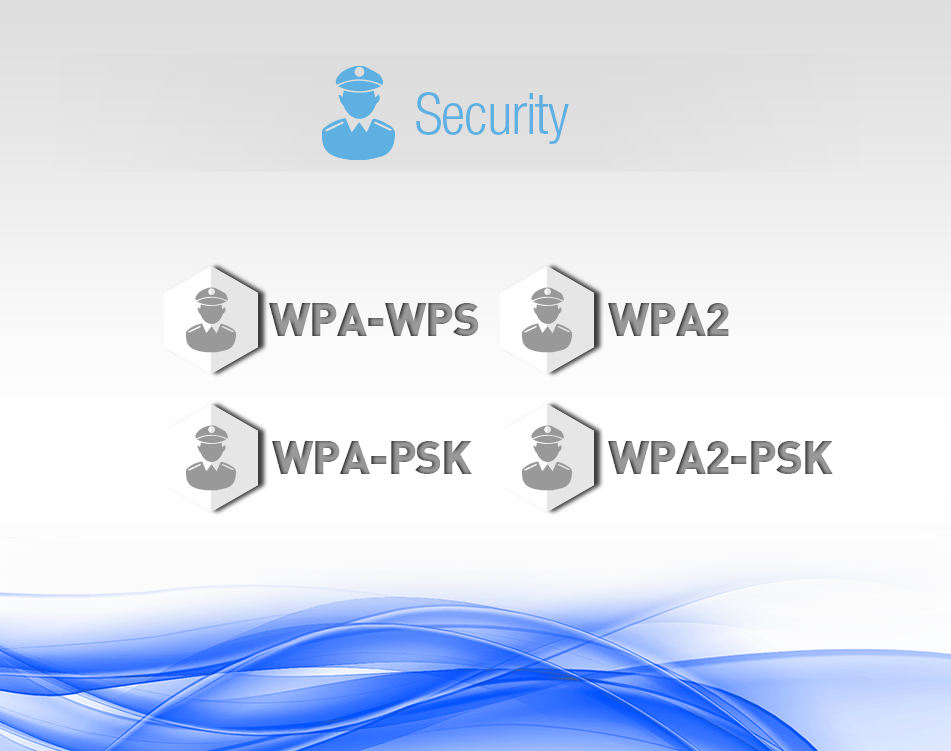 Newer generations of modems/routers use WPA2 encryption, while older devices use WPA, WPS and WEP ciphers. You can easily connect to any crypto network by entering your password wherever you go with the EWR-AC66. EWR-AC66; 64-bit / 128-bit, WPS, WEP, WPA, WPA2, 2.4GHz are fully compatible with all current encryption systems.
Was the product as you expected?
SPECIFICATIONS
You can list all the technical specifications of this product! Is this your product?
| | |
| --- | --- |
| Explanation | Wireless Router |
| Antenna Capacity | 4x5 dBi Outside Directional |
| Interface | 1x WAN FE port 3x LAN FE ports |
| Connection Type | 802.11ac Dual-Band 1200 Mbps |
| Frequency | 2.4Ghz and 5ghz |
| Power | AC 100V-240V-50/60 Hz |
| Security | WPA / WPA2-PSK |
| Brand | Everest |
| Model | EWR-AC66 |
| Measures (Net) | 310x298x7mm |
| Number of Ports | 1 * FE WAN + 3 * FE LAN |
| Standard | IEEE 802.11a / b / g / n / ac |
| keys | WIFI on / off RESET / WPS |
| Data Transfer Rate (Wired) | 802.11n: 300 mbps 802.11ac: 867 mbps |