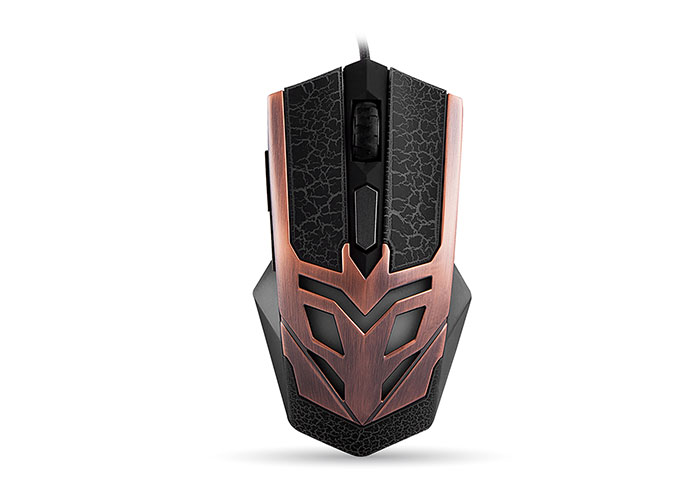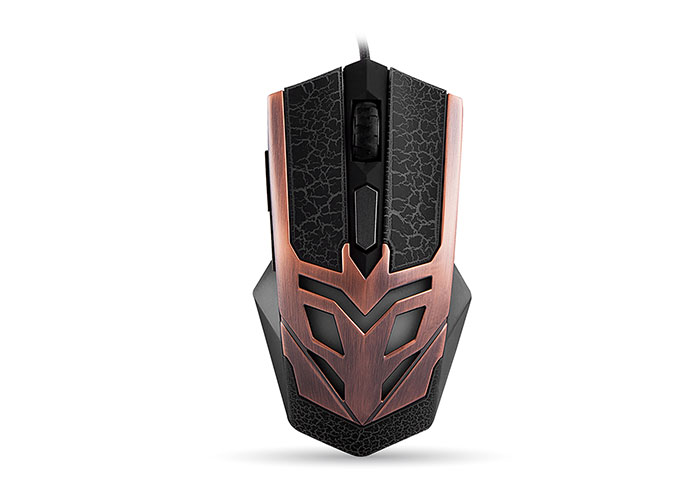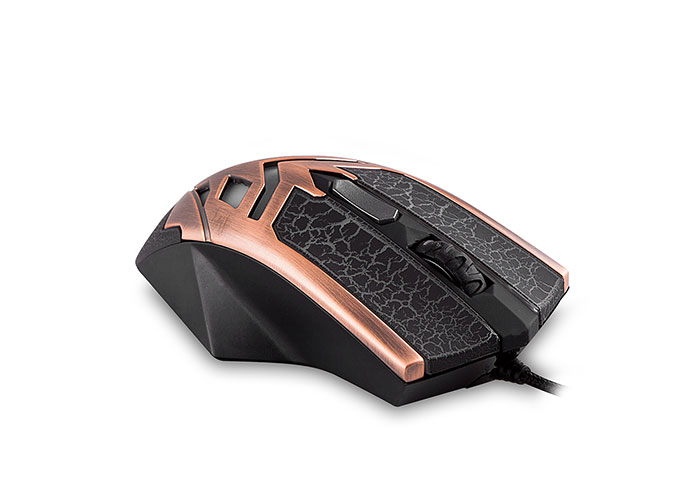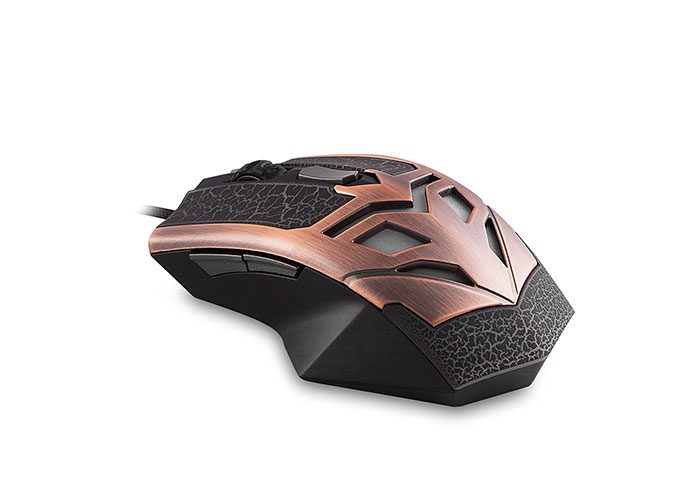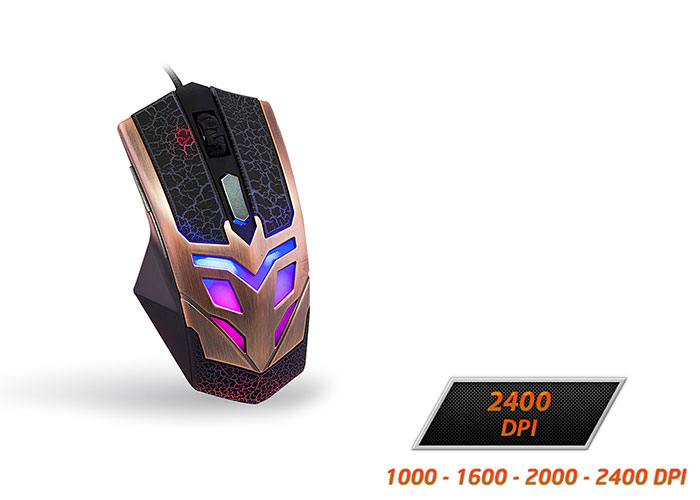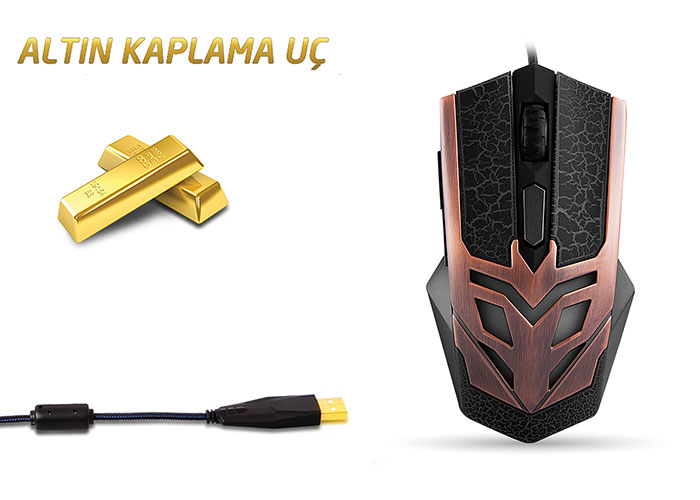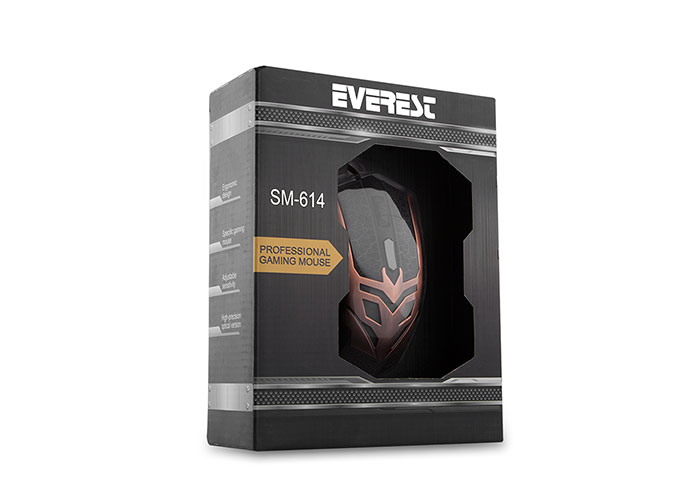 Everest SM-614 Usb 6D Bronze Plated Gaming Mouse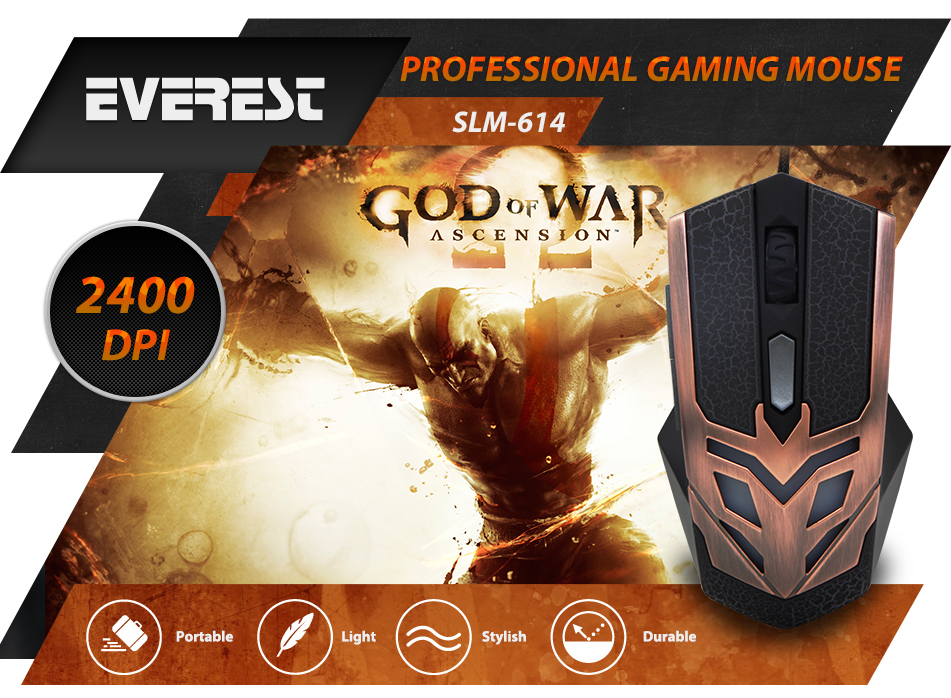 SM-614 is a powerful 2400 DPI laser sensor is used. You can change the DPI options even while in the game. Everest SM-614 1000/1200/1600 DPI speeds to choose according to your preference. Each button of SM-614 has smart ergonomic design and located in an easily accessible way in the game.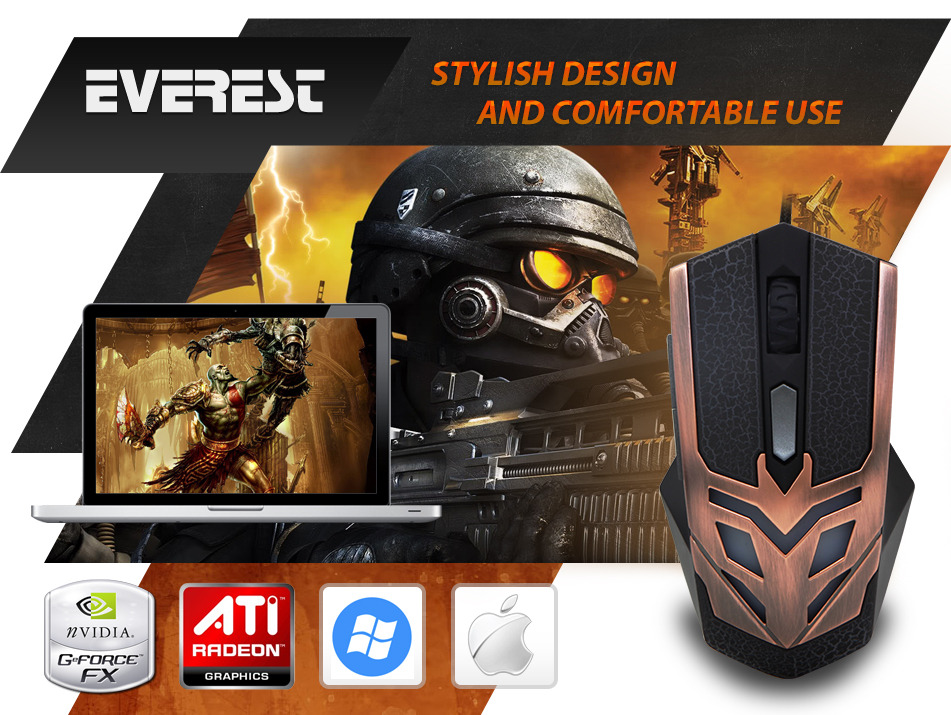 SM-614 Gaming Mouse; Ultra-convenient structure as well as the quality and supply performance, stylish design also dazzles, it is fit into your hand through to its stylish and convenient design. SM-614 has produced by Durable plastic and metal body which helps you to play the game for a long time.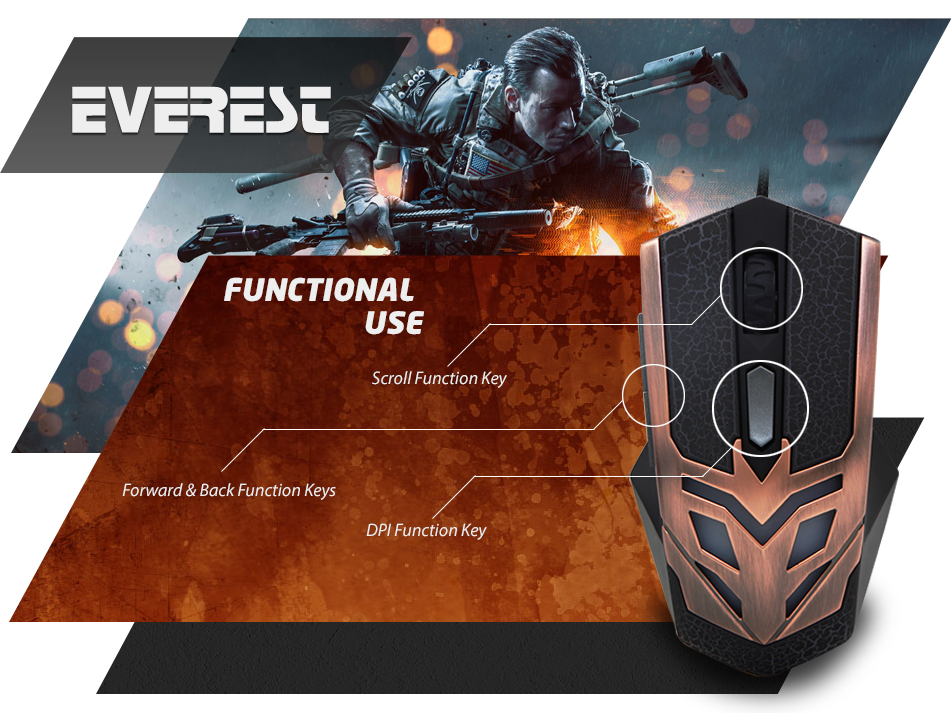 SM-614 gaming mouse has special design ad with forwarding and back button which makes your speed better.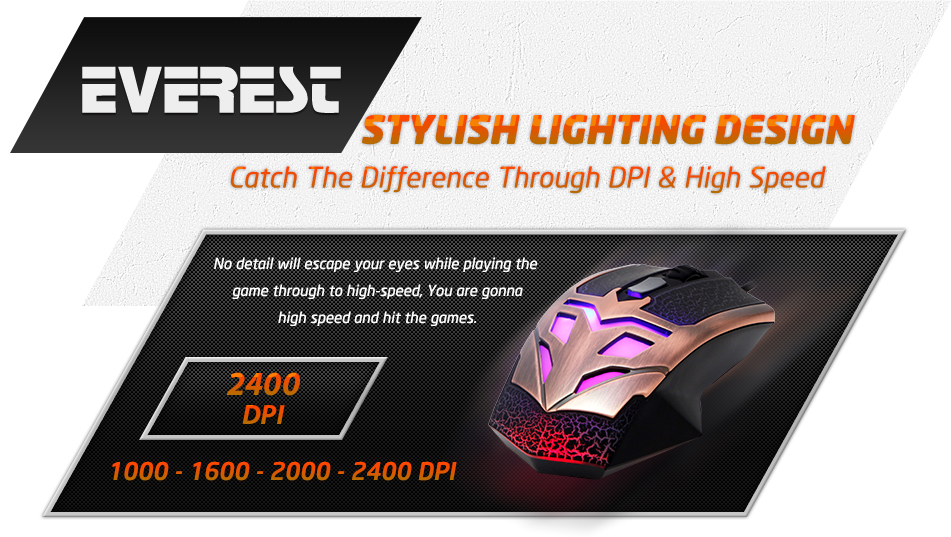 EVEREST SM-614 Gaming Mouse produces appropriate with dual features fashion and quality. SM-614 and select the appropriate colour mode. High-quality materials and technical capacity, as well as with a variety of colours from the rare products to the forefront.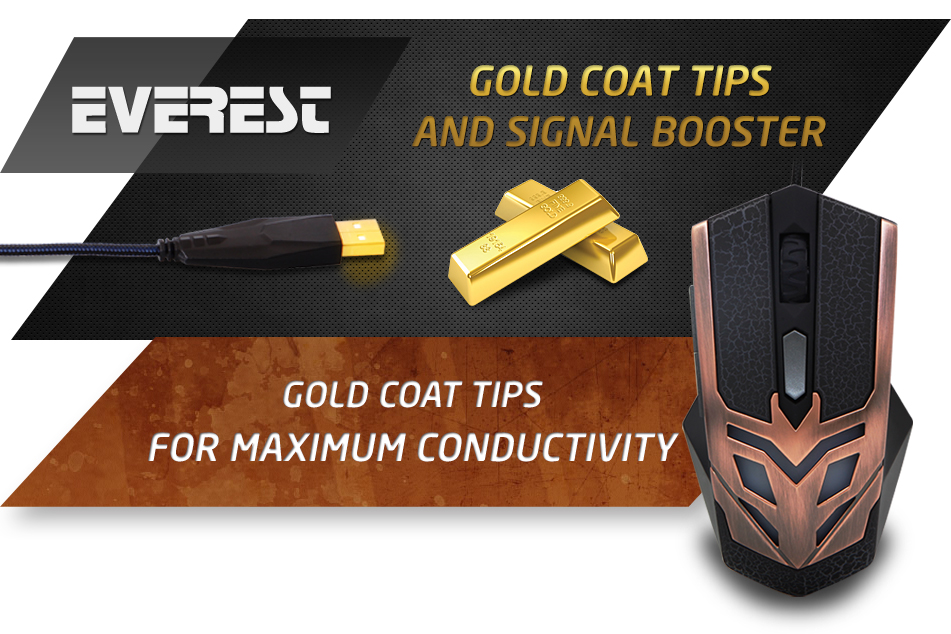 SM-614 designed with gold coated tips for maximum conductivity.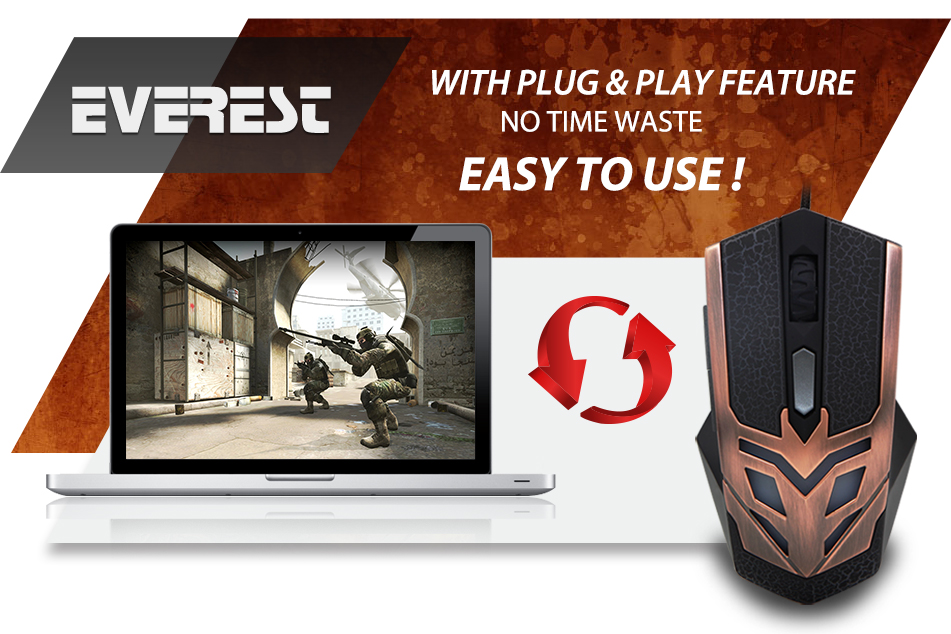 SM-614 Gaming Mouse at any time you can easily connect to your computer and start using immediately.
Was the product as you expected?
SPECIFICATIONS
You can list all the technical specifications of this product! Is this your product?
| | |
| --- | --- |
| Brand | Everest |
| Model | SM-614 |
| type | 6D Coating Game |
| Perception | Optical |
| Connection | USB |
| Mouse Type | PC / Notebooks |
| Color | 2 Different Colors |
| DPI | 1000/1600/2000/2400 |
| Driver | Plug and Play |
| Explanation | Double Cilick Feature |