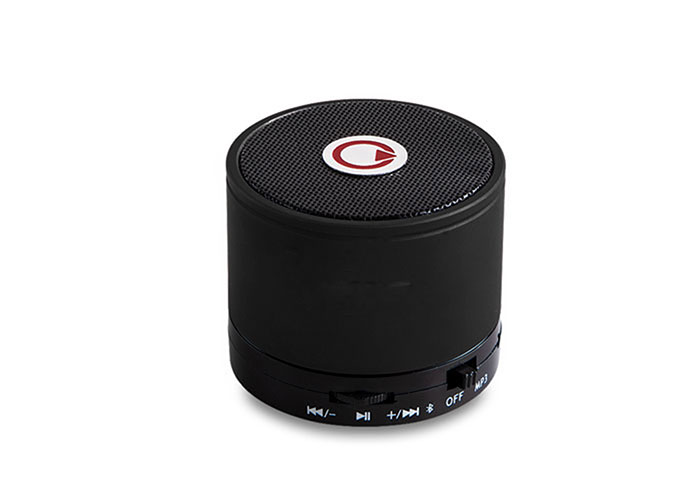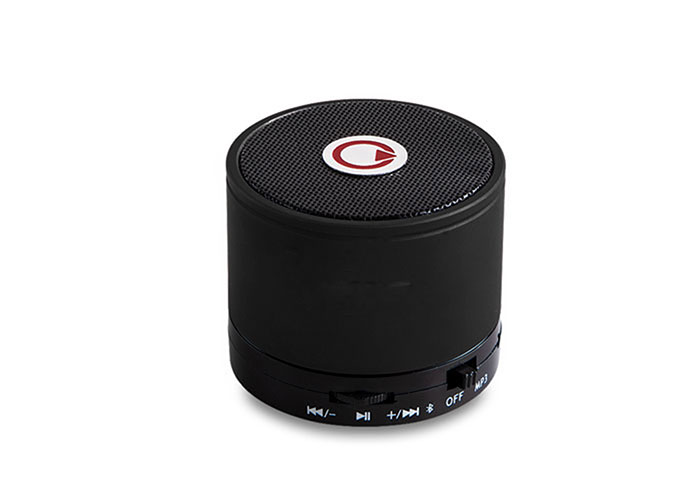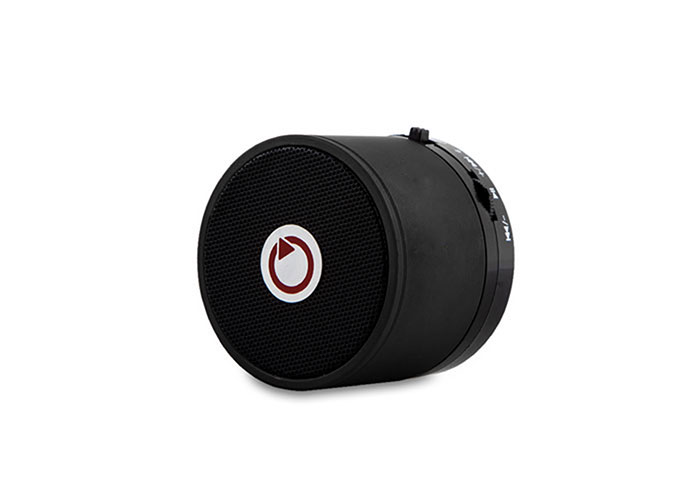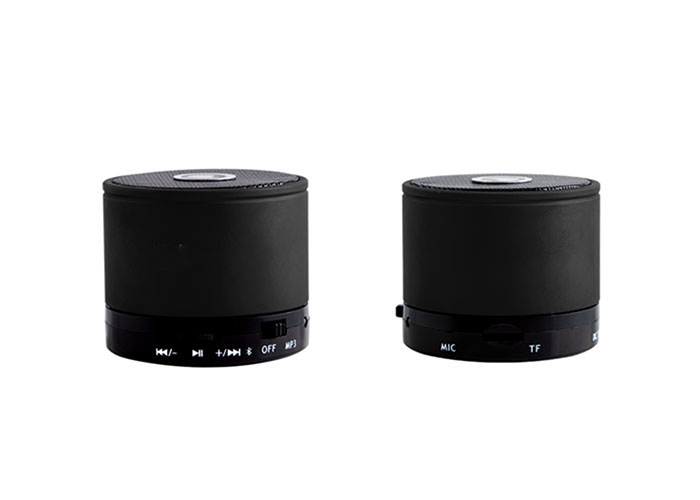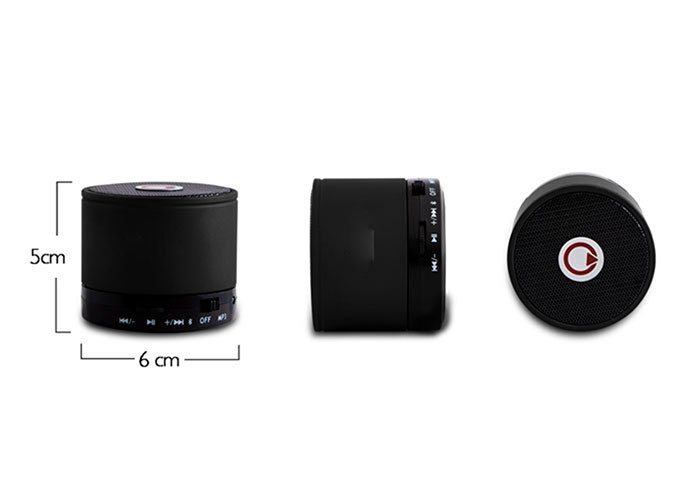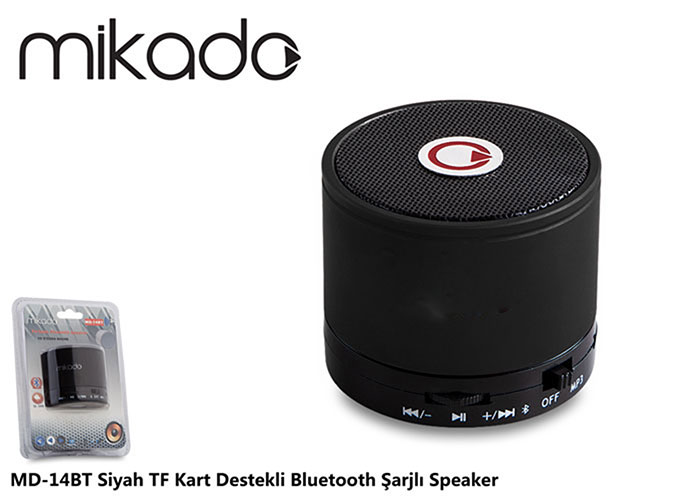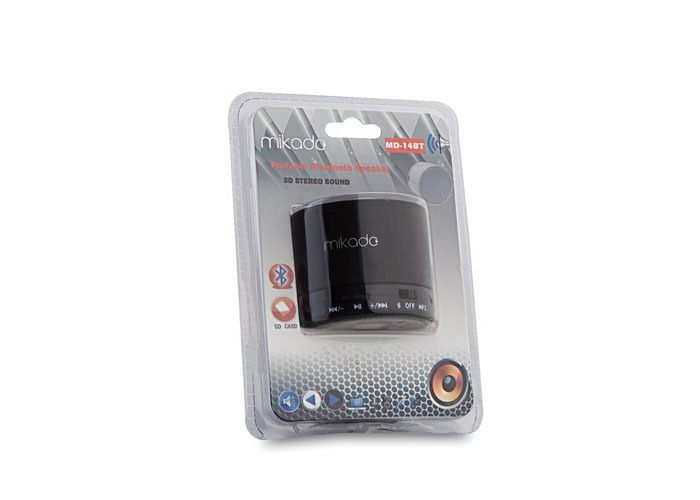 Mikado MD-14BT Rechargeable Speaker Black TF Card Supported Bluetooth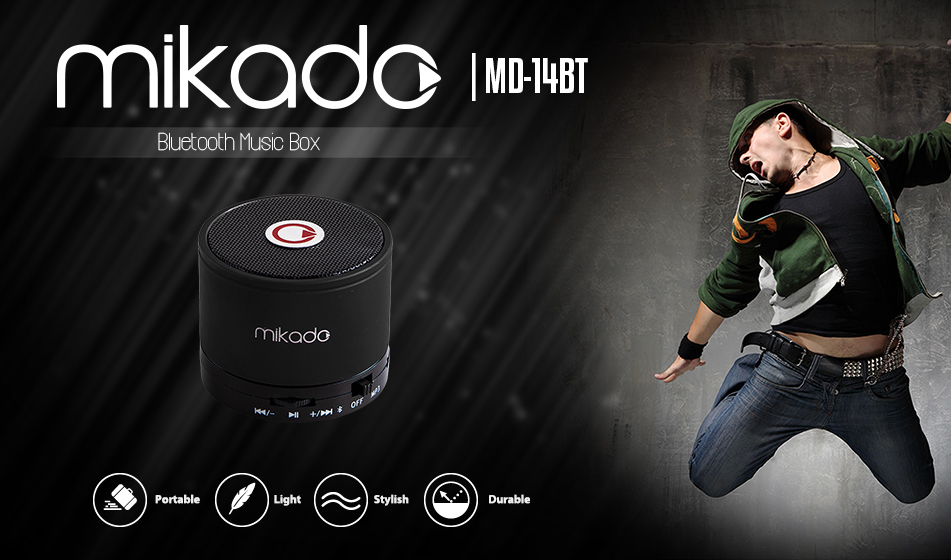 Mikado MD-14BT is designed with easily portable and durable solid materials with small dimensions. You can up and down the sound by Mikado's function keys. The base layer is coated with a special anti-slip rubber. Enjoy the music with the MD-14BT forefront with Bluetooth capability and Micro SD Card.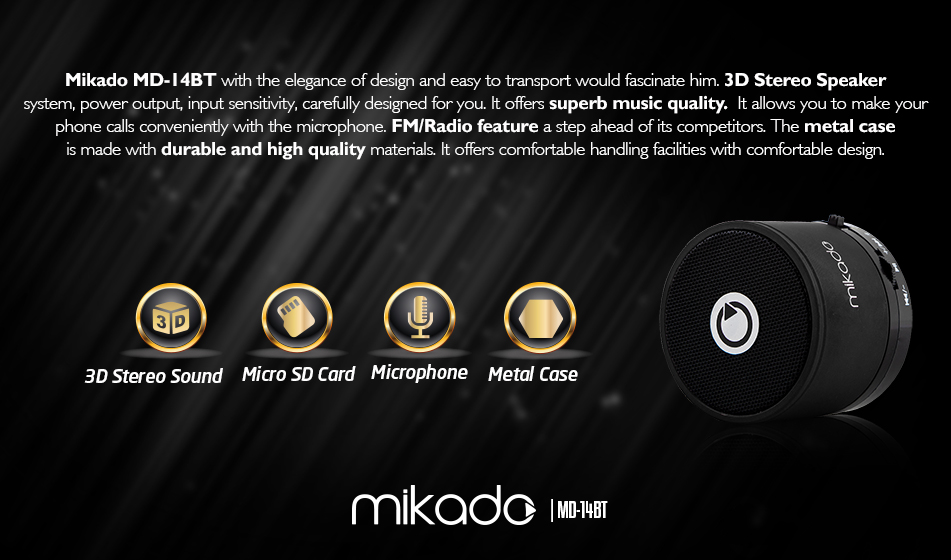 Mikado MD-14BT with the elegance of design and easy to transport would fascinate it. 3D Stereo Speaker system, power output, input sensitivity, carefully designed for you. It offers superb music quality. It allows you to make your phone calls conveniently with the microphone. FM/Radio feature a step ahead of its competitors. The metal case is made with durable and high-quality materials. It offers comfortable handling facilities with a comfortable design.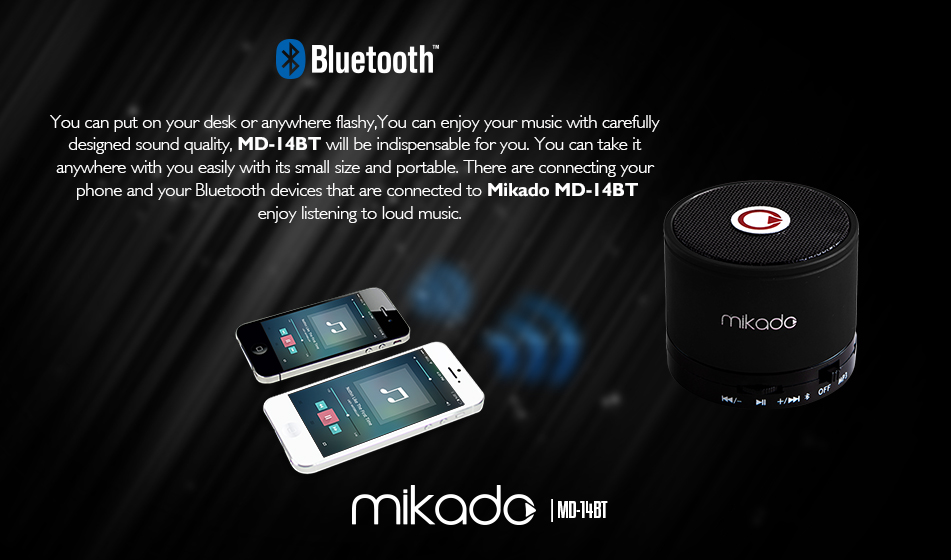 You can put on your desk or anywhere flashy, You can enjoy your music with carefully designed sound quality, MD-14BT will be indispensable for you. You can take it anywhere with you easily with its small size and portable. There are connecting your phone and your Bluetooth devices that are connected to Mikado MD-14BT enjoy listening to loud music.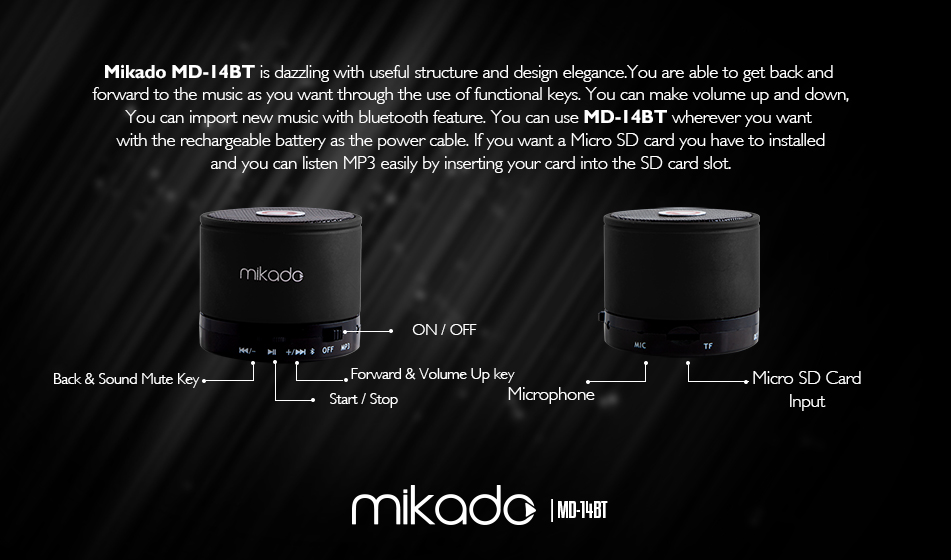 Mikado MD-14BT is dazzling with useful structure and
elegance
design.You are able to get back and forward to the music as you want through the use of
function keys.
You can make the volume up and down
, You can import new music with Bluetooth feature. You can use
MD-14BT
wherever you want with the rechargeable battery as the power cable. If you want a Micro SD card you have to installed and you can listen MP3 easily by inserting your card into the SD card slot.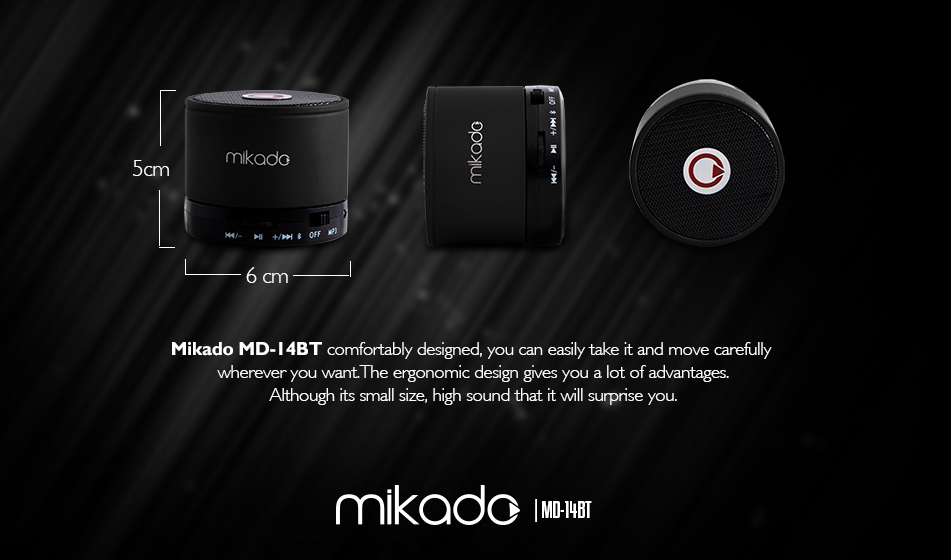 Mikado MD-14BT comfortably designed, you can easily take it and move carefully wherever you want.The ergonomic design gives you a lot of advantages. Although its small size, high sound that it will surprise you.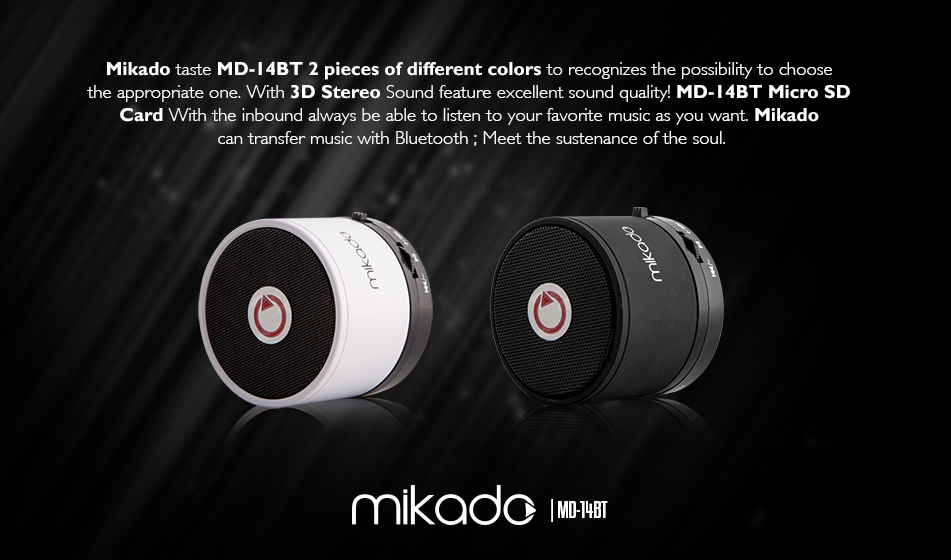 Mikado taste MD-14BT 2 pieces of different colors to recognises the possibility to choose the appropriate one. With 3D Stereo Sound feature excellent sound quality! MD-14BT Micro SD Card With the inbound always be able to listen to your favourite music as you want. Mikado can transfer music with Bluetooth; Meet the sustenance of the soul.
Was the product as you expected?
SPECIFICATIONS
You can list all the technical specifications of this product! Is this your product?