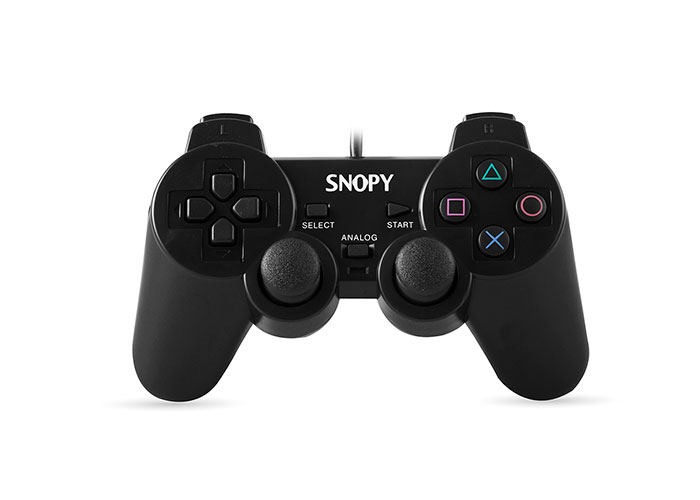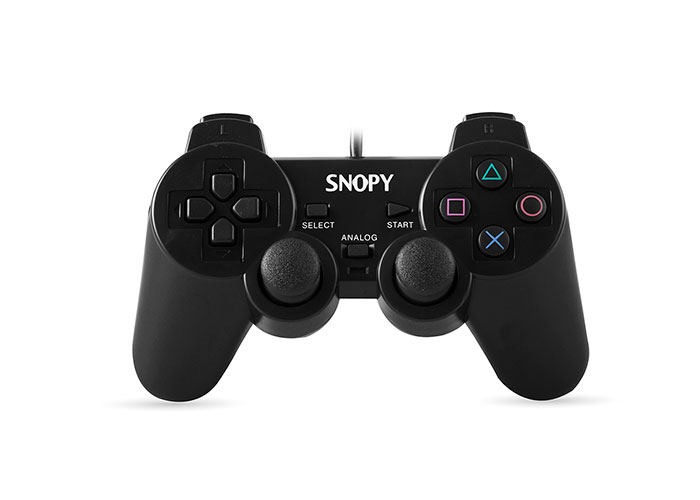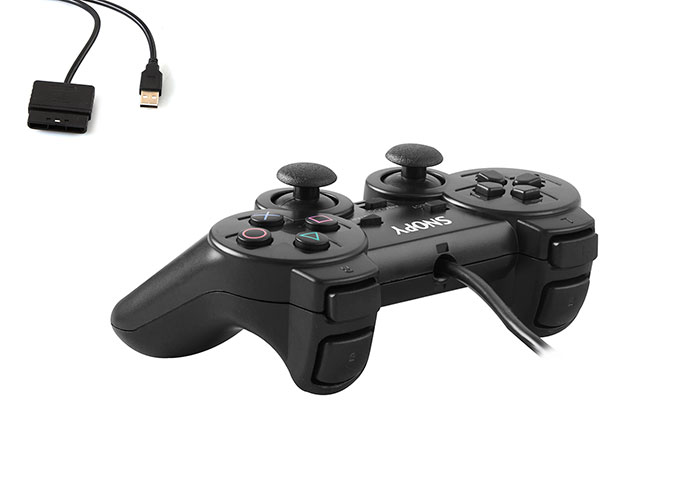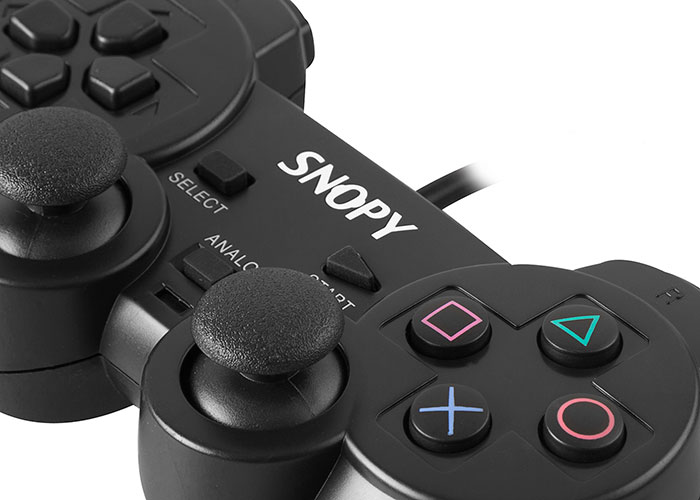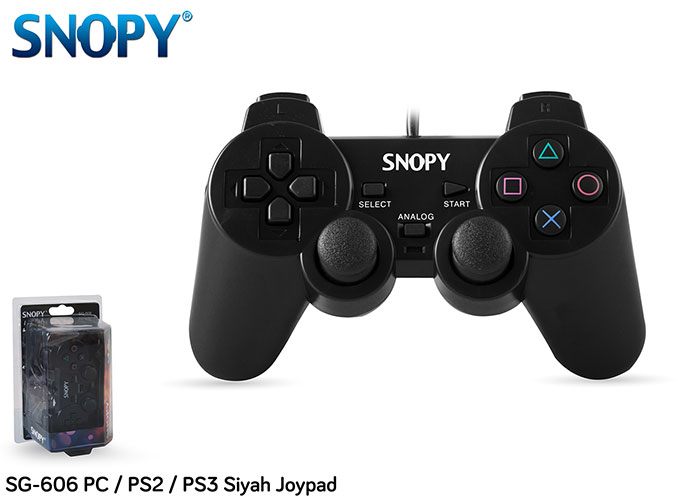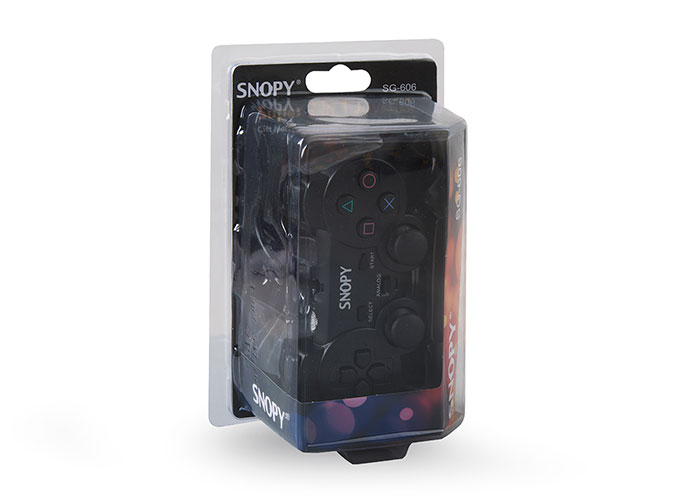 Snopy SG-606 PC / PS2 / PS3 Black Joypad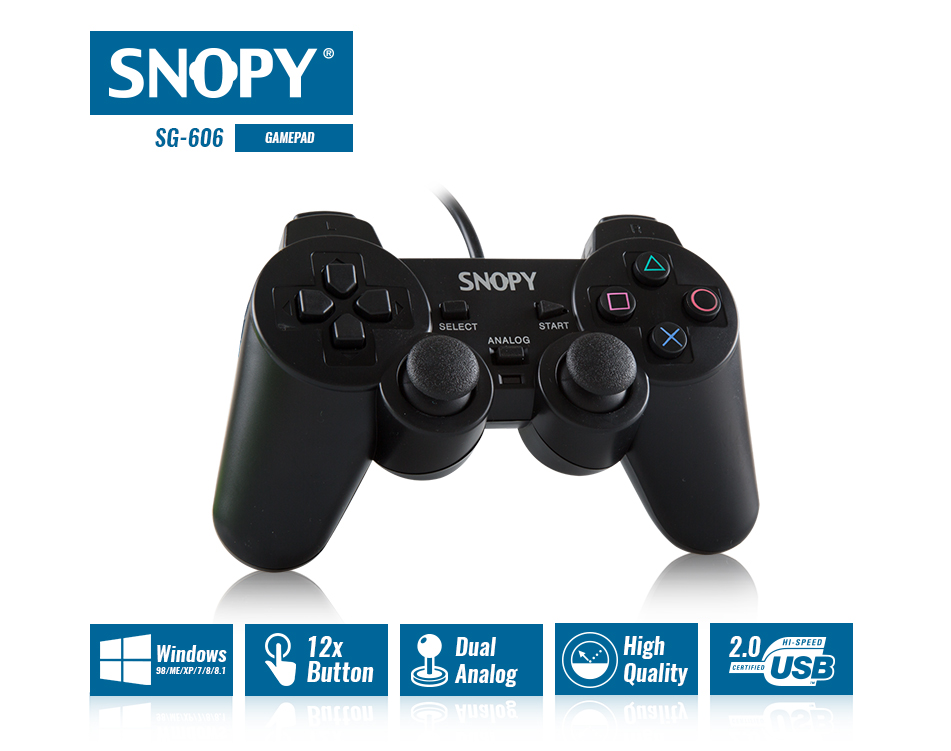 Snopy SG-606 PC/PS2/PS3 Black Joypad; The players have high reaction rate to enjoy more, it developed the 12-button gamepad, which offers durable, Analog Dual Shock, digital or analogue control. USB 2.0 connectivity and 180cm cable length make it easy to use with all Windows versions on your desktop or notebook computer. You will enjoy maximum fun in football, car racing, fighting or action games.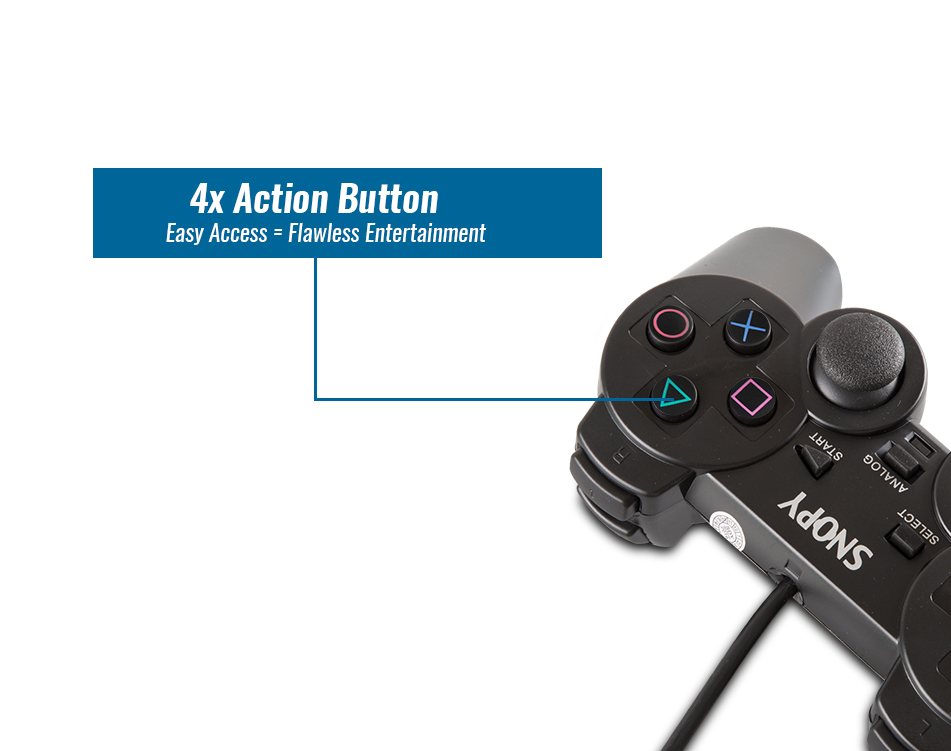 Snopy SG-606 PC/PS2/PS3 Black Joypad; There are 4 action keys at the point where you can easily access the usual game grip with your right hand. Independent structure, perfect reaction, good quality fire keys will be shot in just in time, you will not miss any shot! It is designed differently from other gamepads.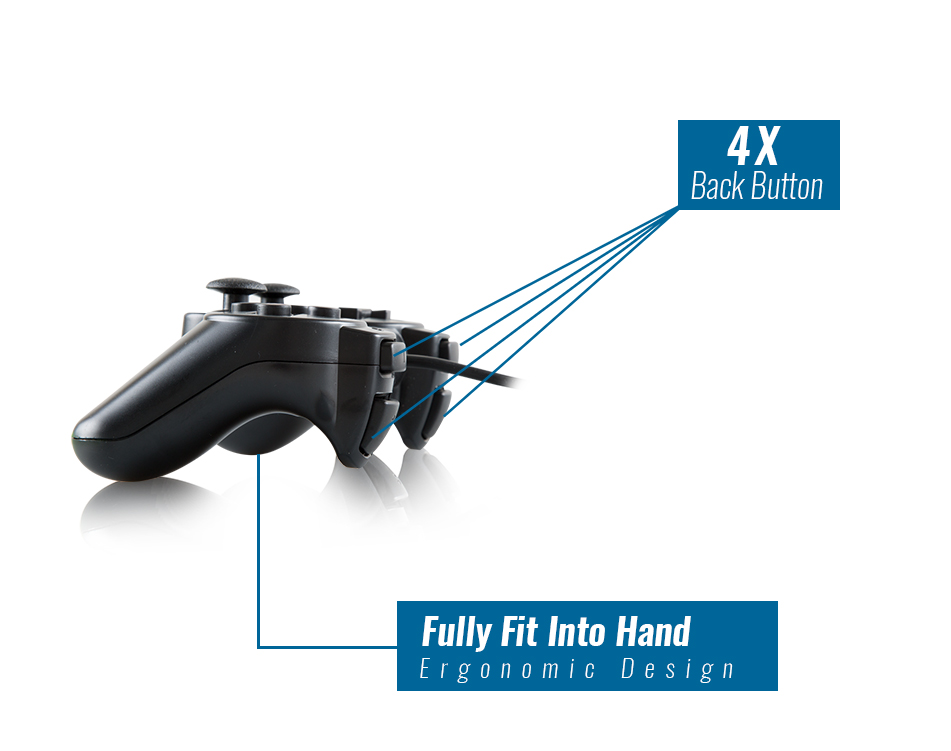 Snopy SG-606 PC/PS2/PS3 Black Joypad; On the front of SG-606 game console type controller, there are 2 touch keys on both the right and left sides that you can reach with your index fingers. you can assign the desired function in the settings and you will have a more comfortable gaming experience depending on the game you are playing. It has been designed for ergonomic construction that will embellish your pleasure with its fully engaging structure for your hand, symmetrical d-pad keys with your fingers and high-quality outer cover.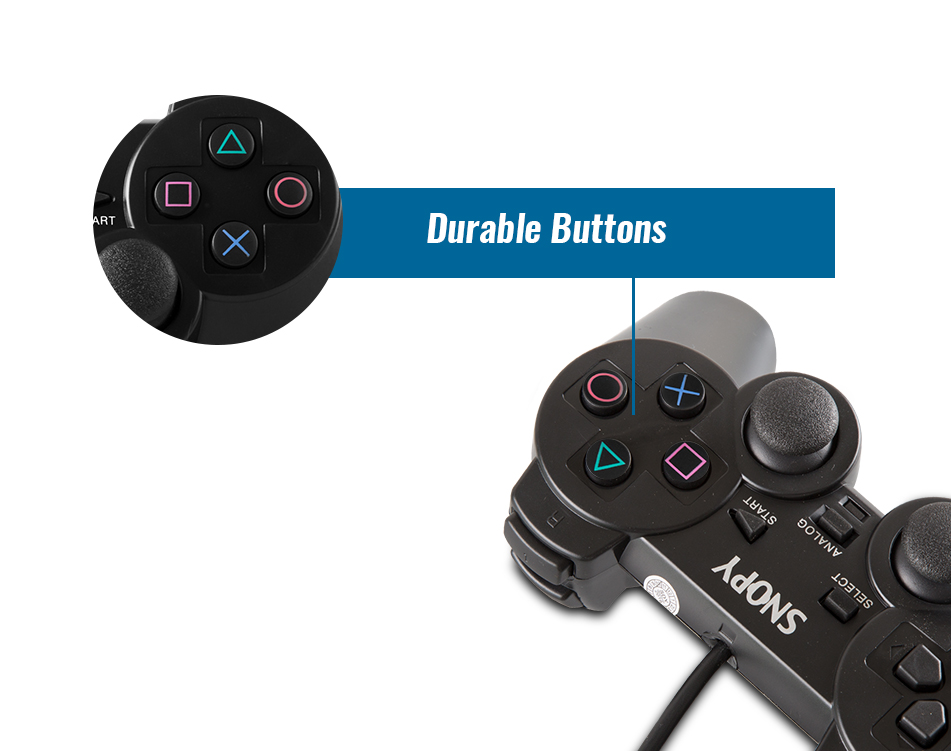 Snopy SG-606 PC/PS2/PS3 Black Joypad;
The keys are decorated with
different icons and a nice and different design was created differently from other gamepads.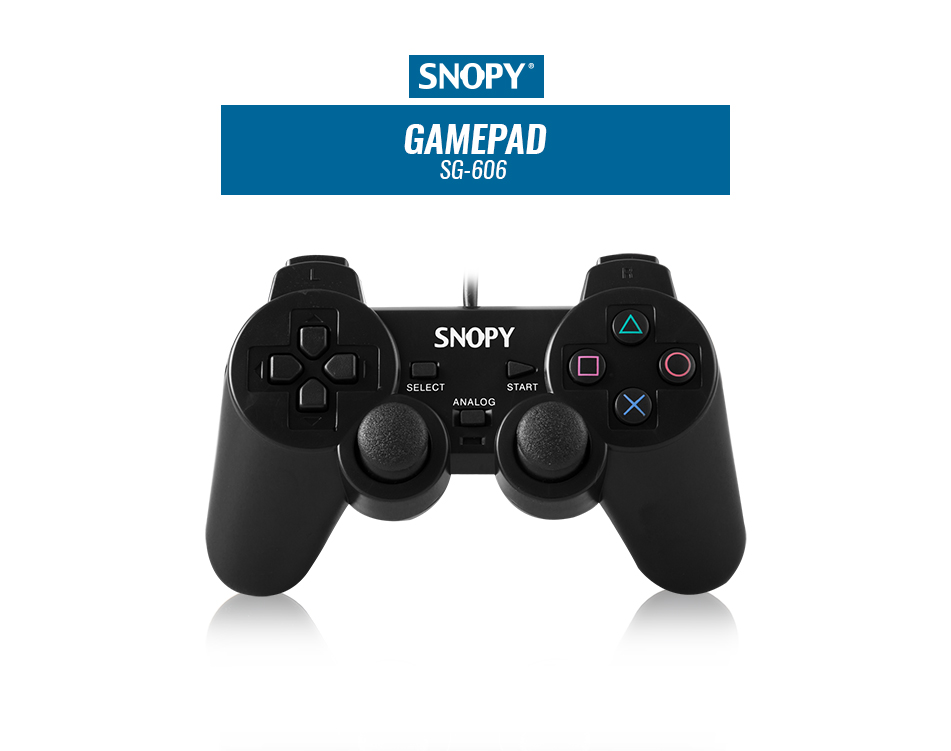 Was the product as you expected?
SPECIFICATIONS
You can list all the technical specifications of this product! Is this your product?